Little Acts of Love by Tilly Tennant – Book Review
Little Acts of Love by Tilly Tennant – Book Review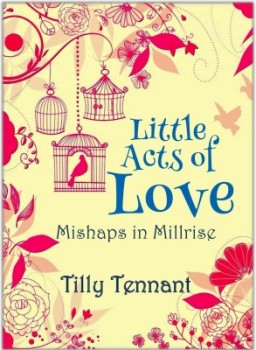 Little Acts of Love
Mishaps in Millrise Book One
Author – Tilly Tennant
Pages – 86
Release Date – 11th May 2015
Format – ebook
Reviewer – Stacey
Rating –
I received a free copy of this book
Contains Affiliate Links

Mishaps in Millrise – a four-(novella)-part romantic spin-off from Mishaps and Mistletoe.
If you're new to the town of Millrise, then come and meet the residents. If you fell in love with Phoebe and Jack last Christmas in Mishaps and Mistletoe, then you've just been invited to the best reunion ever…
Little Acts of Love: Mishaps in Millrise Part 1
Almost five months have passed since Phoebe and Jack first met in the grotto of a drunken Santa at Hendry's toy store in Millrise. Since then, Jack and his adorable daughter Maria, have turned Phoebe's life around. As she and Jack get closer, Phoebe decides it's time to put her stagnating career back on track too, which means going for a big promotion at work.
But nothing is ever simple in the strange little world of Hendry's, and Phoebe is soon wishing she'd stayed on the tills. At home, things aren't much better as the couple brace themselves to meet their respective in-laws. It's clear from the start that making friends and influencing people has never been harder. And to make it worse, Phoebe must compete for the affection of Jack's parents with the perfect girlfriend and mother – who's been dead for five years…

I have never read "Mishaps and Mistletoe", which is where the two main characters meet, so I didn't get to read all about Phoebe and Jacks' back story, nor have prior knowledge of Millrise. Although I felt it would have been nice to have had that information, as that would have given me the opportunity to get to know the characters better, it wasn't essential as the book works as a stand alone.
The plot flits between Jack, Phoebe and Maria's home life, and Phoebe's working life at Hendry's toy store.
The chemistry that Jack and Phoebe have for each other pours off nearly every page, and the love that Phoebe has for Jacks daughter, Maria is evident throughout.
Phoebe is a woman trying to move on with her life after her boyfriend, Vik, was killed in a freak accident. She feels the pain at losing her partner everyday, but is trying to move on with her life. She is strong willed, yet lacks confidence in herself. I thought she was a likeable character that you can really connect with, just like one of the girls, even if she is wise beyond her years.
Phoebe met Jack five months ago and their relationship has gone from strength to strength, but a secret that Jack is holding may just see the pairs' love life be destroyed.
Jack is also grieving for his late wife, the mother of his daughter. He is a hard man to fathom out. One minute he is so in love with Phoebe that he wants her to feel like his home is her home too, and even gives her a key, but he's holding something back from her, and is easily angered by his younger brother. The seriousness of his secret is evident, especially if he's willing to wreak his relationship over it.
One of my favourite characters is Midnight. She works with Phoebe at Hendry's, and has a 'no fuss, don't give a damn' attitude. She has sex appeal and is not afraid to use it. I love her "tell it as it is" personality and she really stood out and brought fun to the story.
The book is only short, a novella, and is part one. I thoroughly enjoyed it and I can't wait to connect with the characters in part two and hopefully find out what Jack's secret is.
Book Reviewed by Stacey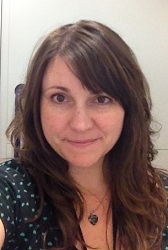 Tilly Tennant was born in Dorset, the oldest of four children, but now lives in Staffordshire with a family of her own. After years of dismal and disastrous jobs, including paper plate stacking, shop girl, newspaper promotions and waitressing (she never could carry a bowl of soup without spilling a bit), she decided to indulge her passion for the written word by embarking on a degree in English and creative writing, graduating in 2009 with first class honours.
She wrote her first novel in 2007 during her first summer break at university and has not stopped writing since. She also works as a freelance fiction editor, and considers herself very lucky that this enables her to read many wonderful books before the rest of the world gets them.
Author Links