Snowflakes and Christmas Cakes by Lindsey Paley – Book Review
Snowflakes and Christmas Cakes by Lindsey Paley – Book Review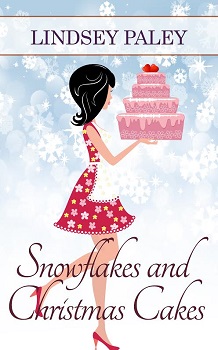 Snowflakes and Christmas Cakes


A Camille Carter Novel Book One
Author – Lindsey Paley
Publisher – Purple Heather Publishing
Pages – 178
Release Date – 15th June 2015
Format – ebook
Reviewer – Stacey
I received a free copy of this book
Post Contains Affiliate Links

When all-round buttercream princess, Millie Carter, becomes stranded at Craiglea Manor Cookery School, she believes her chance of enjoying a merry festive season is over.
The village of Aisford is Christmas-card perfect, but Millie hates it – she hates the snow, her freezing fingertips, and being forced to look like her Aunt Marjory in a mud-splattered wax jacket and wellies instead of her beloved shorts and sparkly sandals.
She plots her escape but ends up locking spatulas with the estate manager, Fergus McKenzie, who is forced to rescue her before she succumbs to a severe dose of hypothermia. Things start to improve with the arrival of handsome Sam Morgan, fresh from the beaches and rum shacks of the Caribbean.
Can Millie accept her fate? And will Aisford sprinkle some of its seasonal magic on her troubles?
Snowflakes and Christmas Cakes is a festive story of love and friendship and reaching for the buttercream icing and edible glitter when life gets tough.

Camille Carter – Millie, is on her way from her home in France, to the UK, to spend time with her sister and family for Christmas. On route, Millie gets a frantic phone call from her sister stating that they can't be there as an emergency has come up. She also needs Millie, who is a chef, to take on a luxury Christmas cookery school for her at the prestigious Craiglea Manor, as she has no-one else to turn to.
Reluctantly Millie agrees, but things don't quite go as she is expecting them to, especially when the cookery school is cancelled, and she is left all alone for the weekend, in the middle of a snowstorm – what will Millie do?
I really enjoyed this book, and I put that mainly down to Millie, who is a fabulous character. I love that she isn't this 'prim and proper', woman. I like that she has flaws, including grumpiness and clumsiness. You can have a laugh with Millie, as well as sometimes a laugh at her.
The book has plenty of exciting moments surrounded by twists and turns, more than I expect in a chick-lit-esque novel. Normally I can tell what is going to happen within a few chapters in chick-lit's as well as guess the ending, but not with this book. I was certainly surprised in quite a few places, as well as completely hooked to it.
Snowflakes and Christmas Cakes blends wonderful characters with beautiful locations (especially my favourite area of the UK, the Lake District), and with it being set at Christmas, you will have a merry time reading it. So grab a cuppa, some nibbles and settle down, to enjoy the most festive time of the year.
Book Reviewed by Stacey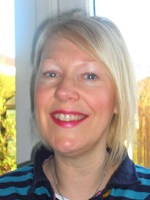 Lindsey Paley is a Yorkshire girl and author of contemporary romance novels with page-turning plotlines and satisfying endings. When not scribbling away in her peppermint and cream writer's retreat (shed) she loves baking cakes, enjoying a spot of afternoon tea with friends and taking long walks in the countryside.
Snowflakes and Christmas Cakes is the first book in the Camille Carter series set in the beautiful Lake District and the Caribbean. The latest in the series is April Showers and Wedding Flowers and is out now.
Author Links