Tempus Investigations by Claus Holm – Book Review
Tempus Investigations by Claus Holm – Book Review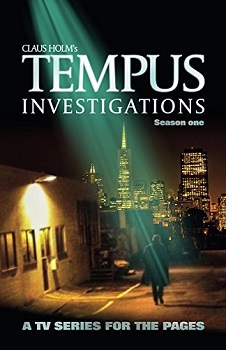 Tempus Investigations


A Fictional TV-show – Volume One
Author – Claus Holm
Publisher – CreateSpace
Pages – 268
Release Date – 23rd June 2016
ISBN-13 – 978-1534876293
Format – ebook, paperback, audio
Reviewer – Nia
I received a free copy of this book
Post Contains Affiliate Links

Jim Corrigan died in 1933… but he returned to life. Now, he can't die. Through the first season, Jim and his friends matches wits with the supernatural side of San Francisco, making both new friends – and a few enemies.
Tempus Investigations mixes the world of TV and books, making a unique kind of story – a fan fiction so elaborate it needed to create the show itself. In this book, you'll find the first four episodes, which form Season 1.
If you love shows like Buffy, Angel and Supernatural – tune in for Tempus Investigations!

I was a bit wary of this book at first as it described itself with the following words: 'Tempus Investigations mixes the world of TV and books, making a unique kind of story – a fan fiction so elaborate it needed to create the show itself.' The quality of fan fiction can be so variable that I was worried that it was just going to be a cheap imitation of all the TV series that I watched in my teens, however it's well written and far enough removed from those stories that it has its own original stories and quality.
The feature of the book that makes it similar to a TV series is that the book is split in to four 'episodes', each episode has its own 'ice cream ending' as my friend would put it – everything ties up neatly by the end of the episode and everyone can go out for ice cream and waffles.
The stories follow Tempus Investigations, a private investigation agency based in San Francisco. The business is owned by Jim, a gumshoe from the 1930's who has found himself struck down by a serious case of immortality. His business partner, Mercedes, has no supernatural powers but she is what connects him to the modern world.
Both are warm characters and similar to Joss Whedon's series 'Angel', they start drawing in the waifs and strays of the supernatural community to join their strange work family. Each new case opens up the possibilities of this new universe but the one book or 'series' doesn't really give you the full scope as it includes magic, superpowers and time rifts, I very much hope that the next book defines some more of the rules and limitations of this universe.
The best thing about this book is the comfort of nostalgia, I've always been a sucker for any and all series written by Joss Whedon as well as Eric Kripke's Supernatural. This book highlight enough of the best themes to be nostalgic, but has more than enough original content to keep it fresh and interesting.
The author's writing style is very easy to read, specialising in witty dialogue and world building. The character development isn't complete at this stage though I get the feeling that this will change as the series goes on.
If you're a fan of light paranormal mysteries, Tempus Investigations is something you'll enjoy.
Book Reviewed by Nia
Purchase Links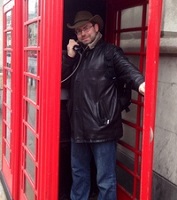 I was born in 1976 in Copenhagen, Denmark. At an early age, I knew stories were my true love. When I was a kid, I would listen to books on tape, and when I grew older and learned to read, I swallowed books with an appetite that was described as "voracious" by our school librarian.
I vividly remember getting lost in fairytales, books on mythology, and – surprisingly fast – every kind of spooky story there was! Much to my parents dismay, because it kept me awake many nights…
Author Links