Nick by Michael Farris Smith – Book Review
Nick by Michael Farris Smith – Book Review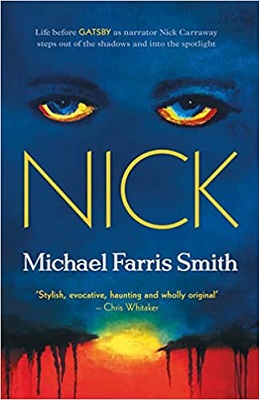 Nick
Author – Michael Farris Smith
Publisher – No Exit Press
Pages – 320
Released – 25th February 2021
ISBN-13 – 978-0857304544
Format – ebook, paperback, hardcover, audio
Rating – 4 Stars
I received a free copy of this book.
This post contains affiliate links.


Synopsis
Critically acclaimed novelist Michael Farris Smith pulls Nick Carraway out of the shadows and into the spotlight in this exhilarating imagination of his life before The Great Gatsby.
Before Nick Carraway moved to West Egg and into Gatsby's world, he was at the centre of a very different story – one taking place along the trenches and deep within the tunnels of World War I.
Floundering in the wake of the destruction he witnessed first-hand, Nick delays his return home, hoping to escape the questions he cannot answer about the horrors of war. Instead, he embarks on a transcontinental redemptive journey that takes him from a whirlwind Paris romance – doomed from the very beginning – to the dizzying frenzy of New Orleans, rife with its own flavour of debauchery and violence.
An epic portrait of a truly singular era and a sweeping, romantic story of self-discovery, this rich and imaginative novel breathes new life into a character that many know only from the periphery. Charged with enough alcohol, heartbreak, and profound yearning to transfix even the heartiest of golden age scribes, NICK reveals the man behind the narrator who has captivated readers for decades.
I need to begin this review with a confession. I haven't fully read The Great Gatsby, just a few chapters many years ago. Yes, I have seen the movie with Leonardo Di Caprio, and one of my children was reading the book for their English class so we had the study guide which I read at the time to help them with their essay, so I do know about the plot and the narrator Nick Carraway, who was my favourite character so I jumped at the chance to learn more about him from author Michael Farris Smith's imagination.
We first meet Nick when he is just leaving Paris to return to the battlefields during WWI. Just like the real war, the author doesn't shy away from the horrors and the bloody scenes of war. The wording leaves you in no uncertain terms of how devastatingly bad the war was for both the men fighting and the people caught up in it.
As well as his time fighting the book also focuses on Nick's love for his French lover, Ella, and via flashbacks, we get to hear about their relationship. We also see his relationship with his family, including his mother's depression and his father who wanted him to take over the family business, not head off to New York to sell bonds.
The book ends where The Great Gatsby begins with Nick seeing Jay Gatsby on the end of the pier looking out across the water. This was a nice touch to the original book which you can tell is loved by the author.
The book is quite wordy and reads like a classic book. I had to read it quite slowly to take everything in because it was quite tough at times with some of the scenes. It was, however, fascinating to hear how the author believed that Nick's life was before he lived in the cottage next to Jay Gatsby's mansion in West Egg. It is heart-breaking, poignant, and takes the reader on a journey of Nick's self-discovery as well as his harsh past, having to deal with so many things that could drive anyone to breaking point and leave a person scarred for life, both physically and mentally.
This is a book that any loyal The Great Gatsby fans should read. It might not have been written by the original author F. Scott Fitzgerald, but it is a story that I feel compliments the original and may even make you appreciate it a little more with a backstory to Nick Carraway's life.
Purchase Online From:
---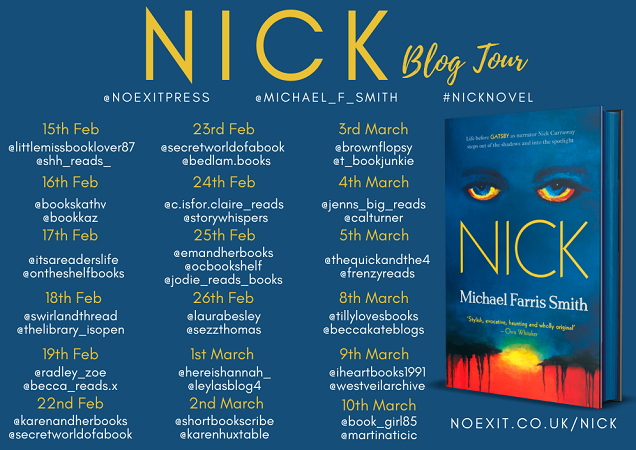 ---
What did you think of 'Nick'? Share your thoughts in the comment section below!
---
The above links are affiliate links. I receive a very small percentage from each item you purchase via these link, which is at no extra cost to you. If you are thinking about purchasing the book, please think about using one of the links. All money received goes back into the blog and helps to keep it running. Thank you.
Like us on Facebook – Tweet us on Twitter – Pin us on Pinterest