Call Me Mummy by Tina Baker – Book Review
Call Me Mummy by Tina Baker – Book Review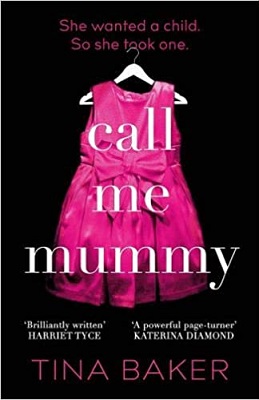 Call Me Mummy
Author – Tina Baker
Publisher – Viper
Pages – 384
Released – 25th February 2021
ISBN-13 – 978-1788165228
Format – ebook, paperback, hardcover, audio
Rating – 4.5 Stars
I received a free copy of this book.
This post contains affiliate links.


Synopsis
THIS MOTHER'S DAY YOU WILL CALL HER MUMMY
Glamorous, beautiful Mummy has everything a woman could want. Except for a daughter of her very own. So when she sees Kim – heavily pregnant, glued to her phone and ignoring her eldest child in a busy shop – she does what anyone would do. She takes her. But foul-mouthed little Tonya is not the daughter that Mummy was hoping for.
As Tonya fiercely resists Mummy's attempts to make her into the perfect child, Kim is demonised by the media as a 'scummy mummy', who deserves to have her other children taken too. Haunted by memories of her own childhood and refusing to play by the media's rules, Kim begins to spiral, turning on those who love her.
Though they are worlds apart, Mummy and Kim have more in common than they could possibly imagine. But it is five-year-old Tonya who is caught in the middle…
CALL ME MUMMY. IT'LL BE BETTER IF YOU DO.
Call Me Mummy is a brutal, harsh, yet surprising easy read that I read in just one day. The book is told in mainly two viewpoints, Kim the mother of the child that has gone missing, and the woman who took her known as 'Mummy'.
Five-year-old Tonya is with her mum and little brother Darryl out shopping when she wanders off to look at something. Her mother is a foul-mouthed woman who has been shouting at her daughter and on the phone moments before. A woman approaches Tonya and talks to her until she notices some bruising and decides that the child needs a loving home. With the promise of seeing some puppies, Tonya walks off with the woman.
The aftermath of the media scrutiny on Kim shows the truly horrible side of social media and comments sections on newspapers/websites as people call her all kinds of names, as well as a bad mother and that they are glad the child has been taken.
The abductor soon discovers that Tonya, or Izzy as she has now named her isn't the little angel she was hoping for. As Tonya pushes against the woman, the more she loses it and starts to treat her terribly. This isn't the child she longed for.
The storyline was gripping and had me fully fixated on the two women and little Tonya. We do get to read small sections from Tonya but these were the parts that I felt didn't work as she was only five years old yet spoke like an adult, lots of swearing and mentioning things such as being hungry and not getting enough food and that at least she would be losing weight.
In the beginning, you feel that all though abduction is never right that perhaps Tonya not being with her mother was for the best. This is a woman who doesn't know how to be a mother. A woman who is happy to swear at her children and cause them physical injuries. The abductor is a woman who looks after her home, eats healthily, and seemingly wants the best for Tonya, that is until her buttons are pushed and her past is revealed.
The book had my emotions in overdrive and I was desperate to hurry through it hoping that Tonya would be found, but the longer her ordeal went on, the less I was sure, especially with the secrets that are exposed. It has short chapters which added to the intensity. A fabulous debut novel that will make you angry at both women and sorry for the young girl caught in the middle.
Purchase Online From:
---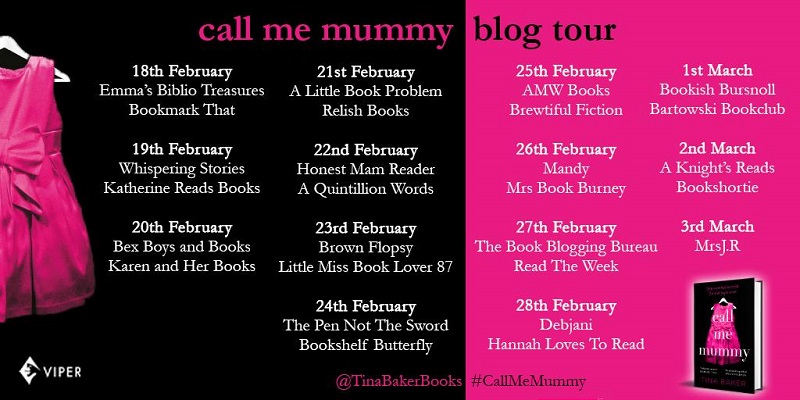 ---
What did you think of 'Call Me Mummy'? Share your thoughts in the comment section below!
---
The above links are affiliate links. I receive a very small percentage from each item you purchase via these link, which is at no extra cost to you. If you are thinking about purchasing the book, please think about using one of the links. All money received goes back into the blog and helps to keep it running. Thank you.
Like us on Facebook – Tweet us on Twitter – Pin us on Pinterest