Changing the Storyline Mid-Write by Mandy Jameson – Guest Post
Changing the Storyline Mid-Write by Mandy Jameson – Guest Post
Today on the blog we welcome author Mandy Jameson, with her guest post 'Changing the Storyline Mid-Write Doesn't Sound Like the Recipe for a Successful Novel', as part of the blog tour for her new book Landsliding, which was released on 13th April 2020. This post contains affiliate links.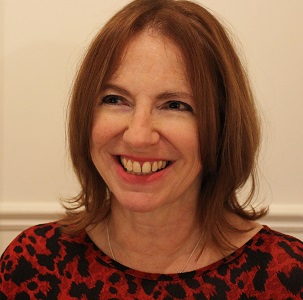 Mandy Jameson, newly published author, lives in West Sussex having returned from the depths of rural France a couple of years ago.
Loves reading, writing, chocolate, dogs & cats, films, theatre, as well as watching (not playing) football.
Suffers from strange 'animal blindness' affliction which means many types of creatures appear indistinguishable from one other!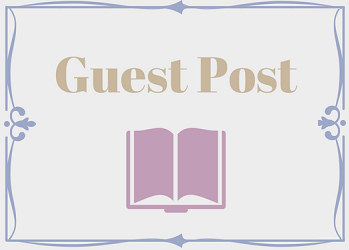 Changing the Storyline Mid-Write Doesn't Sound Like the Recipe for a Successful Novel
Changing the storyline mid-write doesn't sound like the recipe for a successful novel – and yet Landsliding ended up a more interesting piece of work for that reason. Here's what happened.
I started out wanting to write a story about coercive control in a new relationship and its impact on a woman and her young son. After some initial planning, I couldn't wait to get started. At the time there were very few books of that type in the marketplace so I thought I'd found the ideal subject matter.
The title Landsliding came to me easily – and once I began writing I found that the characters quickly came to life. The story was flowing, the narrative was plotted right through to the end; I was on a roll and soon had completed the first 25,000 words.
So you can imagine my horror when a friend asked if I was listening to the Archers. 'It's amazing', she enthused. 'Such a fascinating storyline.'
I listened, appalled, as she went on to describe my very own plot. It felt as if somebody had reached inside my head, taken all my ideas and transcribed them into the script for the Archers. The national media soon picked up on it and all I heard was publicity about Rob, Helen, and the hidden domestic abuse within their relationship.
It was devastating. For a while I gave up on Landsliding – what was the point of continuing when everyone would just think 'yeah, yeah, it's just like the Archers'. I even felt like contacting the BBC to protest – you've stolen my idea – but quickly realised how feeble that would sound. And, to be honest, why would they even care?
Once I'd got over my fury/annoyance/sulking, I realised I had a major decision to make. Should I start again with a totally new story – or should I try to make Landsliding work in a different way? The thought of abandoning my original concept was demoralising, and so I resisted. Something in me knew I had a really good set of characters and a convincing start to the narrative.
I decided to try again with Landsliding. I kept nearly all of my 25,000 words – just made a few changes here and there – and started to write with a new mind set. The novel would have to progress in a different direction and I wasn't sure exactly where it was going. I just wrote. To my amazement, it took off in a way I'd never dreamed of.
At one stage there's a long flashback about the main female character (no spoilers, don't worry), and I found myself writing about a scenario from somewhere deep in my imagination. I'd never thought about it beforehand but there it was, on the page in front of me – and I was suddenly on an entirely new path.
As I neared 60,000 words, I knew the unexpected plot was making sense. My narrative was working. I wasn't sure how it had happened – this new storyline was nothing like I'd ever planned – but I had a novel in the making. By the time I got to the end I'd written around 85,000 words and it seemed to hang together. I read it back and yes, it was a coherent story.
I summarise the plot of Landsliding like this: 'a dark domestic drama about past traumas impacting relationships while long-kept secrets are ultimately revealed'. Its underlying premise – a woman, her son and the new relationship – remains the same as originally planned, but the writing journey was far less straightforward than I'd ever envisaged.
In the end, though, I have The Archers to thank for how my novel turned out!
---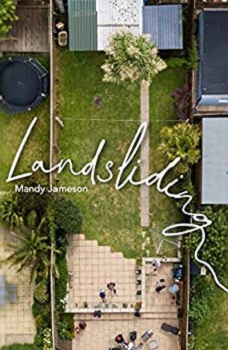 Landsliding
Author – Mandy Jameson
Publisher – Lightning Books
Pages – 248
Release Date – 13th April 2020
Format – ebook

We all have secrets, but some of our secrets are darker than others…
When Julia's husband leaves her, and their small son Matty, to live with another woman, her friends – especially Caroline and Vick – rally round to help. But when Julia starts a new relationship after a chance meeting, her friends are not quite as supportive.
Julia sees Brendan, the quietly spoken IT guy who comes round to fix her computer, as a loving and protective man and – as time passes – a potential father figure for Matty. Caroline and Vick, on the other hand, see him as jealous, controlling and potentially dangerous. He appears to be a man with a secret past.
What her friends don't know is that Julia has secrets of her own and, if they get out, they will almost certainly shatter her fragile domestic bliss.
Landsliding is a compelling drama that turns your expectations on their head with a subtle twist to leave you wondering where your sympathies truly lie.
Purchase online from:
---
Author Links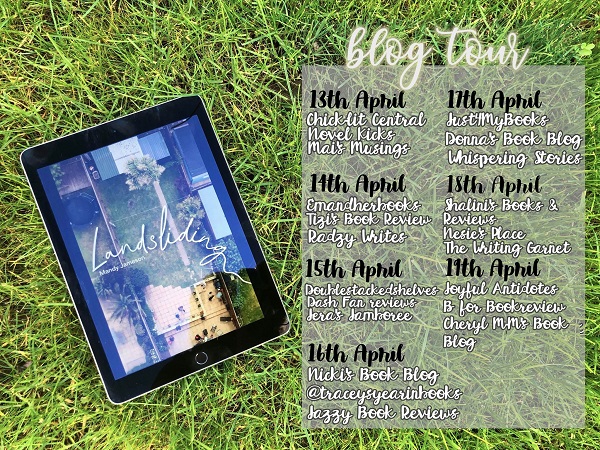 ---
Share your thoughts on 'Changing the Storyline Mid-Write' in the comment section below!
---
The above links are affiliate links. I receive a very small percentage from each item you purchase via these link, which is at no extra cost to you. If you are thinking about purchasing the book, please think about using one of the links. All money received goes back into the blog and helps to keep it running. Thank you.
Like us on Facebook – Tweet us on Twitter – Pin us on Pinterest