The Child by Fiona Barton – Book Review
The Child by Fiona Barton – Book Review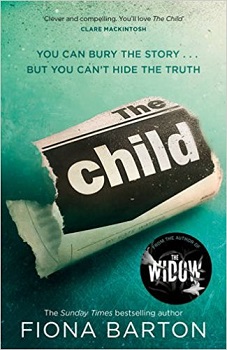 The Child
Author – Fiona Barton
Publisher – Random House
Pages – 538
Release Date – 27th June 2017
ISBN-13 – 978-1524778415
Format – ebook, paperback, hardcover, audio
Reviewer – Stacey
I received a free copy of this book
Post Contains Affiliate Links

As an old house is demolished in a gentrifying section of London, a workman discovers a tiny skeleton, buried for years. For journalist Kate Waters, it's a story that deserves attention. She cobbles together a piece for her newspaper, but at a loss for answers, she can only pose a question: Who is the Building Site Baby?
As Kate investigates, she unearths connections to a crime that rocked the city decades earlier: A newborn baby was stolen from the maternity ward in a local hospital and was never found. Her heartbroken parents were left devastated by the loss.
But there is more to the story, and Kate is drawn–house by house–into the pasts of the people who once lived in this neighborhood that has given up its greatest mystery. And she soon finds herself the keeper of unexpected secrets that erupt in the lives of three women–and torn between what she can and cannot tell…

The Child is a thriller told from four different perspectives. Emma, Kate, Angela and Jude. The plot is written over a period of time, from 20th March 2012, to 16th May 2012, with a couple of follow up chapters at the end, dated 2013.
Emma suffers from what I presume is depression/anxiety issues. She feels vulnerable and sad most of the time, sometimes struggling to just get out of bed. On 20th March 2012 the Evening Standard newspaper, ran with a story about a baby's body being found on the building site of where an old house used to stand. This news sent Emma into a panic, making her feel like there was no air in her lungs.
Kate is a journalist for the Evening Standard. The story of the baby's body being found wasn't really of interest to the paper, being that it looked like the body had been there for many years. Kate though suspected that there was more to the case, and started her own investigation.
Angela is devastated by events years earlier, when her new born daughter had cruelly been taken from her, just 24 hours after she was born. Every year on the 20th March, Angela would grieve for her daughter. The news of a baby's body being found had given her hope that it may be that of her daughter, and that she may finally understand what happened to her.
Jude is Emma's mum, and a past resident of the now demolished house. She hasn't had the greatest relationship with her daughter for many years, after her boyfriend kicked a teenage Emma out on to the street. She is a very selfish woman, one who likes to put herself first.
Three of these women are in some way connected to the baby's body. Will Kate dig up enough information to put the puzzle together, and for the truth to be outed?
Now I'm not normally a fan of multiple perspective books, that's not to say I don't read them, just not very often. I need there to be a valid reason for the author using multiple voices. I'm happy to say that I feel this book just wouldn't work without it being written in this manner.
Around 20 chapters in, I was sure I knew exactly what had happened. Whilst I wasn't 100% wrong, I certainly didn't predict all of what had occurred all those years ago.
The book is by no means fast paced, but it is most definitely a gripping, intense, suspenseful thriller. The twists, turns, and red herrings that Ms. Barton has written, certainly do throw you off course, more than once.
Whilst a couple of the main characters did grate on me a bit, Jude and Emma, I enjoyed feeling as if I was part of Kate's investigation. Just a woman with a hunch to go on, one who wouldn't let the story lie, even when it took her to some dark places.
The Child is a brilliantly executed second novel, and I look forward to reading more from this author.
Book reviewed by Stacey
Purchase Links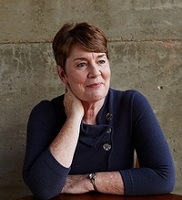 My career has taken some surprising twists and turns over the years. I have been a journalist – senior writer at the Daily Mail, news editor at the Daily Telegraph, and chief reporter at The Mail on Sunday, where I won Reporter of the Year at the National Press Awards, gave up my job to volunteer in Sri Lanka and since 2008, have trained and worked with exiled and threatened journalists all over the world.
But through it all, a story was cooking in my head.
The worm of this book infected me long ago when, as a national newspaper journalist covering notorious crimes and trials, I found myself wondering what the wives of those accused really knew – or allowed themselves to know.
It took the liberation of my career change to turn that fascination into a tale of a missing child, narrated by the wife of the man suspected of the crime, the detective leading the hunt, the journalist covering the case and the mother of the victim.
My husband and I are living the good life in south-west France, where I am writing in bed, early in the morning when the only distraction is our cockerel, Sparky, crowing.
Author Links