Cloth of Grace by Rachel J Bonner – Cover Reveal
Cloth of Grace by Rachel J Bonner – Cover Reveal
Today we welcome author Rachel J Bonner with the cover reveal for her upcoming new book 'Cloth of Grace', which will be released on 29th February 2020. This post contains affiliate links.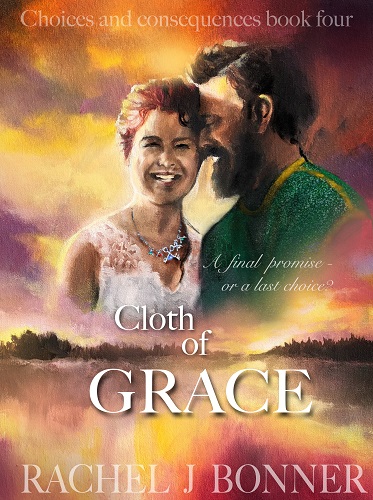 Cloth of Grace


Choices and Consequences Book Four
Author – Rachel J Bonner
Publisher – Isbin Books
Release Date – 29th February 2020
Format – ebook, paperback

When the fate of the world rests on your shoulders, how do you choose between what you ought to do and the only thing you really want?
Leonie finally knows who she is. But now she needs to decide who she is going to be. Her choice will affect not just her family, not just those she knows, but tens, hundreds of thousands, millions of people that she doesn't. And every path that's open to her will put Perry under the pressures that caused his breakdown before. How can she do what she must and still protect Perry?
Perry desperately wants to make things easier for Leonie. Somehow he has to find the strength to face the things that all but destroyed him in the past. But every way he turns, some aspect of his past lies waiting to pounce – even during his happiest moments. And he can never forget that Leonie's life is in danger from someone, somewhere.
Gabriel has managed to negotiate peace, at least in theory. Now he must put that into practice and reunite Leonie with the family she never knew she had. Then disaster strikes right in the middle of his own sanctuary. Can he still protect those he loves, or has he been harbouring a villain the whole time?
---
Pre-Order online from:
---
About the Author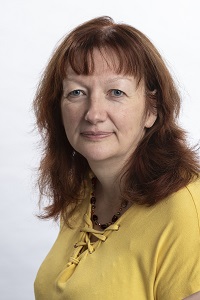 Rachel J Bonner is the author of the compelling and enthralling four book Choices and Consequences series. The first book in the series, Strand of Faith, was published in November 2018. Book 2, Thread of Hope, released on 2nd May 2019, followed by Weave of Love on 24th October, and Cloth of Grace at the end of February 2020.
Getting a degree in engineering, followed by a career in accountancy is probably not a conventional path to becoming an author, particularly in fantasy or romance. Rachel says that, although accountancy isn't anything like as boring as everyone thinks, writing is a lot more fun.
When not writing, she can be found walking in the beautiful countryside near where she lives, which has influenced much of the scenery in her books, or shooting things with her local archery club. Shooting targets only, honest. Nothing to worry about. (Okay, sometimes we shoot Polo mints. Or cabbages. Still nothing to worry about.)
She also enjoys swimming, eating chocolate chip cookies and growing aromatic herbs, especially thyme and rosemary. It's no coincidence that her heroine likes the same things.
You can find out more about her books by visiting the accounts below or by signing up for Rachel's newsletters at – www.subscribepage.com/webpage.





---
Share your thoughts on the cover of Cloth of Grace in the comment section below!
The above links are affiliate links. I receive a very small percentage from each item you purchase via these link, which is at no extra cost to you. If you are thinking about purchasing the book, please think about using one of the links. All money received goes back into the blog and helps to keep it running. Thank you.
---