Dark Skies on an Alien World by Lydia P. Brownlow – Guest Post
Dark Skies on an Alien World by Lydia P. Brownlow – Guest Post
Today on the blog we welcome author Lydia P. Brownlow with her guest post 'Dark Skies on an Alien World'. Check out her post below and her new book 'Vermilion Sunrise' which was released on 2nd May 2023. – This post contains affiliate links.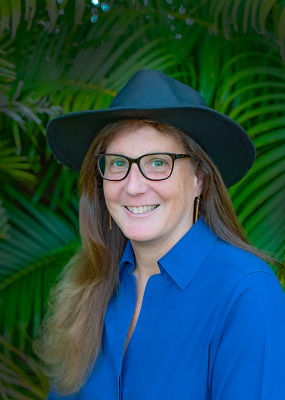 Lydia P. Brownlow is a science fiction writer who lives in the US. Though a lawyer by training, Lydia has often found herself in the classroom instead of the courtroom. She's taught secondary school, university classes, and law school. Teaching science fiction to teenage students inspired Lydia to write Vermilion Sunrise, her first novel.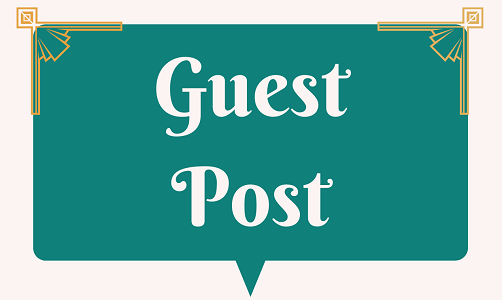 Dark Skies on an Alien World
"Same galaxy, different view." That's what my protagonist, Leigh, thinks as she stands on an alien world and stares at the night sky. When I wrote those words, I was imagining Leigh's perspective. I didn't realize that writing her story would give me a new perspective as well.
In Vermilion Sunrise, seventeen-year-old Leigh lands on a planet in another solar system. She's not happy about it! Because of flaws in the cryosleep technology, she has partial amnesia and does not remember volunteering to leave Earth. As she explores an island ten light-years from home, she's overwhelmed by her new surroundings. Looking at the night sky doesn't help. It's all different. Not just the three moons but also the thousands of stars—more stars than she's ever seen in her life.
What would the night sky look like on a planet with no light pollution? Seeking an answer to this question helped me understand Leigh's feelings on that distant world. It also taught me about the dark sky movement here on Earth.
I discovered DarkSky International. Formed in 1988, this organization strives to protect dark sky locations worldwide and to restore our night skies by minimizing light pollution. Reading about light pollution was eye-opening. I learned how devastating it is to a variety of animals and ecosystems and to our own physical and mental well-being.
While I wrote Vermilion Sunrise, I spent more time outside at night, gazing at the stars, and I realized how lucky I was. Throughout my life, I've seen skies full of stars: camping as a kid, living in areas with low light pollution, and traveling to places with no light pollution at all. What would it be like to have never seen the Milky Way? Around 33% percent of the world's population lives where light pollution blocks any chance of seeing the Milky Way. On the continent where I live, North America, that percentage is nearly 80%.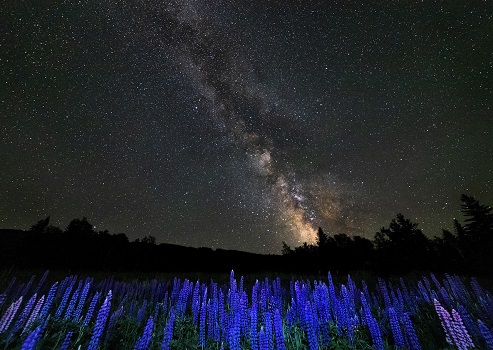 What a loss it would be not to see the stars, to have either a dim glow or only a few specks of light winking back at you at night. And what a spectacle it would be to stand on an alien planet and, for the first time ever, see thousands of stars staring back at you. Initially, the view overwhelms my characters; they feel small, stranded on a new world, staring at a night sky so different from the one back home. But as time goes by, the more familiar that sky becomes. Eventually, Leigh and another character, Lex, do what humans have done for thousands of years. They turn some of those twinkling points of light into a constellation, creating a familiar image with six of the brightest stars.
In a novel full of adventure and life-and-death survival, the naming of a constellation is a quiet scene, but it's a pivotal one—they're looking into the sky, finding their own spot in the universe. For Leigh, it's the first step toward thinking this new world could be a home.
I enjoyed seeing the stars through my characters' eyes, and I appreciate the new awareness I gained about the current state of our own, very real, night sky on Earth. Humans have been finding wonder and inspiration in the stars for thousands of years. I hope we can preserve our night skies so that people won't have to travel to another planet to have that experience.
---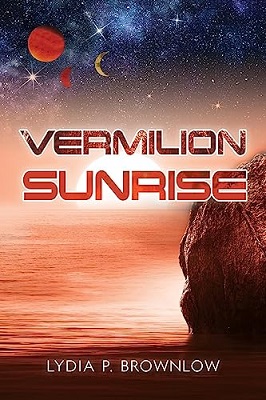 Vermilion Sunrise
Author – Lydia P. Brownlow
Publisher – Warren Publishing, Inc.
Pages – 356
Release Date – 2nd May 2023
ISBN 13 – 978-1960146342
Format – ebook, paperback, hardcover

Same galaxy, different view.
Seventeen-year-old Leigh awakens from cryosleep to discover she's part of the first human colony in another solar system. The cryosleep is flawed. It kills adults and causes partial amnesia. As a result, the nations of Earth have launched into space an unlikely group-teenagers with no memory of volunteering for the mission.
Ten light-years from home, they land on a planet largely covered by water. The good news: some water is drinkable. The bad news: none of their technology works. As the colonists struggle to survive, strange debris washes ashore, and a surprising discovery challenges everything they thought they knew. With a makeshift raft and meager supplies, Leigh and a small band of explorers venture across the open ocean in search of answers.
But the truth may be more than they bargained for, especially for Leigh, who's been lying to everyone since she arrived ….
Purchase Online From:
---
Author Links
Twitter
LinkedIn
Goodreads
Website
---
Photo Credits:
Author photo: Luke C. Brownlow
Milky Way: Kyle Haley Photography –
www.khaleyphoto.com
The above links are affiliate links. I receive a very small percentage from each item you purchase via these link, which is at no extra cost to you. If you are thinking about purchasing the book, please think about using one of the links. All money received goes back into the blog and helps to keep it running. Thank you.
You may also like...