Writing as an Outsider by Aisha Phoenix – Guest Post
Writing as an Outsider by Aisha Phoenix – Guest Post
Today on the blog we welcome author Aisha Phoenix, with her guest post 'Writing as an Outsider', as part of the blog tour for MAINSTREAM: An Anthology of Stories from the Edges which was released on 1st July 2021. This post contains affiliate links.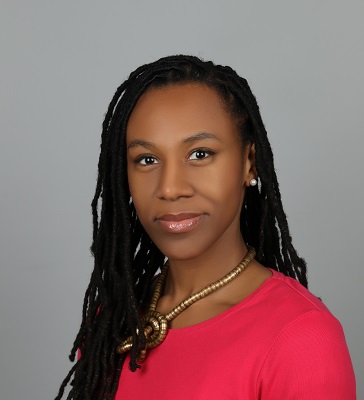 Aisha Phoenix is completing a speculative fiction novel. Her collection, Bat Monkey and Other Stories, was shortlisted for the SI Leeds Literary Prize and she has been longlisted for the Guardian/4th Estate BAME Short Story Prize, the Bath Short Story Award and the Fish Flash Fiction Prize.
Her work has appeared in: Inkandescent's Mainstream anthology, Peepal Tree Press's Filigree, the National Flash Fiction Day anthology, the Bath Flash Fiction anthology, Strange Horizons, Litro USA Online, Mechanics Institute Review Online and Untitled Writing's Untitled: Voices. She has an MA in Creative Writing (Birkbeck) and a PhD in Sociology (Goldsmiths). She tweets as @FirebirdN4.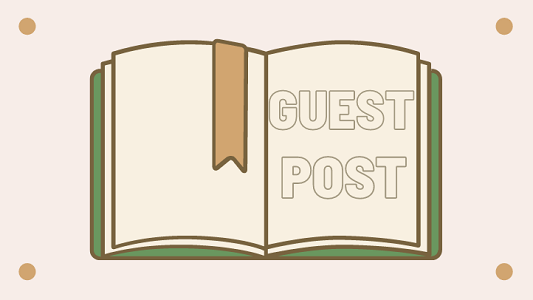 Writing as an Outsider
I have always been an outsider. I remember writing a poem called Alie Nation when I was a child about coming from the Nation of Alie and not understanding the world. My not fitting in was apparent in my inner-city primary school, where, as the African Caribbean daughter of academics, I was bookish and privileged to live in a house, to have travelled widely and to be able to take numerous weekly classes, including horse-riding, violin and piano. In contrast, most of my peers lived on one of the local estates or in the local B&Bs and often hung out on the estates in their free time. This not-fitting-in continued at secondary school, where I was labelled 'bounty' or 'coconut' (brown on the outside, white on the inside) for striving for the top grades and having middle class pursuits, and at the University of Oxford, where ironically I was deemed too black (though fellow white freshers tried to tell me the correct term was 'coloured' or 'dark') and not middle class enough.
Not-fitting-in extends to my writing, which I would characterise as realist literary speculative fiction, which centres women and characters of colour that are marginalised in some way, and has social justice at its core. Like me, my writing seems to fall between genres, rather than sitting comfortably in a particular one, which makes my stories very hard to place. I have been fortunate to have had work published by the excellent speculative fiction magazine Strange Horizons, which is committed to ensuring speculative fiction is 'global' and 'inclusive'; the Mechanics Institute Review Online; Untitled Writing and some flash fiction and poetry anthologies. However, until MAINSTREAM, 'an anthology of stories from the edges', I had not had a short story published in an anthology.
MAINSTREAM is published by the East London-based independent publisher Inkandescent, which founders Justin David and Nathan Evans describe as "by outsiders for outsiders". It showcases the work of 30 authors on the margins due to racialisation, class, gender and sexuality, and combines established authors such as Julia Bell, Kit de Waal, Keith Jarrett, and Paul McVeigh, with emerging authors from a variety of backgrounds.
It was a joy to have my short story, Partnering, included in MAINSTREAM. It explores a black woman's experiences of exclusions on the salsa dance floor and what unfolds on a night out when she uses a dancebot instead. I had been trying to place the story for a number of years when Justin and Nathan gave it a home in the anthology. Their tireless efforts to make contributors feel like part of the MAINSTREAM family, and to promote and celebrate both the stories and authors in the collection, has been such a gift. In that spirit, I would like to highlight some of the stories in the collection that particularly moved, unsettled or transported me. The collection is so rich and varied I could have chosen a completely different selection of stories that are equally impressive and thought provoking.
Going Up, Going Down by Nathan Evans is a powerful and moving story about a young man from a non-traditional background who goes to study at the University of Oxford. Skilfully, Evans captures the exclusionary structures that both help to maintain the elitism at Oxford colleges and render 'other' anyone who does not fit a particular mould. Layered on top of this is the protagonist's exploration of his sexuality, which he has not felt free to explore previously, and his attempts to navigate being both a gay, Oxbridge student and his parents' son. A particularly tender moment in the story brought me to tears.
Happy Ending by Golnoosh Nour is a story that explores a 16-year-old girl's first trip outside of Iran when her family takes her to perform Umrah, the Islamic pilgrimage to Mecca. Nour's distinctive voice, which can also be seen in her short story collection The Ministry of Guidance, combines an attentiveness to detail, outspokenness, hyperbole and irreverent humour. Nour's protagonist is sexually attracted to her friend, Leila, but unable to share this with her mother, who is already preparing for her daughter's future heterosexual marriage. The protagonist's wit and insights make this a delightful read.
The Spinney by Gaylene Gould is a beautifully written, yet disturbing story that opens with a black mother taking her 10 or 11-year-old hazel-eyed pubescent daughter to school. Seeing her daughter interact with peers reminds the mother of incidents in her own childhood. I won't go into detail, as I don't want to give away the plot, however, Gould skilfully develops her characters and the complex relationships between them – even highlighting, although not dwelling on, the light skin privilege that results from colourism, skin shade prejudice.
A Life That Isn't Mine to See by Kerry Hudson is an impactful story with unexpected twists, which I will not reveal here. It explores issues to do with respect, dignity, power and exploitation. The strength of the characterisation and scenes makes the social critique at the heart of the story all the more effective.
The stories I have included here are rich and varied, highlighting human vulnerabilities, complexities and love. I only had space to engage with five stories here, however there are 25 more that reflect the diversity of the authors brought together in the collection and the power of their words, which explore themes not often seen in mainstream anthologies. MAINSTREAM is such an important collection precisely because of this.
---
---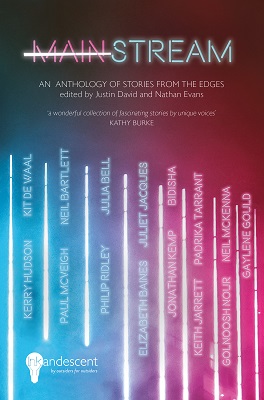 Mainstream


An Anthology of Stories from the Edges
Author – Various
Publisher – Inkandescent
Pages – 262
Release Date – 1st July 2021
ISBN 13 – 978-1912620081
Format – ebook, paperback

Mainstream brings thirty authors in from the margins to occupy centre-page. Queer storytellers. Working class wordsmiths. Chroniclers of colour. Writers whose life experiences give unique perspectives on universal challenges, whose voices must be heard. And read:
Aisha Phoenix, Alex Hopkins, Bidisha, Chris Simpson, DJ Connell, Elizabeth Baines, Gaylene Gould, Giselle Leeb, Golnoosh Nour, Hedy Hume, Iqbal Hussain, Jonathan Kemp, Julia Bell, Juliet Jacques, Justin David, Kathy Hoyle, Keith Jarrett, Kerry Hudson, Kit de Waal, Lisa Goldman, Lui Sit, Nathan Evans, Neil Bartlett, Neil Lawrence, Neil McKenna, Ollie Charles, Padrika Tarrant, Paul McVeigh, Philip Ridley, Polis Loizou.
The anthology is edited by Justin David and Nathan Evans. Justin says, 'In publishing, it's often only the voices of a privileged minority that get heard and those of 'minority' groups—specifically the working classes, ethnic minorities and the LGBTQ+ community—don't get the amplification they deserve. We wanted to bring all those underrepresented groups together in one volume in order to pump up the volume'.
Purchase Online From:
---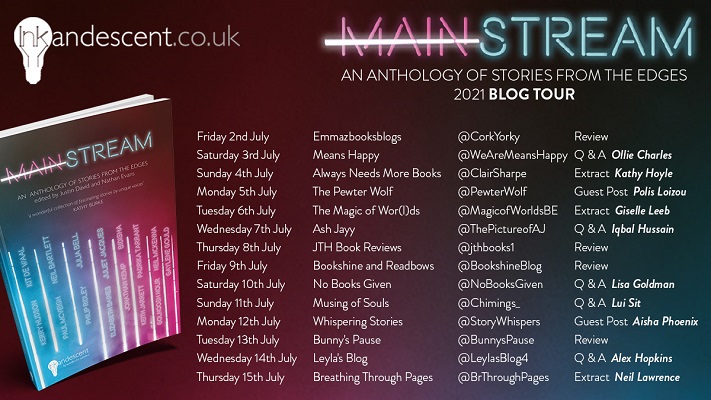 ---
Share your thoughts on 'Writing as an Outsider' in the comment section below!
---
The above links are affiliate links. I receive a very small percentage from each item you purchase via these link, which is at no extra cost to you. If you are thinking about purchasing the book, please think about using one of the links. All money received goes back into the blog and helps to keep it running. Thank you.
Like us on Facebook – Tweet us on Twitter – Pin us on Pinterest