The Dean Machine by Dylan Lee Peters – Book Review
The Dean Machine by Dylan Lee Peters – Book Review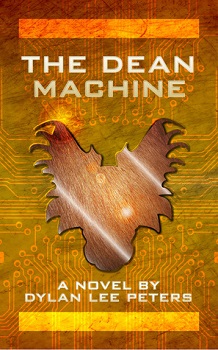 The Dean Machine
Author – Dylan Lee Peters
Publisher – CreateSpace
Pages – 294
Release Date – 4th December 2015
Format – ebook, paperback
Reviewer – Julie
I received a free copy of this book
Post Contains Affiliate Links

Meet Dan Delacor, an utterly boring citizen of Yellow City. Every day he puts on his yellow shoes, yellow shirt, yellow pants, and yellow tie, and catches a ride on the Tunnel Runner from the suburbs into downtown. He has a job, a home, and a girlfriend, and he never wonders what waits beyond the giant glass wall that surrounds Yellow City.
Except… Dan isn't as boring as he seems. He often wonders why everything in Yellow City has to be yellow. He wonders why he suffers frequent anxiety attacks, and why he can't help himself from strolling through dangerous neighborhoods, or running wildly through the fields that separate downtown from the suburbs. Mostly though, Dan wonders why he can't remember how he lost his right arm, or anything that happened before five years ago.
So, when Dan's mundane yellow world is interrupted with the seemingly impossible presence of a little red dog named Dean, he quickly finds out there are answers to his questions, and that everything he knows is a lie.
Follow Dan as he learns the secrets of his true identity, the scope of the world beyond the wall, and the true intentions of Yellow City's mysterious leader, Chancellor Elgrey Vinsidian. Meet Wendy, the twelve-year-old girl on a rescue mission, Echo Valkzdokker, the woman with a love for danger, James Perkins, the wily pilot who has a way with words, and Bianna Kensington, the cold-mannered rebel with a cause.
Look through the cracks of this new world with Dan as he learns why his little friend is nicknamed The Dean Machine, what special bond they share, and why the dog deserves a legacy that should live on forever.
He lives to love.
He would die to protect.
His heart is a machine.

The Dean Machine is a dystopian futuristic fantasy from American author Dylan Lee Peters. It is written in the third person and follows the fortunes of a slightly unlikely one-armed hero with long term memory loss. Dan Delacor is a citizen of the aptly-named Yellow City, where (you've guessed it) everything is yellow. Dan's fatalistic attitude to his sterile mundane existence is challenged with several sightings of small elderly red dog which somehow evoke hidden memories.
The cover design is bright and eye-catching but I'm not sure the choice of title instantly conjures up the promise of an exciting book, which is a shame because the pace is upbeat and the story moves along nicely.
Dan finds himself questioning his existence in this surreal place, with the use of humour and irony. The peripheral players are perhaps a little two dimensional but Dan's strength of character makes up for this and his relationships with Dean the dog and Wendy, his twelve-year-old foil, are compelling. We also see a small proportion of the action through the eyes of his nemesis, Vinsidian and we gain an insight into his evil intent.
The author draws in his audience with good sentence construction, a clear writing style and a tight structure, never allowing the plot to drift or stagnate. As the backstory unfolds through Wendy's narrative, the tale takes on a darker more sinister tone. Subsequently, I found some of the scenes rather too sadistic but others may well disagree.
The reveal was perhaps not as mind-blowing as it would have been had the concept been completely original; however the author adds sufficient embellishments and twists to make it his own and I certainly won't penalise him in this regard.
If you are a fan of dark fantasy, which at times borders on gory, you will enjoy this work. It is a multi-faceted, well-executed tale and I commend Dylan Lee Peters for a vivid imagination which has translated into a worthy work of fiction. He plans to donate a percentage of his royalties to animal charities and I wish him every success. I award 'The Dean Machine' four-and-a-half stars.
Book reviewed by Julie
Purchase Links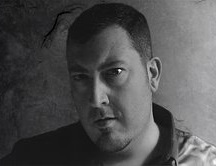 Dylan Lee Peters is an independent author living in Florida.
He has written the Everflame series, an epic fantasy adventure consisting of four books, and The Dean Machine, a science fiction fantasy adventure.
Author Links