Descendant: The Protector by Daniel W Koch – Book Review
Descendant: The Protector by Daniel W Koch – Book Review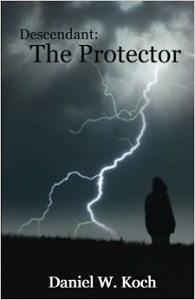 Descendant: The Protector
The Descendant Series Book One
Author – Daniel W. Koch
Publisher – Lost Pond Publishing
Pages – 320
Release date – 29th June 2010
Format – ebook, paperback
Reviewer – Stacey
I received a free copy of this book
Contains Affiliate Links

Jason Hook has spent eighteen years of his life growing up in a world plagued by monsters. The extinction of the human race seems inevitable.
When Jason and his family are forced to move from their home in California to a small town in New York, he finds that some of the creatures are actually trying to save his life. For reasons he is only just beginning to discover, there is something about him that the creatures find very interesting.
Jason is at the apex of a world at war where he must choose between life, death, and the possibility of becoming one of the creatures he has sworn to hate. But in becoming a creature, Jason might just have a chance to save humanity.

As a keen reader of vampire and dystopian fiction, I knew that this was a book for me and I wasn't disappointed. It met my standard criteria when reading vampire novels – vampire must not sparkle, there has to be some kind of traditional folklore woven in there somewhere and at least one person has to die horribly during the course of the book.
Descendant: The Protector starts off well, setting the scene of a dark and dangerous world overrun by some kind of mysterious monsters. All we know from the prologue is that these monsters aren't afraid to get their hands dirty and they're looking for someone.
The first chapter then jumps to the perspective of, Jason Hook, who is a high school student like any other at this point, but that is soon to change. The story soon becomes thrillingly violent and addictive as he is forced to leave home to escape the bloodthirsty characters who are determined to see him dead.
Throughout this story a great number of new characters are introduced, which at times is a little overwhelming as you try to memorise who's who before carrying on, but it all starts to make sense when you start discovering the histories of the characters. Especially as there are more instalments in 'The Descendent Series', I'm convinced that we will learn more about each character and the role they play in the Descendent universe, even if things appear a little murky now.
Koch uses a style I think has been popularised by the Song of Ice and Fire series, namely writing from the first person perspective of various characters within the narrative. I'm personally a fan this style, as long as it isn't overdone and each character has something worthwhile to contribute to the story, otherwise the story becomes disorienting and carrying on becomes impossible unless you have a CSI-style whiteboard to hand. I think in this case, Koch ticked all the boxes for me which came as a relief as I don't currently have access to a whiteboard!
I really enjoyed this book and finished it in a couple of sittings, desperate to see how the book would end. I'm particularly pleased that it ended well, leaving you wanting more but without feeling cheated out of a proper ending. As is the case with many début novels, the flow of narration seemed a lot smoother towards the end of the novel, as the author has built in confidence and become more familiar with their story and characters.
In the case of this particular novel, the little quirks which came up time and time again was an overuse of the name of the monsters and characters winking at each other as they spoke. After the first few times I started picking up on this every time it was mentioned and began to giggle to myself at the thought of the characters winking at every available opportunity, wondering if maybe one of the trade off's to becoming a monster in this story is that you're granted immortality, but lose the ability to blink both eyes simultaneously when you speak.
All things considered, I think that DescendantL The Protector could do with some additional editing to iron out these issues, so that the reader can focus on what is a really absorbing and enjoyable story.
Another theme that was overused in this book was the 'You don't need to know that yet' (I have a particular dislike of that phrase after a particularly frustrating former job, so I may be biased) and 'I'll tell you later', however I think we can forgive that in light of the fact that there are actually sequels already available so the author can actually tell us later.
I look forward to reading more books in this series, and finding out what path Jason chooses to take and whether or not humanity can survive.
Book reviewed by Nia
Purchase Links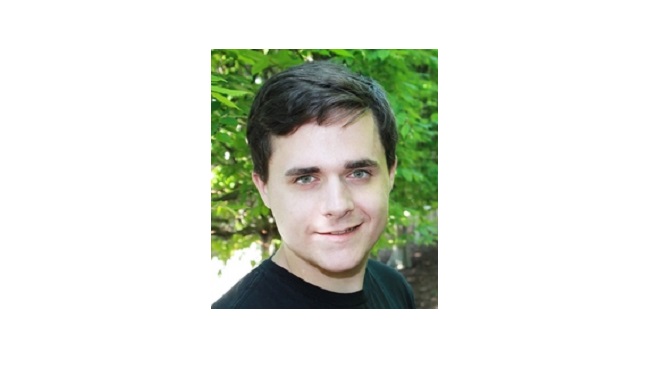 My writing interests are a result of being raised on Harry Potter, Lord of the Rings as well as Stephen King and of course Bram Strokers Dracula.
Like these books, I can see my book from its prologue through the movie credits. Descendant: The Protector is part of a four book series and I look forward to continuing the saga of Jason, developing his relationship with Aderes and further exposing the biblical implications that will certainly raise a few eyebrows.
Author Links