Dusk County Crossing by Erik Hyrkas – Book Review
Dusk County Crossing by Erik Hyrkas – Book Review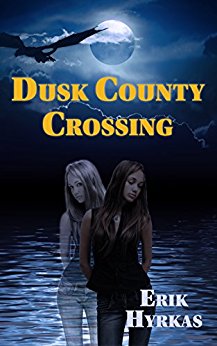 Dusk County Crossing


Rifts Book One
Author – Erik Hyrkas
Pages – 171
Release Date – 1st February 2017
Format – ebook
Reviewer – Julie
I received a free copy of this book
Post Contains Affiliate Links

Morgan's biggest problem is high school gossip mongers, until the curse. She never wanted to become a sorceress or travel to other worlds.
Trading one memory at a time to save her friends, Morgan is forgetting who she is and where she came from. Dragons and wizards are the beginning of the adventure waiting for her.
Review
'Dusk County Crossing' is a young adult fantasy novel by American author, Erik Hyrkas.
I rather enjoyed the beginning and the promise of an unusual adventure to come as Morgan, a sixteen year old student, is somehow transported through a portal to another world with 'Leigh'.
I particularly like the cover design which is a very accurate depiction of the two main characters. We see the action from the perspectives of them both in the first person as they search for a way home before Morgan's memories completely vanish.
I don't think it's a good idea to over-think this story as a lot of the plot is based on rather vague concepts regarding energy sources and magical abilities. It follows a familiar theme of good versus evil but to the author's credit, certainly doesn't rely on excessive gore or violence.
This is a light-hearted read which may well appeal to its target audience. For me, after an intriguing start, it flagged a bit in the middle but perked up at the end, leaving the way open for another instalment.
I think this author had some good ideas which perhaps needed a little more polish and a few additional twists to elevate his work above the crowd in this highly competitive genre. I'll be interested to see where he takes his characters from here.
I award 'Dusk County Crossing' three-and-a-half stars.
Book reviewed by Julie
Purchase Links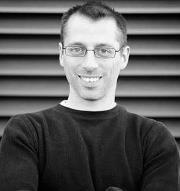 Erik lives in Minnesota with his two children. He enjoys different creative outlets including sketching, developing computer games, and writing stories.
His hobbies include flying small planes, camping, hunting, fishing, and playing massively multiplayer online role-playing games on Friday nights. He was raised in Ely, Minnesota and went to college in Duluth.
Author Links