My Father is a Polar Bear by Michael Morpurgo – Book Review
My Father is a Polar Bear by Michael Morpurgo – Book Review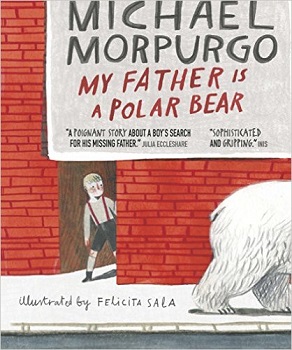 My Father is a Polar Bear
Author – Michael Morpurgo
Publisher – Walker Books
Pages – 80
Release Date – 1st September 2016
Format – ebook, paperback, hardcover
Reviewer – Stacey
I received a free copy of this book
Post Contains Affiliate Links

Drawing on Michael Morpurgo's own childhood experience of first seeing his real father on television, My Father Is a Polar Bear tells the story of two young brothers rediscovering their birth father in the most unlikely of places – and in an entirely unexpected guise!
A warm and delightful tale of family bonds and love told by a master storyteller and beautifully illustrated by a talented new artist.

Once again Michael Morpurgo has written an exquisite children's book, this time calling upon his own childhood experiences for his work, and to bring the story to life.
My Father is a Polar Bear starts off in 1948, and is about two young boys, Andrew and Terry MacLeish, who don't have anything to do with their real father. When they see him in a copy of the Theatre World magazine, playing the role of a polar bear in 'The Snow Queen' at their local theatre, the boys persuade their Aunty Betty to take them to see it, hoping to meet or at least get a glimpse of their father.
The book is told from the younger brother Andrew's point of view, as he tries to see his father, a task that takes him until he is a parent himself to complete.
This is such a heartfelt book about two little boys needing to know about the father they were not allowed to talk about. Back in the 1940's divorce was frowned upon, so when the boys mum and dad got divorced, and their mum remarried, their real dad stepped aside to let the role of dad be passed to Douglas, their stepfather.
Even-though he was physically out of their lives, the brothers never stopped thinking about him, so when they saw a chance to actually meet him, they jumped at it.
My Father is a Polar Bear is an adorable book that older children will adore. Complete with beautiful illustrations, this book is a must read.
Another touching book from a family favourite author.
Book Reviewed by Stacey
Purchase Links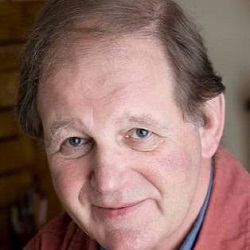 Michael Morpurgo is the author of many books for children, five of which have been made into films. He also writes his own screenplays and libretti for opera.
Born in St Albans, Hertfordshire, in 1943, he was evacuated to Cumberland during the last years of the war, then returned to London, moving later to Essex. After a brief and unsuccessful spell in the army, he took up teaching and started to write. He left teaching after ten years in order to set up 'Farms for City Children' with his wife. They have three farms in Devon, Wales and Gloucestershire, open to inner city school children who come to stay and work with the animals.
In 1999 this work was publicly recognised when he and his wife were awarded an MBE for services to youth. He is also a father and grandfather, so children have always played a large part in his life. Every year he and his family spend time in the Scilly Isles, the setting for three of his books.
Author Links