Fly Away Free by Anne Turner Coppola – Book Review
Fly Away Free by Anne Turner Coppola – Book Review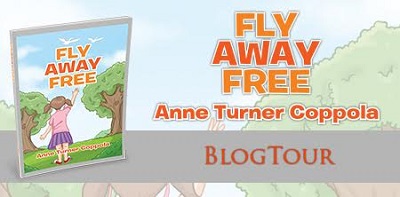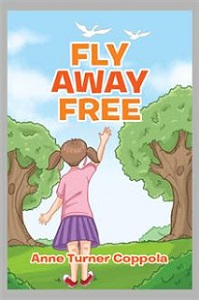 Fly Away Free
Author – Anne Turner Coppola
Publisher – XLIBRIS
Pages – 142
Release Date – 21st July 2014
Format – paperback, hardcover
Reviewer – Stacey
I received a free copy of this book
Post Contains Affiliate Links

The story begins when Tessie Farrell, an older woman living in South Florida, is walking her dog and rescues a baby osprey whose parents are killed by three young boys raiding the osprey's nest to steal the baby ospreys. Taking the rescued baby osprey home, Tessie contacts the police to report what happened. After caring and feeding the baby osprey and building a cage for the bird, Tessie finds herself exhausted. Lying down to rest, Tessie is transported back in time, when she was a ten-year-old girl living with her parents on a dairy farm in northern New York.
Devastated to learn that she is adopted, Tessie is taunted by her classmates as she struggles to understand why she was unwanted by her biological parents. In her isolation from children her own age, she creates her own fantasy world with the help of Dolly, a horse that is boarded at the farm and whom Tessie adopts as her pet horse, and two pet geese, raised and nurtured by Tessie as hatchlings. While Tessie roams her fantasy world with Dolly, she meets and befriends an older woman, Maudie, who will play a very important role in helping Tessie find herself as she learns to accept who she is and to find acceptance by those around her.
This is a story of courage, self-discovery, and love, and a young girl's struggle to overcome the pain of being adopted.

When Tessie comes across a group of young boys stealing baby ospreys after killing their parents, she confronts the boys but they run off. Discovering that a now parent-less osprey has been left behind, Tessie takes it home to look after it.
Once home, Tessie runs around looking after the little bird. After a while she becomes extremely tired and falls easily asleep. Once out for the count, she is transported back in time to when she was a young girl growing up in the 1950's. She recalls the moment just before and as she learned that she was adopted, and then the aftermath that the discovery had on her childhood.
Fly Away Free is a charming picture book that tells an embracing story of love and family in an easy, gentle way, and shows the reader what Tessie's life was like, more as a child, than as an adult.
Covering two periods in time, we get to learn all about Tessie's younger life after being told that she was adopted, and the impact that it has had on her adult life.
Life wasn't easy for Tessie, but through the love of her animals, especially her horse, she discovers that blood isn't what makes a family. Love is.
Fly Away Free is a sweet, thought-provoking book that in the right hands, may just help any young adoptee understand their situation better, and help them face the world with the knowledge that they are loved just as much as any blood-related son or daughter would be.
Book Reviewed by Stacey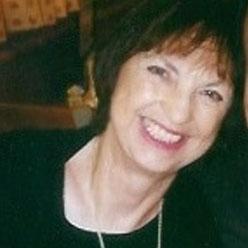 Anne Turner Coppola was born in Redford, New York, one of seven children. She was 10 years old when her father died. When she was 12, after her mother was hospitalized, she was placed in a foster home in Plattsburgh, New York, where she attended D'Youville Academy, a Catholic school for girls.
An academic honors student, she wrote a weekly article for the local newspaper and was valedictorian of her class. Graduating with honors, she received several scholarships toward her college training.
While in college, she met and married her air force husband in 1958. She received her teaching degree from State University of New York at Albany, and her master's degree from Rutgers University. She taught elementary, middle, and high school students at various schools as she and her husband made their journey south to Staten Island, New York; Atlanta, Georgia; Miami, Florida; and finally, Sarasota, Florida.
After her retirement from teaching, she served as president of her homeowner's association and as ombudsman for the State of Florida, inspecting nursing homes to ensure quality care for patients. After battling breast cancer for eight years, she died in 2012.
Author Links