From Film to Fiction by Roslyn Muir – Guest Post
From Film to Fiction by Roslyn Muir – Guest Post
Today on the blog we welcome Canadian filmmaker and author Roslyn Muir, with her guest post 'From Film to Fiction', as part of her blog tour for her debut novel, 'The Chimera's Apprentice', released on 15th October 2020. This post contains affiliate links.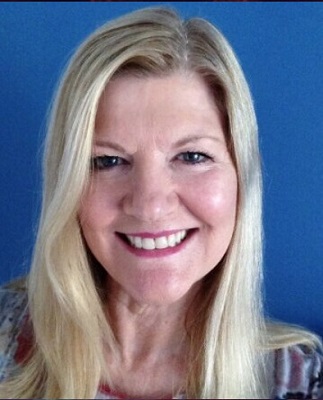 Roslyn Muir is new to middle grade fiction fantasy adventure but feels she comes by it honestly—"I still feel like a ten year old making up elaborate adventure stories in my head." Born in Scotland and now living in Vancouver, Canada, she often uses the similar landscapes of both countries in her stories.
Roslyn has another life as an award winning screenwriter who writes YA stories, family drama and thrillers. She was a writer on the Global/CBS one hour drama, RANSOM, created by Frank Spotnitz. Roslyn has also written several movies that have aired on M6 and TF1 (France), SHAW & Super Channel (Canada), and Lifetime (US): WASHED AWAY, STRANGER IN THE HOUSE, and RELUCTANT WITNESS to name a few.
Roslyn also wrote and produced the dramatic feature film, THE BIRDWATCHER, directed by Siobhan Devine. Her half hour YA comedy, THE TUTORS (co-created) is in development with the CBC.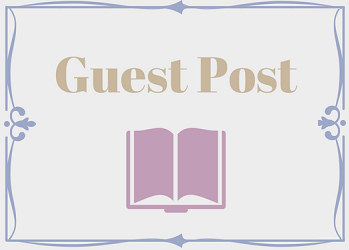 From Film to Fiction
Most writers will tell you they've had myriad jobs and careers—all carefully scheduled so that there's still time to pour heart and soul into their one true love: Writing.
I came to writing later in life. I was a waitress, a dishwasher, a bartender, and an actor. I went back to school and became a high school Drama teacher and then later transitioned to college English. Along the way I had a family—two wonderful kids. All these events, big and small, came to affect me as a writer.
Somehow, I ventured into writing movies. I learned how to make writing visual, create a moving story. It wasn't easy, but it was fun. After having several TV movies (thrillers) and a dramatic feature film, The Birdwatcher, produced, and a gig on a series, Ransom, I felt like I had 'made it.'
But of course, writers never rest on their laurels; their brains never empty. There's always a story in there burning to be told.
The Chimera's Apprentice was that story for me. The one that wandered around in my brain for years before I knew what it was. I thought it would make a great film, but I decided, uncharacteristically, to work it out in prose first. I had no idea how to write a novel. Yes, I'd read a gazillion of them. But what I knew best was the three act dramatic structure created by Greek philosopher, Aristotle, over two thousand years ago and still used today.
So I wrote The Chimera's Apprentice as if it were a film. I made it visual, used a lot of dialogue, and kept the pace moving—no one leaves the theatre for more popcorn! In the film biz you must pitch your script to many, many producers. Then if it ever gets made, it has dozens of hands on it with everyone leaving their mark. Often the finished product is very different from the original script. However, as a self-published novelist, I have full control over the outcome.
Although I often fantasized about my story being both a novel and a film, I'm now in love with novel writing. Yes, I'm still balancing work and screenwriting, but this different path is inspiring me to new heights. I'm creating a series of three books about the main character, Kyra, and her adventures. And I'm planning a three-book prequel about her parents as teens and the origin of the chimera.
The Chimera's Apprentice is a middle grade fantasy adventure novel and can be found on Amazon and all major retailers.
I hope you enjoy reading it as much as I've enjoyed writing it! Let me know what you think via comments below or my social media/website.
---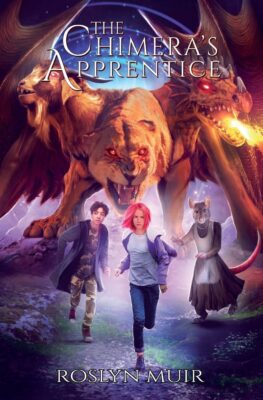 The Chimera's Apprentice
Author – Roslyn Muir
Publisher – Rainscape Media Inc
Pages – 170
Release Date – 15th October 2020
ISBN 13 – 978-1777283902
Format – ebook, paperback

p>On the eve of her thirteenth birthday, Kyra receives a strange stone bracelet from her mother, Aerrika. It's supposed to protect her – but from what?
In the laundry room of her run-down apartment building, Kyra soon finds out. A mysterious walking, talking rat-man – a Raturro – warns her she's in danger. She's rescued by the Chimera, a mythical creature made of light that travels through stone and is a portal to another world. Kyra keeps the terrifying encounter a secret, leaving her mother alone and helpless when the Raturro return to capture her.
With the help of the Chimera, Kyra travels to the land of Antiica, where her father, Jaag, the deposed ruler, is waging a war against the rebel rats and their leader, Majellan. And it's up to Kyra, the now-returned heir, to fulfil the prophecy and save the Raturro from slavery and war.
For a sheltered, solitary girl from Earth, this is a lot to ask. But she won't be alone. She befriends Coyne, a human teenager who has deserted from Jaag's army, and rescues Mercy, an enslaved teenaged Raturro who was once her childhood friend. Together they undertake the dangerous journey to rescue Aerrika from the rebel's stronghold.
Will Kyra learn how to call the Chimera to her bidding? Will the deal she makes with the giant crows, the Corvie, prove impossible to fulfil? And most importantly, will she rescue her mother in time?
The Chimera's Apprentice transports the reader to a magical world of adventure where a young girl fights to hold her family together.
Purchase online from:
---
Author Links





---
Share your thoughts on 'From Film to Fiction' in the comment section below!
---
The above links are affiliate links. I receive a very small percentage from each item you purchase via these link, which is at no extra cost to you. If you are thinking about purchasing the book, please think about using one of the links. All money received goes back into the blog and helps to keep it running. Thank you.
Like us on Facebook – Tweet us on Twitter – Pin us on Pinterest