Layla's Song by Paul McCracken – Book Review
Layla's Song by Paul McCracken – Book Review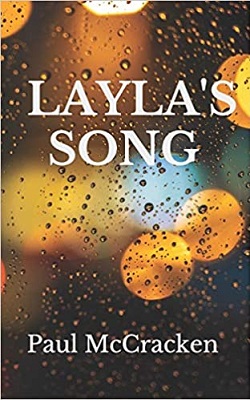 Layla's Song
Author – Paul McCracken
Publisher – Createspace
Pages – 329
Released – 31st October 2018
ISBN-13 – 978-1985132382
Format – ebook, paperback, audio
Review by – Julie
Rating – 3.5 Stars
I received a free copy of this book.
This post contains affiliate links.


Michael is a family man, working long hours to provide for his family.
Things take a dark turn when he and his family are subject to a series of threatening and intimidating phone calls, claiming Michael is not who he says he is.
One night, when Michael is out, his home is attacked and his daughter, Layla is kidnapped.
Only then is Michael's criminal past revealed. His old gang has finally found him, demanding a ransom for his daughter's life, the price tag of an old job that went wrong.
With the help of his estranged brother, Carl. Michael must return to the criminal underworld. A journey that will take them both from the streets of Belfast to Dublin.

'Layla's Song' is a contemporary thriller by Irish author, Paul McCracken, written in the first person and the present tense. We meet the main protagonist, Michael O'Connell, who has been living under the pseudonym, David Isaac. He lives just outside Belfast in Northern Ireland and works as a factory scheduler. He seemingly leads an inconspicuous life with his wife, Lisa, and daughter, Layla. However, we soon realise all is not what it seems. Michael was given a new name after being involved with a ruthless criminal gang, many of whom he gave up to the police. They now want revenge and will stop at nothing to punish him for betraying them.
Within the first twenty pages, Michael's real identity is revealed, his daughter has been kidnapped and his wife has left him. Desperate to find Layla, Michael turns to his estranged brother, Carl, for help and so the scene is set for an action-packed race against time to raise the ransom money needed to secure Layla's release. We then accompany Michael for the following eight days, pursued by both the police and a variety of villains, in his attempt to find his much loved daughter.
The pace is brisk and even, the plot is straightforward with some vivid descriptive passages. I also appreciated the injection of a bit of black humour and irony into the story, to counterbalance the violence.
Conversely, there are a lot of characters and I found them all a bit flat. I would have cared a lot more about Michael if there had been a gradual build up to the kidnapping. I would have liked some suspense achieved through psychological scene-setting. There was an ideal opportunity to add some foreshadowing when Michael started receiving threatening phone calls. If Lisa had hung around for a few more pages, we could have seen the couple's torment as they agonised together over their daughter's fate. Frustratingly, walking out on Michael seemed to be Lisa's first reaction instead of her final act of despair.
This novel will appeal to fans of fast action no-nonsense plots with a simple structure. The author has shown skill in ratcheting up of tension as the book nears its climax. However, an overreliance on physical confrontation risks the reader becoming desensitised and the story becoming two dimensional. Adding visceral layers would have given the characters the depth they lacked.
This is a very competitive genre and to stand out, a novel has to offer something innovative and I'm not sure this story really fulfils that criteria. Nonetheless, this author shows promise and I award a very respectable three-and-a-half stars.
Book Reviewer – Julie
---
Purchase online from:
---
About the Author

Northern Irish novelist, Paul McCracken was born 16th January 1991 in the Ulster hospital, Dundonald, just outside of Belfast. He grew up in the Castlereagh area of east Belfast where he also went to school.
Ever since he could hold a pencil, he wanted to be an artist and no-one, not even the school career advisor could tell him otherwise. He left education with only three GCSE's and an Art diploma. He tried to make it as a fine artist whilst also trying to find any work to support himself financially. However, the more he learned about the commercial art world, the more he wanted no part in it.
In spring 2011, he enrolled in a five day film making course through the Prince's Trust charity. He always had a passion for storytelling. During the course, he impressed the owner of the studio at which the course was being held, through the raw creativity he displayed. The studio owner was the first to encourage Paul to write his own material, that material being screenplays. After leaving the course with new found confidence and ambition, Paul started to learn the craft of screenwriting and got to work writing his very first feature film.
Paul is still a factory worker who moonlights as a writer. Hoping that his writing will be his lottery ticket out of the factory. He has a daughter who is coming two. She is the inspiration behind his new novel "Layla's Song" a kidnap thriller set in Belfast, Northern Ireland.

---
What did you think of Layla's Song? Share your thoughts in the comment section below!
---
The above links are affiliate links. I receive a very small percentage from each item you purchase via these link, which is at no extra cost to you. If you are thinking about purchasing the book, please think about using one of the links. All money received goes back into the blog and helps to keep it running. Thank you.
Like us on Facebook – Tweet us on Twitter – Pin us on Pinterest