A Great Fullness by Bob Sommer – Book Review
A Great Fullness by Bob Sommer – Book Review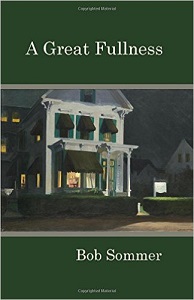 A Great Fullness
Author – Bob Sommer
Publisher – Formite Press
Pages – 344
Release Date – 15th January 2016
Format – ebook, paperback
Reviewer – Marcia
I received a free copy of this book
Post Contains Affiliate Links

A Great Fullness is the story of an orphan who lives with a secret even she doesn't know she possesses – the truth about her mother's death.
Growing up amid the endless turnover of guests at her aunt and uncle's bed and breakfast inn, Kim Pugh tries to find her place in a world where everyone is a stranger and many have secrets of their own.
Set in small-town Kansas as the new millennium ushers in a decade of tragedy and war, A Great Fullness traces the fate of one family whose struggle for survival and redemption echoes the turbulence of a troubled world.

The story revolves around Kim, a young girl who's mother was killed when she was little, and her father is in prison. Kim lives with her mum's sister and brother in law, and other close family members in their bed and breakfast in Kansas.
As Kim ages, she starts to remembers more and more about the event that took place at the time of her mother's death, but decides that it is best to keeps her memories to herself, ultimately causing her to become a difficult person at times as she starts acting out, stealing or appearing withdrawn from society.
The one person who is there for her throughout is her aunt, but even she struggles to get close to her and form a bond.
Essentially this is a book about family dynamics, and how the family can learn to survive and show resilience when life keeps knocking them down.
The book covers many subjects including death, grief, trauma and domestic violence. As you would expect with subjects like these emotions are high throughout, they may even bring a tear to your eye. They are all handled with sensitivity and care.
With there being many characters in the story, at first I struggled with remembering who was who. This however did not distract me from the enjoyment of, or following the story.
I found it an easy book to read, despite dealing with some difficult life issues and emotions. In fact I liked the book so much that I took my time to read it, finding myself naturally not wanting to rush it, and seeking every little bit of detail I could get from it. Even when I turned that final page I wanted more.
The book deals with some sensitive issues in a light way, but still enough to get one thinking about the life issues facing the family.
A Great Fullness is a hard book to read at times, but it is also a fabulous read, which I am sure you will love.
Book Reviewed by Marcia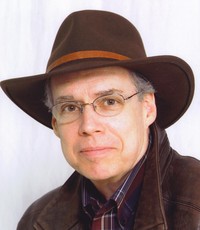 Sixties counter-culture icon Mason Williams described Bob Sommer's debut novel, Where the Wind Blew, as "a story of the past and an allegory of the present." Bob's essays and stories have appeared in Rathalla Review, New Plains Review, O-Dark-Thirty, The Whirlybird Anthology of Kansas City Writers, and various literary and scholarly journals.
His freelance articles, reviews, and commentary include contributions to The Kansas City Star, Sierra, Chronogram, Rain Taxi, Counterpunch, and National Public Radio's "All Things Considered."
He holds a doctorate in American Literature from Duke University and has authored Teaching Writing to Adults and co-authored The Heath Literature for Composition.
Bob is the Director of Development for the Sierra Club in Kansas and a lecturer at the University of Saint Mary, Leavenworth. He blogs at Uncommon Hours and can also be found on-line at Poets & Writers and LinkedIn. He and his wife Heather make their home in Overland Park, Kansas.
Author Links