The Body Under the Bridge by Paul McCusker – Book Review
The Body Under the Bridge by Paul McCusker – Book Review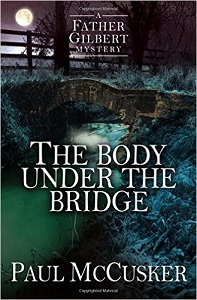 The Body Under the Bridge
Author – Paul McCusker
Publisher – Lion Fiction
Pages – 320
Release Date – 20th November 2015
Format – ebook, paperback
Reviewer – Stacey
I received a free copy of this book
Post Contains Affiliate Links

A former Scotland Yard detective, Father Gilbert knows about death. But, now a priest of a modest Anglican church in the small town of Hailsham, he didn't expect it to show up like this – in the suicide of a man who threw himself off the church tower, and in the discovery of a two-hundred-year-old body beneath an ancient bridge.
The deaths are linked. The mummified corpse under the bridge, a murder victim, reignites a centuries-old battle between two local families – the Todds and the aristocratic Hayshams. Then both David Todd and Lord Haysham begin to act strangely. They are fearful for reasons they won't explain.
When Lord Haysham is murdered, David Todd is the prime suspect. But Todd is acting maniacal, claiming great forces of evil are at work. An entire history of violence and depravity begins to emerge – interweaving the history of several local families with a secret occult society that engages in Black Masses. Has the Society emerged again?

A strange, yet not unfamiliar sensation had just come over Father Gilbert when he is notified that there is someone stood at the top of his church tower.
The ageing Father rushed as fast as he could up the stairs, where he discovered a young man in terrible distress, talking about killing himself.
The man tells Father Gilbert that he has no choice, "It's the only way to stop them", before thrusting an old, large medallion at him, telling him that it is cursed and should never have been found. He then proceeded to slice his own throat open, before diving backwards off the top of the tower.
As the strange feeling subsides, Father Gilbert realises that there had been no man stood on top of his church tower, nor kill himself, however, the medallion is certainly real.
On the same day, a two hundred year old body that had been preserved in peat, is discovered under an ancient bridge. Could the two incidents be related?
'The Body Under the Bridge' is a suspenseful novel that has been expertly written to keep the reader hooked throughout its entirety.
From the very first sentences, 'The feeling had come upon Father Louis Gilbert Suddenly. Cold slimy fingers caressed the back of his neck. His eyes burned and a taste like old nicotine filled his mouth and the back of his throat. An acrid smell of ammonia assailed his nostrils.', Paul had grabbed my attention. I needed to know more.
Father Gilbert is a well-respected and caring man who has put his life and his soul into his religion, since his wife died. A former Scotland Yard Detective, he uses his old profession's knowledge to help him discover the truth about a so called 'Curse'
The book is filled with excitement and I often lost track of time whilst engrossed in the life of the residents of Stonebridge. I was overwhelmed by the remarkable plot and the realism that Paul McCusker has added to his work, and you get the sense of being a part of the scenery.
The plot leaves you with a feeling of urgency, and a need to find out just what really is going on. Surely the curse can't be real, right?
This is one of the finest mystery novels that I have ever read and I truly hope that this isn't the last that we hear from Father Gilbert.
On a side note, Paul tells us about the 'Lindow Man' (look him up if you have never heard of him), and I was catapulted back to primary school where I did a project on him and visited him at The Manchester Museum.
Book reviewed by Stacey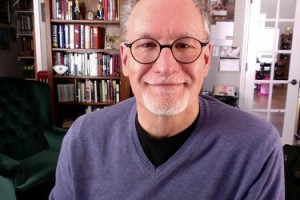 Paul McCusker is the creative content director for Focus on the Family. He has been a writer of fiction, nonfiction, and drama since 1979.
His work includes over forty published novels, full-length plays, dramatic sketch collections, and song lyrics. For the Adventures in Odyssey series alone, he has written over 200 half-hour radio episodes, eighteen novels, and two screenplays for the best-selling animated videos.
He has dramatized many classics for Focus on the Family Radio Theatre, including A Christmas Carol and Jan Karon's At Home in Mitford. He also wrote and directed the Peabody Award–winning Bonhoeffer: The Cost of Freedom and created the highly acclaimed Father Gilbert Mysteries series.
Paul lives in Colorado Springs, Colorado, with his wife, Elizabeth, and their two children.
You can read more about Paul over on 'The Writing Life of: Paul McCusker'
Author Links