The Greedy Goat by Petr Horacek – Book Review
The Greedy Goat by Petr Horacek – Book Review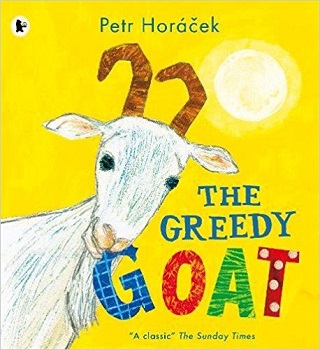 The Greedy Goat
Author – Petr Horacek
Publisher – Walker Books
Pages – 32
Release Date – 6th July 2017
ISBN-13 – 978-1406373264
Format – paperback, hardcover
Reviewer – Stacey
I received a free copy of this book
Post Contains Affiliate Links

A funny, read-aloud farmyard tale that teaches colours and days of the week from award-winning illustrator Petr Horacek.
Goat has had enough of eating grass. She wants to try something different – the dog's food, the pig's potatoes and even the farmer's pants. But things go wrong in this hilarious, but cautionary, farmyard tale.
Review
One Saturday morning Goat decided that she'd had enough grass and herbs and wanted to try something new to eat. From the dog's food, to the farmer's pants, Goat ate everything she could find.
When she had finished eating she started to turn a funny colour, and began to feel very poorly. In fact, she was poorly all week, but did Goat learn her lesson?
The Greedy Goat is a wonderful children's story about a goat who doesn't care what she eats, as long as it's not grass or herbs.
The book is full of bright, colourful, full page illustrations that are simply stunning. They are very helpful for those that can't read yet to understand the story fully, without the need for words.
I can see The Greedy Goat making young children giggle as they follow Goat's antics. A book that children will want to read over, and over again.
Book reviewed by Stacey
Purchase Links

About the Author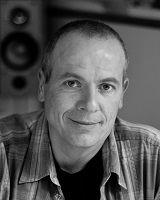 I was born on Thursday 30th June 1967 in Prague in Czechoslovakia. My childhood was great – I really enjoyed it.
When I was 15 I went to the High School of Art in Prague. It was good we did everything arty there – printing, photography, sculpture … and painting. Ok so it was school but I have good memories of it.
For 2 years from the age of 19 I worked at a state advertising and design agency. It was a joke. In communist Czechoslovakia there was nothing much to advertise or design. But the experience was fun and rather inspiring after all. I met interesting people and it was an interesting time.
Then I went to study at the Academy of Fine Art. I worked hard there for 6 years drawing and painting from morning to evening. In 1989 there was a revolution – and a student strike. Great fun! It was an exciting time which resulted in new studios at the Academy, new professors and new inspirations. An English girl, Claire arrived in our studio and we have been together ever since.
In 1994 I got my Master of Fine Art degree and moved to England permanently. Soon after, we got married and had two daughters – Tereza and Cecilia. When I became a dad I made my first book. Walker Books published 'Strawberries are Red' and 'What is Black and White' in 2001 and I received the Books For Children 'Newcomer 2001' award.
Since then I have had many books published. I love what I'm doing – it's fun!
Author Links