Hansel and Gretel by Michael Morpurgo – Book Review
Hansel and Gretel by Michael Morpurgo – Book Review
Hansel and Gretel
Author – Michael Morpurgo
Illustrator – Emma Chichester Clark
Publisher – Walker Books
Pages – 112
Release Date – 3rd August 2017
ISBN-13 – 978-1406373332
Format – paperback, hardcover
Reviewer – Stacey
I received a free copy of this book
Post Contains Affiliate Links

A beautiful edition of this classic retelling by master storyteller Michael Morpurgo, with glorious illustrations by Emma Chichester Clark.
No child ever forgets the story of the witch, the breadcrumb trail and the gingerbread house in the forest. Former Children's Laureate Michael Morpurgo takes the Brothers Grimm classic to a new level, weaving from these themes a rich fairytale tapestry of hunger and hope, cruelty and courage.
With breath-taking illustrations by the celebrated Emma Chichester Clark, this edition of Hansel and Gretel will grip the imagination of a whole new generation of children.
Review
I think we all know the story of Hansel and Gretel, who wandered into the forest and were captured by the witch who lived in the gingerbread house. In Michael Morpurgo's adaptation he takes the story and gives it a little shake and adds his own spin on it, bringing it right up to date for today's young children to enjoy.
The first thing you will notice when opening this book is how elegant and outstanding the illustrations are, they really do add character to the book, and make it stand out amongst the other books of this famous fairy tale. They add an air of magic to the whole book.
Michael Morpurgo always has a way of making a book that little bit scary, but in a good way, not in a frightening manner, a child friendly scare. His writing is superb. He is one of the best children's writers', and you always know that you are going to get a fabulous, engaging story from him, even if it is a rework of a fairy tale. He puts so much passion into his writing and that comes across strongly in all his stories.
There are quite a lot of text and pages in this book, so it wouldn't really be suitable for those just learning to read, but those that are already accomplished readers should have no problem. It is also the perfect book to be read together, a lovely bedtime story.
Another book to be added to Michael Morpurgo's already vast array of beautiful books for children.
Book reviewed by Stacey
Purchase Links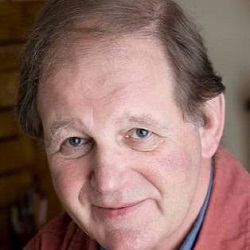 Michael Morpurgo is the author of many books for children, five of which have been made into films. He also writes his own screenplays and libretti for opera.
Born in St Albans, Hertfordshire, in 1943, he was evacuated to Cumberland during the last years of the war, then returned to London, moving later to Essex. After a brief and unsuccessful spell in the army, he took up teaching and started to write. He left teaching after ten years in order to set up 'Farms for City Children' with his wife. They have three farms in Devon, Wales and Gloucestershire, open to inner city school children who come to stay and work with the animals.
In 1999 this work was publicly recognised when he and his wife were awarded an MBE for services to youth. He is also a father and grandfather, so children have always played a large part in his life. Every year he and his family spend time in the Scilly Isles, the setting for three of his books.
Author Links