Harry and the Noise in the Night by Jo Neil – Book Review
Harry and the Noise in the Night by Jo Neil – Book Review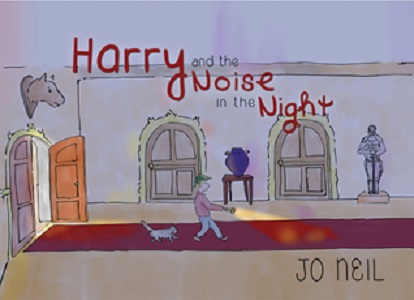 Harry and the Noise in the Night
Author – Jo Neil
Publisher – Austin Macauley
Pages – 26
Release Date – 31st May 2017
ISBN-13 – 978-1786933157
Format – ebook, paperback, hardcover
Reviewer – Stacey
I received a free copy of this book
Post Contains Affiliate Links

Harry is 6 years old and tucked up warm and snug in his bed. Suddenly there is a very loud noise on the stairs! What can it be? Should he be afraid? Read the book and explore with Harry to find out what it is.

Harry and the Noise in the Night, is a short children's rhyming book featuring a 6 year old little boy who hears a creaking sound in the night. His bedroom door then opens, and closes again. Harry is scared, but in the morning he decides that he needs to find out what, or who was making the noise.
Setting off on his quest, he searches the house from top to bottom, but doesn't find anything. Then he has an idea, what about the cupboard under the stairs?
For all those children that have a fear of the dark, and the creaking noises that are often heard during the night, this book would be perfect for them to read.
At the start Harry is afraid, but when he finds out what is making all the noise and creeping around in the dark, he is very surprised, and relieved to know it wasn't anything to be frightened of.
The book is exceptionally well illustrated, and the images perfectly depict what is happening throughout. It's a lovely short read, with an added twist, that I doubt you will be able to guess!
Not only is Harry and the Noise in the Night a fun children's story, it would also great for helping those children that are scared of the dark to feel more at ease.
Book reviewed by Stacey
Purchase Links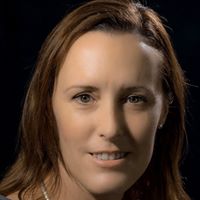 This is the first children's book by Jo Neil to be published. Jo worked in the insurance industry for almost twenty years before retiring to become a full-time student, studying a Diploma of Legal Services.
Jo has also been using the time to write more children's stories.
Author Links