Heaven's Silhouette by Melissa Lynn Herold – Promo & Trailer
Heaven's Silhouette by Melissa Lynn Herold – Promo Post & Trailer
Sponsored Post. Today we welcome author Melissa Lynn Herold with the Promotional Post for her upcoming new book 'Heaven's Silhouette', which will be released on 17th September 2019. Keeping scrolling down to watch the official trailer.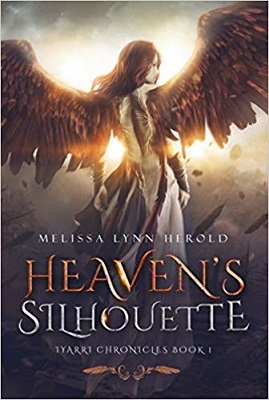 Heaven's Silhouette


The Iyarri Chronicles Book One
Author – Melissa Lynn Herold
Publisher – Wise Ink
Pages – 400
Release Date – 17th September 2019
ISBN 13 – 978-1634892643
Format – ebook, hardcover

When I was little, other children called me a monster. A painting proved them right.
A lifetime of cruel taunts and heartbreak has taught Aurelia to hide, to not get too close to anyone. A painter and gallery docent, her only solace is in the art that can't stare back. When a new piece arrives, depicting an angelic figure who shares the physical features she's always thought of as monstrous, Aurelia searches for the artist, determined to get the answers her mother has long refused to provide.
But she isn't the only one searching. There are others who want the artist–and the truth–silenced. Aurelia is attacked by figures from the painting, fierce warriors with wings and sharpened blades. Shaken and bloody, she manages to escape with her life but finds herself hunted by the Iyarri, who are anything but angels. As she comes to terms with her connection to them, Aurelia is drawn deeper into the heart of a millennia-old struggle. If she's not careful, the consequences will tear her body, her heart, and the Iyarri in two.

---
Trailer for Heaven's Silhouette by Melissa Lynn Herold
---
Pre-Order online from:
---
About the Author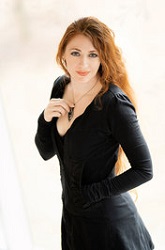 Melissa Lynn Herold is artistically-talented, scientifically-minded, and magically-fascinated, something that manifests in both her fiction and nonfiction. An herbal alchemist, Melissa owns and runs NightBloomingwhere she blends up herbs and oils that grow real-life fairytale hair and has published two nonfiction books, Rehabilitating Damaged Hair Naturally and Coloring Hair Naturally with Henna & Other Herbs.
Melissa's debut into published fiction is the darkly immersive Heaven's Silhouette, her debut novel and the first book in the Iyarri Chronicles (September 17, 2019).
She lives with her husband in a sweeping river valley with their mutinous cats and garden dotted with honeybees.





---
Share your thoughts in the comment section below!
---
*This is a sponsored post.