The Cracklock Saga by C A Deegan – Promo Post
The Cracklock Saga by C A Deegan – Promo Post
AD. Today we welcome author C A Deegan to Whispering Stories with his Promotional Post for his new series 'The Cracklock Saga' which currently includes two books (one out now, one released this month), there will be more to follow too. Books are available in ebook and paperback. Plus, FREE with Kindle Unlimited.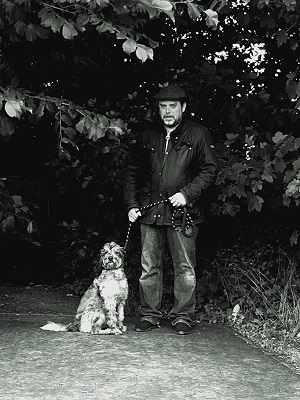 C A Deegan lives in the East Midlands, right in the centre of the UK, and when he's not writing or working, he's with the family or walking the dog in the local woodlands seeking those ever-elusive Fae. Or sitting, pint in hand with the good friends he grew up with. Some of them are hidden in the books themselves; quite a few characters are based on the people he knows and loves.
"The Cracklock Saga" series of books came about from reading some pretty awful fairy books to his daughter over the years – she's in her teens now and has now (with more than a little relief, C A Deegan says!) left those behind. But he always wondered what would happen if someone didn't like fairies, what they would do about it, and could anybody stop them? This idea grew, and the Cracklocks were born. C A Deegan liked the idea of people who hated the Fae and everything they stood for. And who knew just how wicked those people were? He certainly didn't until Anastasia and Agatha got their claws in!
The Cracklock Saga is the first series, and C A Deegan has huge plans for it. The shadowy Tobias is begging for his tale to be told, and this will be forthcoming. Plus, what about Fermerillion, Dorcas and the rest of the good guys – where did they come from? And what really happened between Elsie and Malchiah all those years ago? Whilst he thinks he knows, they all have a habit of surprising him whilst he's scribbling. More than you will ever know.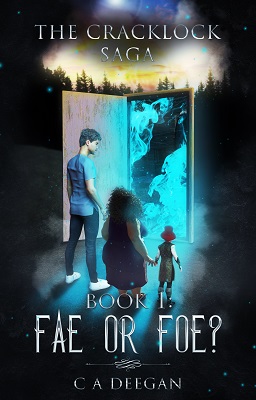 Fae or Foe?
Book One
Author – C A Deegan
Publisher – Nielsen
Pages – 359
Released – 14th September 2021
ISBN-13 – 978-1739908102
Format – ebook, paperback


No one would want to kill a Faery, surely?
Jack Crackley wouldn't; teenagers don't believe in such things. There are plenty of other things to worry about; his mum, jobs, school, the local bullies, not to mention some weird disease that's affecting young children the world over.
However, things are never as they seem. Little eyes watch out for him whilst bigger ones seek him for their own ends. There's a hidden world out there, and its inhabitants are in serious danger. Jack is going to have to get to the bottom of it all before it's too late. And that's a tall order when you have no idea who you really are…
A fantasy adventure like no other, where worlds collide and the monsters are not only from make believe. Things are going to get complicated. It's a good job our brownie knows how to throw a punch.
Purchase online from:
---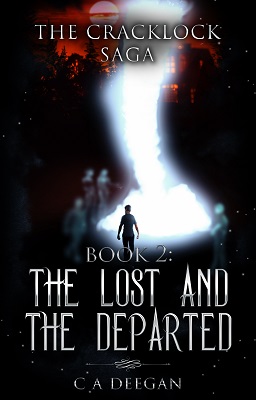 The Lost and Departed
Book Two
Author – C A Deegan
Released – October 2021
Format – ebook, paperback
There are other places, other realms, and they are wonderful. But not for much longer if the Cracklocks have their way.
Jack's world has changed beyond all comprehension. He has Faery friends, his dad's whereabouts are a mystery, and his estranged family want him in their custody. And then there's the mysterious tube, the one with the blue eyes that talks in your head.
The Cracklocks will destroy everything. That is a definite if their terrible plans come to fruition. Jack and his friends have to stop them. And that is going to be more difficult than they would ever believe…
Book 2 will be released at the end of October 2021
---
What Reviewers' are Saying
'Captivating read that kept you gripped from the start.' – 5 Stars
'Well-written, true to life characters and a very, very enjoyable read!' – 5 Stars
'I absolutely loved reading this book. Believable, likeable characters and beautifully written.' – 5 Stars
---
Author Links






---
Share your thoughts on The Cracklock Saga below!
---
*This is a sponsored post
Like us on Facebook – Tweet us on Twitter – Pin us on Pinterest