Noah's Gold by Frank Cottrell-Boyce – Book Review
Noah's Gold by Frank Cottrell-Boyce – Book Review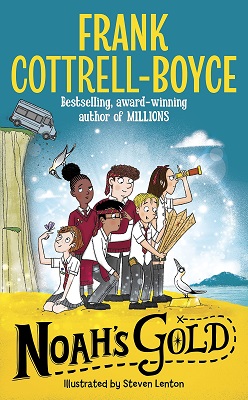 Noah's Gold
Author – Frank Cottrell-Boyce
Illustrator – Steven Lenton
Publisher – Macmillan Children's Books
Pages – 304
Released – 13th May 2021
ISBN-13 – 978-1529048261
Format – ebook, paperback, hardcover, audio
Rating – 5 Stars
I received a free copy of this book.
This post contains affiliate links.


Synopsis
Being the smallest doesn't stop you having the biggest ideas.
Eleven-year old Noah sneaks along on his big sister's geography field trip. Everything goes wrong! Six kids are marooned on an uninhabited island. Their teacher has vanished. They're hungry. Their phones don't work and Noah has broken the internet. There's no way of contacting home . . . Disaster!
Until Noah discovers a treasure map and the gang goes in search of gold.
Eleven-year-old Noah shouldn't have even been on the school minibus, the one in which the teacher entered the wrong details into the SatNav and now he and the five other students, including his sister, who won't admit she knows him, are stranded on a deserted island. The minibus is dead after falling off a cliff, with their packed lunches, and their teacher has gone missing after trying to get help.
Maybe it was fate that Noah became trapped in the bus, as he just might be the only one with reasonable ideas. Although according to his parents he is also the one who has broken the internet, which is no longer working and they refuse to allow him home until he fixes it.
How is Noah communicating with his parents when technology doesn't work and the kids are stuck on an island in the middle of the sea – Letters of course!!
Noah's Gold is a hilarious story of one young boy who has become trapped on an island with a group of students who are not prepared for being stranded with no food, water, heat, etc. Good job Noah is there.
Told in letters that are mainly written by Noah to his parents in which he shares all about what the children have been up to over the course of five days (and nights), which includes foiling a robbery. The book will have children giggling out loud.
It is filled with adventure and characters that are very believable, especially when you realise how much they relied on technology to get by and didn't know what some natural items were as they didn't have labels on them. The banter they have is exactly as I would expect a group of year nines to talk.
This is a fun book that engages the reader, has amazing illustrations throughout, including a map – who doesn't love a map in a book!! and has a very creative plot that is enjoyable the whole way through.
Purchase Online From:
---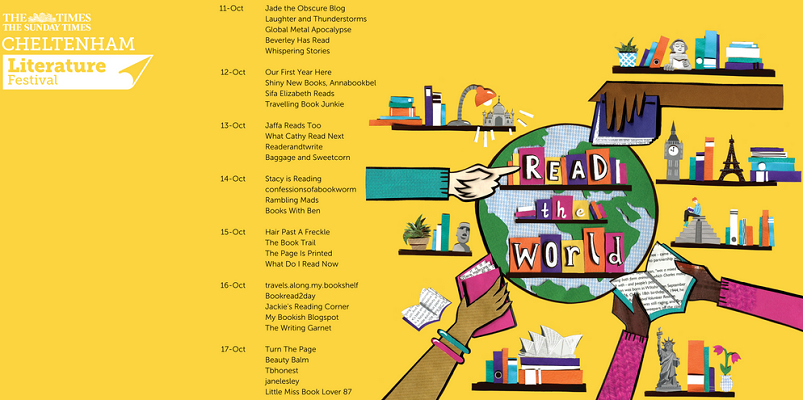 ---
Cheltenham Literature Festival
The Times and The Sunday Times Cheltenham Literature Festival is currently running. The Festival started on the 8th October and runs until the 17 October 2021. They welcoming the world's greatest writers and thinkers in their all day events.
Find out more via the website – www.cheltenhamfestivals.com/literature
Author Frank Cottrell-Boyce is taking part in the Cheltenham Festivals' Reading Teachers = Reading Pupils (RTRP) programme which has been running for six years, reaching 15,500 pupils across the country through a network of teachers' reading groups.
This years conference takes place on Tuesday 12 October 2021 9.00am – 4.30pm. You can find out more via the website – www.cheltenhamfestivals.com/education/take-part/reading-teachers-reading-pupils/conference
---
What did you think of 'Noah's Gold'? Share your thoughts in the comment section below!
---
The above links are affiliate links. I receive a very small percentage from each item you purchase via these links, which is at no extra cost to you. If you are thinking about purchasing the book, please think about using one of the links. All money received goes back into the blog and helps to keep it running. Thank you.
Like us on Facebook – Tweet us on Twitter – Pin us on Pinterest – Join us on Instagram