Rock 'n' Roll Heretic by Sikivu Hutchinson – Book Promo
Rock 'n' Roll Heretic by Sikivu Hutchinson – Book Promo
Sponsored Post – Today we welcome author Sikivu Hutchinson with her Promotional Post for her upcoming new release 'Rock 'n' Roll Heretic: The Life and Times of Rory Tharpe', which will be released on 9th April 2021.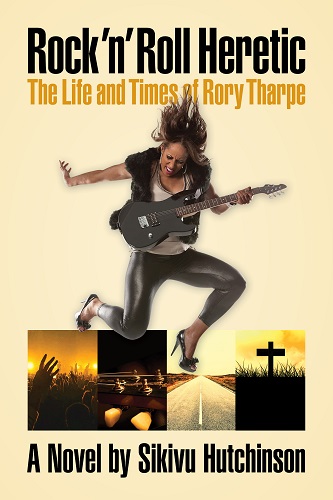 Rock 'n' Roll Heretic: The Life and Times of Rory Tharpe
Author – Sikivu Hutchinson
Publisher – Infidel Books
Pages – 420
Release Date – 9th April 2021
ISBN 13 – 978-0578852362
Format – ebook

"Those white boys on the major labels would never give an inch to a Negro woman playing race music."
It's the late 1970s, and ex-Pentecostal Black female electric guitarist Rory Tharpe navigates the cutthroat world of corporate rock, dive bars, dusk-to-dawn recording sessions, and shady contracts as she travels the nation in a dilapidated tour bus with her bickering, boozing all-male band.
Much-imitated and little-credited, Rory is in a late career tailspin when she goes on tour with international superstar Jude Justis, a white woman blues-rock singer who has built a turbulent mega-platinum career out of stealing from Black musicians. Broke and frustrated by the racism, sexism, and ageism of the rock boys' club, Rory warily joins forces with Jude. She then takes a detour through the painful past she shares with childhood nemesis Divinity Mason Mulvaney, a maverick pastor at the helm of the mega church enterprise Revivals, Inc.
A homage to pioneering guitarist Rosetta Tharpe, Rock 'n' Roll Heretic is a bracing look at the power politics, heartbreak, and hypocrisy confronting a queer Black woman visionary at the intersection of music and commerce, faith and heresy, in a segregated music industry that eats its Black artists.
What reviewers' are saying:
"If you love fearless, bold, unapologetic strong leads, then Rock 'n' Roll Heretic is for you. Paying homage to the great trailblazer Sister Rosetta Tharpe, this book is filled with twists and turns that will leave you rethinking rock music as you know it. Sikivu has created a masterpiece that will challenge history and entertain readers for years." – Malina Moye, electric guitarist, international recording artist, and co-founder of the Drive Hope Foundation.
"I really enjoyed this book with its ups and downs, excellent settings, warmth and humour. Definitely recommended!" – B R Maycock, Author
"Rock 'n' Roll Heretic is a powerful, unflinching, unforgettable, wild ride journey into the struggles a vigorous Black queer woman artist endures to survive in an industry that does not
want her there. Every daunting step Rory takes towards her rock ambitions leads her further back to a haunting childhood and Pentecostal past. On the edge of defeat, her trusty guitar is the armor that guards her sanity, allowing her to break through the "isms" that threaten to overshadow her contributions to Rock 'n' Roll." – Samantha "Ghetto SongBird" Hollins, Rock 'n' Roll singer-songwriter-guitarist

---
Youtube Trailer
---
Purchase Online From:
---
Share your thoughts on Sikivu Hutchinson new book, 'Rock 'n' Roll Heretic: The Life and Times of Rory Tharpe' in the comment section below!
This is a sponsored post. Cover design by Alan Bell
---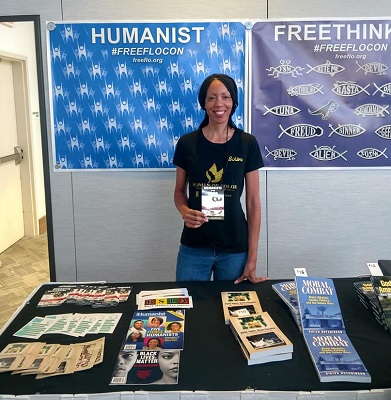 Like us on Facebook – Tweet us on Twitter – Pin us on Pinterest