Hit and Run by John Herrick – Book Review
Hit and Run by John Herrick – Book Review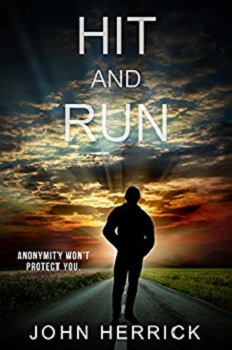 Hit and Run
Author – John Herrick
Publisher – Segue Blue
Pages – 77
Released – 29th December 2016
Format – ebook
Reviewer – Kerstin
Rating – 4 Stars
I received a free copy of this book
Post contains affiliate links.
Anonymity won't protect you.
On his way home from a much-needed respite in the Colorado Rockies, Gunnar Wakeman loses control of his car and dents a vehicle on the side of the road. When he sees no witnesses—and discovers a dead body inside the abandoned car—Gunnar flees the scene.
But the owner sees the incident. And records his license plate number.
Soon Gunnar finds himself stalked by a John Doe with an insatiable appetite for revenge. Jolted into a realm of paranoia, Gunnar must outmaneuver his enemy and engage in another hit-and-run—where the stakes have escalated and a wrong turn could prove lethal.

Gunnar is a research biologist at the University of Nevada and searching for a cure for cancer. One evening, on his way home from his vacation at his Dad's family's cabin in the Colorado Mountains he takes a new route, a shortcut.  He finds himself in unknown territory and the combination of exhaustion, twilight and fog makes the drive far worse. The worst is just going to happen: he collides with a vehicle on the side of the road.
The car looks abandoned and to make bad things worse, Gunnar finds a dead body inside the car. Since nobody is around who could have witnessed the accident, Gunnar drives away.
Unfortunately, there has been a witness who's only purpose from this point on is revenge on Gunnar.
I have already read two novels of John Herrick – A Beautiful Mess and Between These Walls – and as expected: He didn't disappoint me with this short novel. Like the other two novels it is written very well. The plot is convincing and entertaining. Although, I have to admit it didn't touch me like the other two books I have already read.
Nevertheless, with John Herrick you are guaranteed to get an entertaining and enthralling story. You can't help but like the characters the author creates and I think you can sometimes even identify yourself with some of them too. If you are searching for a good read for your vacation or even a longer train ride – this book is for you.
Reviewed by Kerstin
---
Purchase online from:
---
About the Author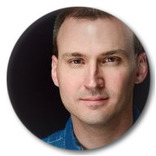 When he decided to become a novelist, John Herrick did not expect to invest the next twenty years in what would seem a grueling, disconnected process.
A native of St. Louis, Herrick fell in love with writing fiction at eight years old, and by age eleven, his goal shifted from short stories to novels—and turning a hobby into a career.
Challenged with a constant flow of fresh ideas and lack of patience to complete such long-term projects, he merged the written word with another love: music. Herrick spent fifteen years developing his songwriting and lent several songs to benefit recordings by nonprofit entities.





---