The House on Sunset Lake by Tasmina Perry – Book Review
The House on Sunset Lake by Tasmina Perry – Book Review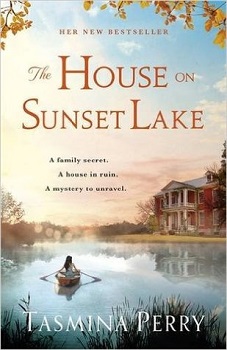 The House on Sunset Lake
Author – Tasmina Perry
Publisher – Headline Review
Pages – 400
Release Date – 25th August 2016
ISBN-13 – 978-1472208453
Format – ebook, paperback, hardcover, audio
Reviewer – Jodie
I received a free copy of this book
Post Contains affiliate links

Casa D'Or, the mysterious plantation house on Sunset Lake, has been in the Wyatt family for over fifty years. Jennifer Wyatt returns there from university full of hope, as summer by the lake stretches ahead of her. Yet by the time it is over her heart will be broken, her family in tatters, her dreams long gone.
Twenty years later, Casa D'Or stands neglected, a victim of tragic events. Jennifer has closed the door on her past. Then Jim, the man she met and fell in love with that magical summer, comes back into her life, with a plan to return Casa D'Or to its former glory. Their reunion will stir up old ghosts for both of them, and reveal the dark secrets the house still holds close.

Set in Savannah, in America's deep south, Casa D'Or is a stunning lakeside mansion owned by the affluent Wyatt family; David, his wife Sylvia and their daughter, Jennifer. Jennifer's future appears to have been set out for her with a planned engagement to Connor Gilbert, her childhood sweetheart. Bryn Johnson and his family arrive from England to rent out the Lake House. Jennifer finds herself drawn to Bryn's son, Jim.
As their friendship deepens, they fall in love, and make plans to leave together. Tragedy then occurs, and what follows is a set of events that change the course of both of their lives. Questions get left unanswered, and things aren't at all what they seem.
The story starts in the present day where we get introduced to Jim Johnson, who is now in his forties. Working for an international hotel group, Jim once again comes across Casa D'Or. His boss decides to buy it and turn it into a hotel. Jim soon comes face to face with Jennifer who agrees to sell it. As they become reacquainted we learn more about the events leading up to their separation twenty years prior.
Wow. Wow. And wow. I'd read Tasmina Perry's previous book, The Last Kiss Goodbye, and it was worthy of five stars. This book had a lot to live up to. It didn't disappoint.
I've never been a fan of books that go between past and present. I often get confused as I don't always know where I am. Here, it is accomplished with finesse. The year is printed at the beginning of each chapter and when a date change occurs, you know exactly where you are. The time changes work well within the story. You see how things started all those years ago, and you also know what's happening in the present day. You don't know what has happened in-between or what will happen going forward. As you read on, all the pieces come together and everything becomes clearer.
The story broke my heart in places. Quite a few of the characters weren't all they at first seemed. As the story unravels, more gets discovered about them and how their past actions changed the lives of those around them. The behaviour of some characters shocked me to the core. I was taken completely by surprise.
At first I couldn't warm to Jennifer, which for a main character is unusual. I was unable to put my finger on it. As the story progressed, I felt more empathy with her. I learned about what Jennifer had been through and why she became the person that she did. Yet, there was another character who I found rather likeable, but when the truth gets revealed, turned out to be abhorrent.
There were many twists throughout the story. I didn't see a single one of them coming. I found myself gasping out loud at one in particular which came near the end. It was a brilliant twist, and yet so disturbing and shocking when it twisted yet again. Tasmina Perry is a pure genius.
The House on Sunset Lake is one of those stories that could get made into a feature length film for television or the big screen. I wouldn't be surprised if this happens in the future. It would be perfect so long as the screenplay stays true to the book.
I highly recommend reading this amazing story. It will keep you hooked throughout and you won't be able to put it down. Prepare to be immersed, shocked, and blown away. I certainly was.
Book Reviewed by Jodie
Purchase Links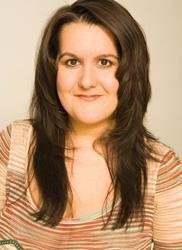 Tasmina Perry is the internationally bestselling author of ten novels including The Proposal, Kiss Heaven Goodbye and Private Lives.
Her books have been translated into seventeen languages and sold over two million copies worldwide. She is a former lawyer turned journalist and was editing the UK edition of In Style magazine when her debut novel Daddy's Girls went into the Top Ten and became one of the biggest selling debuts of the year.
She lives in London with her husband, son and too many shoes.
Author Links
www.tasminaperry.com
@tasminaperry
Facebook
Instagram
Pinterest
Goodreads