How a Fractured Cornish Community Gave Birth to a Debut Novel by Nicola K Smith – Guest Post
How a Fractured Cornish Community Gave Birth to a Debut Novel by Nicola K Smith – Guest Post
Today on the blog we welcome author Nicola K Smith, with her guest post 'How a Fractured Cornish Community Gave Birth to a Debut Novel' as part of the blog tour for her new book 'A Degree of Uncertainty' which was released on 29th November 2019. Includes Giveaway at the bottom of the page. This post contains affiliate links.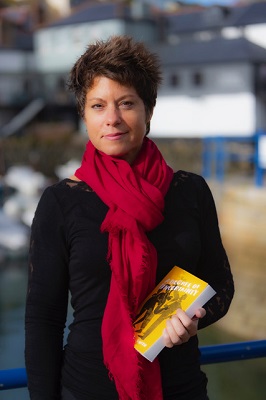 Nicola K Smith is a freelance journalist contributing to a number of titles including the The Times, Guardian.co.uk, BBC.co.uk, BBC Countryfile and Sainsbury's Magazine. She lives in Falmouth, Cornwall, a town which inspired A Degree of Uncertainty, although it is set in the fictional Cornish town of Poltowan.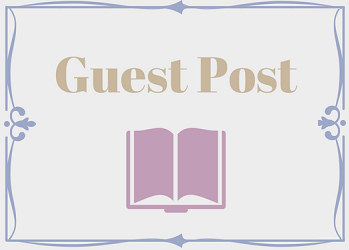 How a Fractured Cornish Community Gave Birth to a Debut Novel
As a journalist and aspiring novelist it made sense for me to set my debut novel in Cornwall, my adopted home county, yet it is something of a departure from the windblown cliff tops, expansive beaches and fishing villages depicted in much of the literature set in the county.
I live in Falmouth, on Cornwall's south coast, which has seen much change over the last 15 years or so, as its art college has evolved into a university, and its on-campus student population now tops over 5000 students. In a town of some 22,000 people that is a huge shift in dynamic.
People living in Cornwall are very proud of where they come from, and within the county there is also a fierce and palpable sense of community in each town, village and hamlet. Falmouth is no different, but as the university has grown, giving rise to a transient student population, it has caused some unrest.
In short, it has divided the community.
On one hand the burgeoning university has created jobs, boosted the economy, and helped to put Falmouth on the map. On the other, it has encouraged landlords to buy up houses, decimating micro-communities that have built up over generations, and pitching carousing youngsters next door to families and professionals — not a complementary mix.
It is an unfolding story that offers unbridled dramatic potential. I didn't have to look far for inspiration for A Degree of Uncertainty – it knocked on my door demanding to be written!
First and foremost I am intrigued by people — by what makes us tick, what motivates us to do or feel certain things, and by how we are all flawed in different ways. The small town politics of Falmouth provides a perfect framework from which to explore the human condition, with particularly attention to how we react when we feel threatened; when our local community — and the sense of security it offers — is imperiled.
As a result, the fictional Poltowan University was born. It is situated further west than Falmouth, nearer Penzance, but it is in a town of comparable size, facing similar issues. The invented Vice Chancellor, ruthless Dawn Goldberg, is hell bent on expanding the university further, and while she is a brilliant academic and a highly capable professional, she has her own failings, not least her lack of empathy with others.
Her adversary is Harry Manchester, a successful local businessman who is born and bred in Poltowan. He takes it upon himself to save the community from further disruption and prevent what is widely perceived as ruin. The two are set on a collision course. Both have a lot to lose, and there is a fair amount of fallout along the way…
Yet as readers will discover, both protagonists also have their weaknesses. As their stories unfold, we realise that Dawn has her reasons for being such a ferocious go-getter, her childhood experiences giving colour and reason to the adult she has become.
For Harry, he is playing a dangerous game, putting the community before his hard won business, and risking alienating many of his peers, egged on by others and seduced by the idea of playing the hero. Yet arguably his biggest challenge is his failed marriage, with which he can't quite reconcile himself, even with a younger girlfriend in tow. His estranged wife, Sylvia — who is grappling with unrelenting depression — is still very much on his mind.
Like many books before it, A Degree of Uncertainty showcases some of Cornwall's most attractive assets, and it provides an idyllic backdrop for fictional Poltowan, perched on the hill near the sea in the far west of the county.
Yet this is really a story about people; about love, pride, ambition and betrayal, probing the slightly dark underbelly of this beautiful county, yet hopefully raising a few smiles too.
---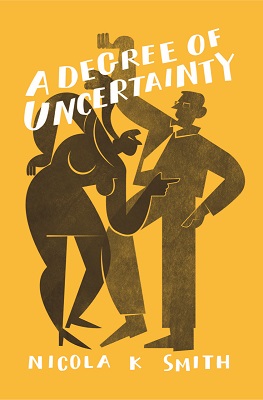 A Degree of Uncertainty
Author – Nicola K Smith
Publisher – Compass-Publishing
Pages – 336
Release Date – 29th November 2019
ISBN 13 – 978-1912009411
Format – ebook, paperback

A Cornish town is slowly fracturing under the weight of its growing university…
Prominent businessman, Harry Manchester will not stand by and see his beloved hometown turned into a student ghetto — and many residents and students are relying on him.
But Harry's stance sets him on a collision course with Dawn Goldberg, formidable Vice Chancellor of Poltowan University, who is set on doubling its size and cementing her career legacy.
As Harry's marriage falls apart, his business comes under threat, and fellow traders accuse him of halting progress, Dawn is battling her own demons, not least the need to live up to her late father's expectations and erase the memory of his tragic death.
There can only be one victor in this battle for the soul of a close-knit community…
Purchase online from:
---
You can find out more about Nicola K Smith by visiting the website/social media sites below.
www.nicolaksmith.com
Facebook
Instagram
---
Share your thoughts on A Degree of Uncertainty in the comment section below!
---
The above links are affiliate links. I receive a very small percentage from each item you purchase via these link, which is at no extra cost to you. If you are thinking about purchasing the book, please think about using one of the links. All money received goes back into the blog and helps to keep it running. Thank you.