Icy Silence by Sandra Nikolai – Book Review
Icy Silence by Sandra Nikolai – Book Review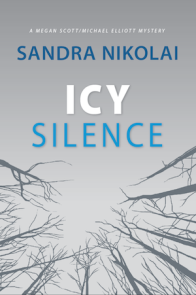 Icy Silence
A Megan Scott/Michael Elliott Mystery Book Three
Author – Sandra Nikolai
Publisher – Vemcort Publishing
Pages – 270
Release Date – 25th September 2015
Format – ebook, paperback
Reviewer – Stacey
I received a free copy of this book
Post Contains Affiliate Links

When ghostwriter Megan Scott and investigative reporter Michael Elliott agree to speak at an exclusive boarding school, the undisclosed deaths of two students overshadow their agenda.
Fear mounts as a powerful ice storm cuts them off from the rest of the world—harboring a potential murderer in their midst. Without access to outside help, Megan and Michael are forced to rely on their wits.
Desperate measures drive them beneath the protective façade of the elite high school in a frantic search for a coldblooded killer. What they discover are secrets more terrifying than anyone could ever expect.

When Michael is invited by his old journalist colleague Dave to give a talk at the prestigious fee paying school where he teaches, Michael agrees and takes along his girlfriend, ghost writer Megan.
On arrival, there seems to be some police activity and the couple are informed that two of the students, Natalie and Andrew, have been found dead in what looks like a murder suicide.
When Dave is taken to the local police station for questioning in relation to the students' deaths, he asks for the pairs help in proving his innocence and discovering just what really happened to the students.
Icy Silence is a murder mystery novel set in the grounds of a boarder school. The rules and guidelines for all the students and staff are extremely strict, and any problems within the school are dealt with by the head of the school, as too much bad publicity may lose them money from some of their biggest investors.
The book is told from Megan's perspective as she and Michael try to uncover a web of lies and secrets surrounding the students deaths, and the subsequent problems that arise during their stay at the school. Their investigation is hampered when one of the worse ice storms to hit the area arrives, bringing down power lines and cutting the school off from the rest of town.
There are a lot of characters in the book with Megan and Michael at the forefront at all times. Megan I found a bit irksome at the beginning, though she did grow on me in the end. She turned out to be a force to be reckoned with, and could certainly hold her own and didn't let fear take over. Michael however, I found to be a little annoying all the way through, especially when he was always wanting to put himself in harms way just to get a story.
The book started off quite slowly and I was eager for the action to kick in. After a few chapters of the couple mainly just having conversations with staff, students and between themselves, checking on various leads, the book finally got down to some action, although sometimes the action seemed a bit far-fetched for my liking.
The book for me was a tale of two halves, and I wanted the action to kick off sooner, but when it did, the book became very enjoyable.
Icy Silence is an interesting read, with a little bit of Shakespeare thrown in for good measure.
Book Reviewed by Stacey
Purchase Links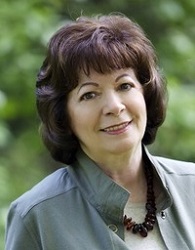 Raised in Montreal, Québec, Sandra graduated from McGill University. As a young girl, she became a fan of the Nancy Drew mystery series and was determined to write her own stories one day. Her career choices didn't exactly lead her along the "yellow brick road" to writing mystery novels—though working in a bank and experiencing armed robberies did ingrain terrifying memories worthy of a tale or two!
In 2002, Sandra won an Honorable Mention in Canadian Writer's Journal short fiction competition and has since published a string of short stories. False Impressions and Fatal Whispers are the first two novels in a mystery series featuring ghostwriter Megan Scott and investigative reporter Michael Elliott. Timely Escape is a short story standalone that provides a thrilling glimpse into Icy Silence, the third novel in the series. The fourth novel is in the works.
Author Links