Interview with Author Bryan Blears
Bryan Blears
I am thrilled to have interviewed author Bryan Blears, who shared with us details of his writing life, his book 'I Will Follow You', which was released on 5th August 2023, and answered a few fun questions. This post contains affiliate links.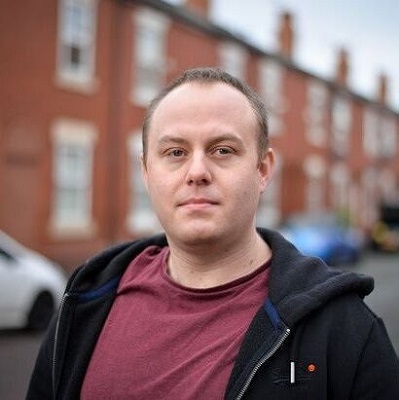 Bryan Blears is the author of two novels, has several published short stories and has contributed to the Huffington Post, the New Statesman and the Philosophical Society of England, among others. Inspired by the likes of George Orwell, Sylvia Plath and Stephen King, he uses the lens of fiction to examine socially important topics such as homelessness, influencer culture, and domestic abuse. His debut novel, 'These Walls Were Never Really There', has been described by critics as an 'immersive and moving true story' and 'a fantastic talent, and a potential prize winner in the making'.
An NHS worker by day, Bryan has a daughter, Dakota, and lives with his girlfriend, Lauren. He has several more books in the works, just as soon as he can get the time to write them.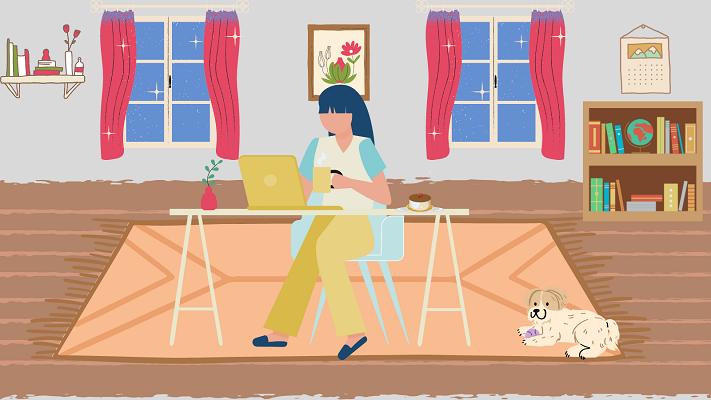 1) Where did the inspiration for your book come from?
The story of I Will Follow You came from a few things, I suppose. The main one was an increasing trend of stories in the news about social media influencers getting into trouble. There was one story in particular I remember, where an influencer had murdered her boyfriend in Florida, and this was before Andrew Tate exploded in the news, but even several years ago there was a trend emerging where social media influencers were being prosecuted for committing heinous crimes.
I think that part of the reason, which is one of the themes of my novel, is that social media influencers live in a world where they can do whatever they want, where there are no consequences for acting unethically. We live in a culture which says it's okay to be incredibly narcissistic as long as you look good doing it. And I wanted to challenge some of that, to write something which said, 'look, these people we're creating are really dangerous, sociopathic people'. And sometimes, that behaviour can and does spill over into murder, but it's also the cause of a lot of other problems in society right now.
2) How did you plan out the plot?
When I started IWFY, all I had was an opening scene – a young woman, Rebecca, falling to her death from a luxurious London skyscraper owned by millionaire influencer Elliot Gardner. I knew that I wanted this to be the focal point of the story, and the events leading up to that death are explored by the main character, Poppy, who is the ex-girlfriend of Elliot, as she faces her past and eventually becomes involved in Elliot's trial. I also knew, or at least had a feeling, that the novel would take place across two timelines: the first being the retelling of Elliot and Poppy's relationship, and the second being the events which occurred between Elliot and Rebecca and the murder trial itself. Elliot is a rich, charismatic character, and I knew that the fundamental question of the book: will Elliot get away with it? would be the ultimate focus as all of the events (and memories) come to their climax.
My technique was to jump straight into the past, with Poppy first meeting Elliot, and to intersperse that with chapters leading to Elliot's trial. It was certainly challenging writing something set across two timelines like this. There were a few chapters which didn't make the cut and a lot of swapping and changing to get things to flow properly. I would say on the whole though, I'm more of a 'pantser' and I like the ideas to flow from what I'm writing rather than having a rigid plan on paper.
3) When did you choose the title for your book?
Pretty early on. I had the idea of being followed quite early in the writing process; Poppy, as a victim of trauma, feels like she's being followed by Elliot everywhere she goes, and subsequently, she will go on to become re-involved in Elliot's life as the book develops. So there's a bit of a double meaning there. I also took a bit of anti-advice about relationships into account. So if you ever read about couple's counselling, they will advise people to not use the words 'you' and 'I' because they're very personal and aggressive. With my book title, ironically, that's exactly what I wanted to convey.
4) How did you come up with the names for your characters?
Elliot Gardner was the first name I knew for sure. Elliot's cocky and yet charming, so I wanted something which was equally likeable and unlikeable. I wanted Poppy to be relatable and her normality, in contrast with Elliot's privilege and wealth, is a key part of her character development. Poppy's second name is Taylor; that's just because I'm a huge secret Swifty, please don't tell!
5) Can you give us a hint to any sections that you removed?
I remember a scene where Elliot and Poppy are watching the ballet and Elliot is explaining the story to her. It wasn't doing enough to advance the plot, so that had to go. And there were various parts of Elliot and Poppy's relationship which I had to condense down – lots of it was about them going around spending lots of Elliot's money. So what you will read now is a much tighter edit with less of the opulence, and more of a focus on how Elliot treats Poppy and how things deteriorate between them.
6) What made you choose this genre?
IWFY is essentially about two things: about how the legal system treats privileged, wealthy people like Elliot Gardner, and about what it's like to be in a relationship with a controlling, narcissistic influencer. It became a natural mix, therefore, of the procedural crime drama and a domestic thriller; there's hopefully enough in the book for fans of both of those genres.
7) How long did it take you to complete your book?
I'm a slow writer, so people might be surprised to hear it took me almost a year of writing and editing to then looking at publishing. I'd say there were maybe 7 or 8 drafts. Publishing was much quicker by comparison. That only took about four months once things were set into motion!
8) Can you describe your book in three words?
Fight for justice. That's an order, by the way.
9) What's the hardest part of being a writer?
Honestly, everything. The writing is hard. Finding time for it is always hard. Beating yourself up is probably the hardest thing. And then you start the process all over again. Why anybody would put themselves through this torture is beyond me.
Now, to start my next book…
10) Why should our readers pick your book up?
I Will Follow You has something important to say. I won't spoil anything, but by the end of the book, you'll have been with Poppy on this incredible journey of confronting her past and fighting to bring her ex to justice against the odds. Even as the author, this book has stuck with me long after I finished writing it. Plus, there's a lot worse books out there which you could waste your time reading instead. Like anything written by [spoiler alert – you know who I mean, don't you?].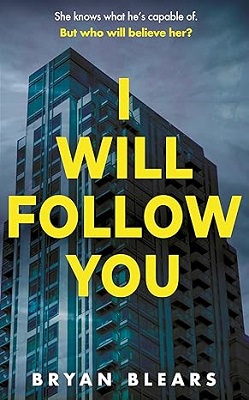 I Will Follow You
Author – Bryan Blears
Pages – 296
Release Date – 5th August 2023
ISBN 13 – 979-8394115172
Format – ebook, paperback
Synopsis
When a young woman falls to her death from a luxury London apartment, Poppy Taylor's world is turned upside down.
Because the prime suspect isn't just anyone: it's ex-boyfriend Elliot Gardner, the charming millionaire and social-media influencer who introduced her to a life of holiday villas, designer handbags, and first-class plane tickets.
But Poppy knows all about the real Elliot. The gas-lighting. The abuse. And she knows that he'll do anything to walk free.
To stop him, she'll have to confront her past – and the memories she's been running from – to relive it all; from first falling for Elliot's charming advances, to discovering his darker side, and the breakdown of a relationship which left her reputation and her life in pieces.
After all, men like Elliot always get away with it. Don't they?
Purchase Online From:
Fun Questions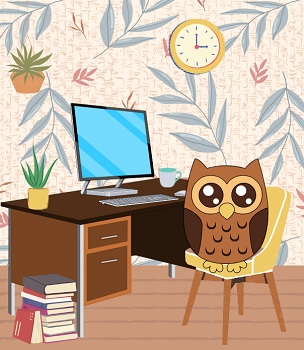 1) Do you have a writing buddy?
Only my demons.
2) Do you have any writing quirks?
I talk to myself. I find it helps me come up with ideas, or understand how characters speak (there's nothing like reading your lines aloud to discover how bad they are!). I just hope that nobody ever bugs my living room, because there'll be lots of embarrassing material there for sure!
Anywhere. At the park, on holiday, or at home – usually long after everyone else has gone to bed.
4) Your book has been made into a movie, you've been offered a cameo role, what will you be doing?
I think I'd be a bartender serving Elliot on one of his exuberant, lavish holidays. I'm sure he's an excellent tipper.
5) A talking owl has just finished reading your book, what's the first thing he says to you?
'My goodness, now I see that we are all bound into a form of capitalism based upon popularity and the brand of the individual, where people are made unequal not by how much money they have in the bank, but by how many followers or likes they have online. This has led to the creation of a two-tier society where the pretty and the popular rule over the plain and ordinary, while hard-working, decent people are sold the illusion that they too may become pretty and popular by following the example of the 'higher-ups'. However, just as the capitalist economy results in the consolidation of wealth at the very top, so too does this system create a society wherein most people are not deemed pretty or popular. This undoubtedly has resulted in a mental health crisis among young people as they undergo a constant and impossible struggle to be loved through the lens of social media popularity. Hoot hoot.'
---
Author links
Twitter
Goodreads
Website
---
A big thank you to Bryan Blears for sharing his writing life with us and for a wonderful interview.
The above links are affiliate links. I receive a very small percentage from each item you purchase via these link, which is at no extra cost to you. If you are thinking about purchasing the book, please think about using one of the links above. Thank you.