The Next Chapter with Laura Briggs
Laura Briggs
Today we welcome back author Laura Briggs to Whispering Stories Blog to catch up on what she has been doing since our interview with her back in September 2016 on 'The Writing Life of: Laura Briggs'. This post contains affiliate links.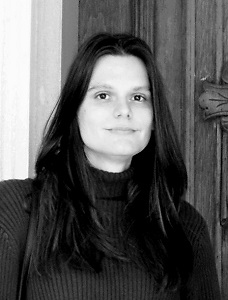 Laura Briggs is the author of several feel-good romance reads, including the Top 100 Amazon UK seller 'A Wedding in Cornwall'. She has a fondness for vintage style dresses (especially ones with polka dots), and reads everything from Jane Austen to modern day mysteries.
When she's not writing, she enjoys spending time with family and friends, caring for her pets, gardening, and seeing the occasional movie or play.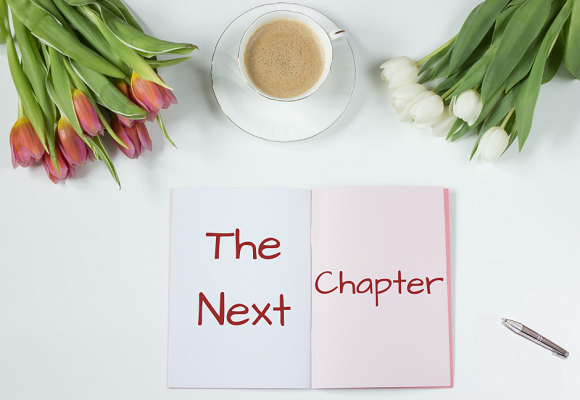 Welcome back to Whispering Stories Blog, lovely to be featuring you again. We last met you back in September 2016 when we spoke to you about your writing life and your latest book at the time 'A Wedding in Cornwall'. Since that date I believe you have written and published another 17 books.
1) How has life changed since we last met you?
Quite a bit, in some ways! I published 11 more novellas in my series 'A Wedding in Cornwall' before bidding goodbye to the adventures of event planner Julianne and her Poldark-esque true love, Matthew. I also wrote a trilogy of wedding-themed books for the lovely UK publisher Bookouture and had the excitement of knowing that several of my works were being turned into audiobooks.
2) Has your writing style changed since we last interviewed you?
Probably not! I'm still writing feel-good romances with colorful settings and lots of adventure in them. I've actually begun a new Cornish romance series about an aspiring author who finds inspiration working at a grand, historic hotel.
3) Have you allowed yourself to be influenced by your readers' opinions of your characters?
To some degree, I imagine so. But reader feedback has been very encouraging for the most part!
4) Have you found writing gets easier or harder the more books you write?
Hmmm. I think it depends on the book really. It's been quite fun working on my newest Cornish series, though, so it hasn't gotten harder at this point at least!
5) Is there a difference in the way you feel about your books the more you publish? As in do you still feel the same level of excitement?
As in do you still feel the same level of excitement? I do feel excitement for each one—and nervous and uncertain too! Waiting for the first few reviews to roll in is the hardest part for me.
6) If you could live within the pages of any of the books created by you, which would you choose?
That is such a hard question! I don't think I would want to live in any of them permanently, but I would love to visit the pages of my novella A Bake Off in Cornwall and sample all the elaborate baked goods, LOL!
Concerning your latest book: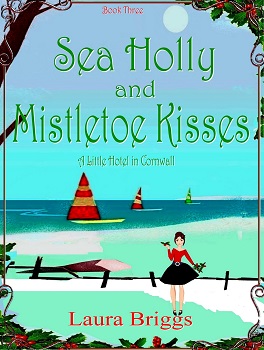 Sea Holly and Mistletoe Kisses


A Little Hotel in Cornwall Book Three
Author – Laura Briggs
Pages – 191
Release Date – 14th October 2019
Format – ebook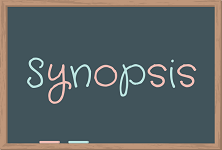 Christmas is coming to Port Hewer and the hotel Penmarrow, where Maisie is suffering a case of the holiday blues far from home this year — until Gavin, a young American businessman staying at the hotel through Christmas, talks her into joining him as his partner in the hotel's ice sculpting competition in a mutual pact to enjoy the holidays to the fullest.
Meanwhile, Maisie experiences the village Christmas season vicariously through Sidney, and continues writing her Poe-inspired story with only Sidney aware of her secret novel. She soon learns, however, that criticism and praise go hand in hand when he takes issue with her latest chapters, which puts pressure on their friendship, too.
But is that what's really the issue between them? Because handsome Gavin has more than ice sculpting in mind when it comes to Maisie's time, which comes as a surprise to no one who's seen them together. As Maisie faces this sudden romantic dilemma, she realizes what she wants most in her life … and faces a question of what her heart wants most, too.

7) How long did it take you to write this book?
I don't remember exactly how long, but being a novella of less than 200 pages, its first draft probably took anywhere from six to eight weeks. I put in long writing days and cover a lot of ground on some of those.
8) Can you tell us a little about your new book (not in the synopsis)?
The craft of ice sculpting with its amazing detail work seemed like the perfect festive activity for my heroine to tackle in a Christmas setting. It was just so fun describing the different sculptures and techniques—and hopefully the reader will agree that it adds a special festive touch.
9) Can you tell us anything you edited out of your book?
I don't think anything terribly notable got cut—I usually have a pretty organized outline and with a novella there's not as much room for changes generally.
10) Are you still going through the same publishing methods?
I've been both self-published and traditionally published throughout my career and find that I like both methods for different reasons.
11) Can you remember seeing your book for the first time in the bookstore, supermarket, online?
I imagine it must be very exciting to see your book in a brick and mortar store, but it hasn't been a part of my experience yet. But receiving my first set of Author Copies from a publisher last year was definitely a memorable experience for me.
12) What next for you in your writing career?
More books in my series 'A Little Hotel in Cornwall' are currently in the works. After that—who knows!
Reviewers' Questions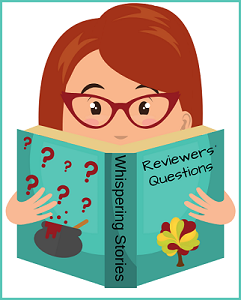 1) Question from Kerstin – Who is your favourite author?
It would be soooo hard to choose a favorite! But among the authors whose works I revisit over and over are Jane Austen and Agatha Christie.
2) Question from Tina – Did you always want to be a writer?
No, not really. But I didn't really learn to love reading until I was in my early teens, so the idea of writing came sometime after that.
3) Question from Julie – If you are returning to the same characters, has your relationship with them changed?
I love writing series and letting my characters have multiple adventures as a result. Usually, these books are written fairly close together so it doesn't feel unfamiliar to revisit that particular fictional world. If I were to return to an older series after a long absence, though, I imagine it would be somewhat challenging!
---
Author links




---
Share your thoughts on our interview with Laura Briggs in the comment section below!
---
The above links are affiliate links. I receive a very small percentage from each item you purchase via these link, which is at no extra cost to you. If you are thinking about purchasing the book, please think about using one of the links. All money received goes back into the blog and helps to keep it running. Thank you.