Interview with Author Decima Blake
Decima Blake
I am thrilled to have interviewed author Decima Blake, who shared with us details of her writing life, her book 'Hingston: Smoke and Mispers', which was released on 25th January 2022, and answered a few fun questions. This post contains affiliate links.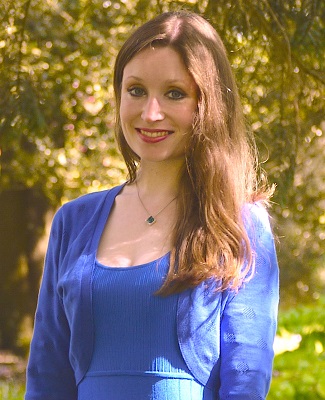 Decima Blake has a long-standing interest in child protection and his deeply passionate about child victims of crime.
Decima combines historical research, real-life police procedure, recognisable locations and a touch of spookiness to provide readers with an immersive experience as they join Hingston – a young, Chiswick-based detective sergeant – on his race to solve cases involving missing persons and murder. Hingston: Smoke and Mispers was published in 2022, and follows her debut novel, Hingston's Box, published in 2016.
Also a member of the Society of Children's Book Writers and Illustrators, Decima is the creator of Detective Dachshund of Battersea Police. Published in 2022, Detective Dachshund and the Fluffy Thief is a funny story with a twist, written in rhyme and hand illustrated by Decima.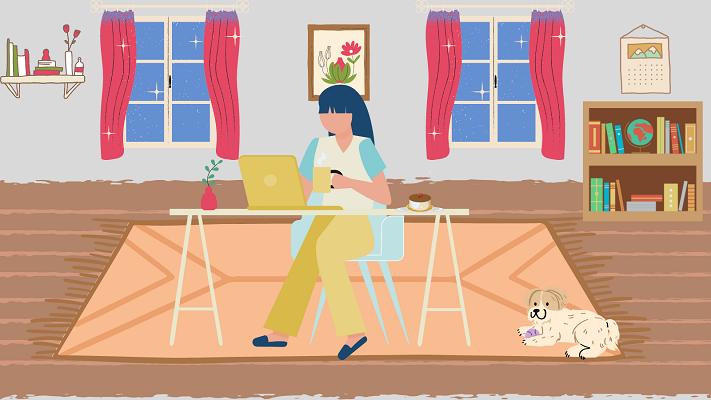 1) Where did the inspiration for your book come from?
The Detective Sergeant Hingston series is reliant upon historical research because Hingston's investigations have links to the past. The second book in the series, Hingston: Smoke and Mispers, was inspired by my interest in Ancient Egypt, which began in my childhood, courtesy of my mum!
I loved our visits to the Tutankhamun Exhibition in Dorchester, the British Museum in London and the watching of very many documentaries over the years. I felt there would be scope to create a modern-day plot inspired by Ancient Egyptian beliefs and practices, manipulated by offenders in a group setting, and most importantly, I knew I would enjoy investing my time to research this period of history.
I always say, "You don't know what you don't know", and my research begins by putting my general concepts to the test. Success permitting, this soon becomes a search for clues, red herrings and nuggets of information that can be used to put the detail into Hingston's investigation and to best inform its ultimate direction. It was in the early stages of my research that I first read about the Harem Conspiracy which occurred over 3000 years ago. This sounded very intriguing! The details of the trial that dealt with the conspirators created an ideal and firm focus for the book.
2) How did you plan out the plot?
Firstly, I listed potential clues and red herrings in my journal as I came across them, whilst researching the Harem Conspiracy and Ancient Egyptian practices. This enabled me to test my concepts and ensure there was enough scope to create an interesting story. Subsequently, this list served as a useful reference tool whilst writing.
Once I was satisfied with the information I had gathered, I wrote down the key events I wanted to incorporate onto a couple of sheets of A4 paper. On a separate sheet, I mapped the associations between the characters who would become suspects and victims, and gave them their names. I then assigned those characters to the key events. As an alternative to the Post-it note method, I took a pair of scissors to the A4 sheets of key events, cutting them into strips, to facilitate the creation of the most appropriate running order.
3) When did you choose the title for your book?
I had two working titles before I came up with Hingston: Smoke and Mispers. The final title was decided upon when I was a few months away from completion of the first draft.
4) How did you come up with the names for your characters?
The characters in Hingston: Smoke and Mispers include persons of various ages and ethnicities in the modern-day era. There are also references to fictional individuals alive in the nineteenth and twentieth centuries, such as Edith Harris, an undercover "Woman Constable", whose statement written in 1922 is read by Hingston.
In naming my characters, I consider ease of pronunciation, memorability, appropriateness for the era and ethnicity, and whether I think it suits the character. I seek to avoid using unusual names for victims and offenders that I can readily ascertain belong to living people or to other authors' characters. Most of my characters are named by consulting my "book of surnames". Any surname I come across that I like the sound of, I add it to the book, and assign a first name when I have a character to create.
5) Can you give us a hint to any sections that you removed?
I didn't remove any sections.
6) What made you choose this genre?
I grew up in a household that watched a wide variety of crime dramas, ranging from Morse and adaptations of Agatha Christie novels, through to Heartbeat and the BBC comedy series, The Detectives. This foundation influenced both my own career and the genre in which I write. The Hingston series blends crime fiction with historical fiction, and I apply a light touch of spookiness, the latter influenced by Agatha Christie, E. Nesbit and M.R. James, whose books and short stories I have enjoyed for many years.
7) How long did it take you to complete your book?
I began to formulate my ideas for Hingston: Smoke and Mispers in 2013, three and a half years before my first book in the series, Hingston's Box, was published. My research began in 2014 when I visited the British Museum's Department of Ancient Egypt and Sudan to gather information from a selection of their library books.
My research was fitted in around my day job and priorities related to the publication of Hingston's Box until 2017, when focus could finally be placed on Hingston: Smoke and Mispers. Not long after putting pen to paper, there was an unexpected derailing of my writing due to my dad becoming ill, and in total, it was nine years from concept to publication! All in all, very much slower than I had anticipated!
8) Can you describe your book in three words?
I've referred to the reviews of Hingston: Smoke and Mispers, and will describe my book as believable, exciting and unpredictable.
9) What's the hardest part of being a writer?
Earning a living!
10) Why should our readers pick your book up?
In writing Hingston: Smoke and Mispers I sought to add just the one layer of imagination to reality in order to create a believable story that, hopefully, will inspire readers to find out more about the real-life history and locations featured in the book. There's plenty of visit-worthy locations including many that have been inspired by Ancient Egypt. For those who enjoy both seeing the sites that feature in the book and, in particular, learning something new, there's plenty of opportunity to be inspired to do so in both London and Cambridge. For more information on these venues, see the Trip Fiction blog, Talking Location With author Decima Blake – Egypt comes to London: www.tripfiction.com/talking-location-with-author-decima-blake-egypt-comes-to-london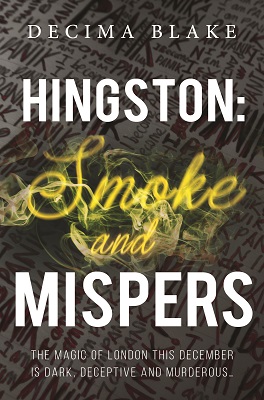 Hingston: Smoke and Mispers
Author – Decima Blake
Publisher – Pegasus
Pages – 308
Release Date – 25th January 2022
ISBN 13 – 978-1910903582
Format – ebook, paperback
Synopsis
As the first door on the Advent calendar is opened, DS Hingston attempts to save the life of a teenager in a crowded London café, but ultimately fails. Seventeen-year-old Leanna Snow chokes to death.
Days later, a girl from Leanna Snow's school is missing and another misper is found dead: his body hanging within the iconic Egyptian Avenue at Highgate Cemetery.
Working under the bombastic DCI Smythe and alongside Remi, his ex-girlfriend whom he still holds a torch for, Hingston discovers the magic of London this December is dark, deceptive and murderous.
Hingston and the Murder Squad are put to the test with this complex investigation that proves to be as mystifying as being asked by a magician to pick a card, any card, not knowing where you will be taken.
Purchase Online From:
Fun Questions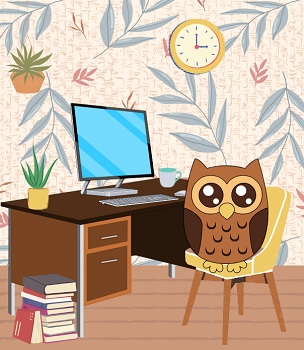 1) Do you have any writing quirks?
I'm a solitary writer with only a few quirks: I write by hand, sat at my desk in silence, and I am happy to pick up my fountain pen at any time of day. If I'm just getting into bed and a good set of words come to mind, I'll make do with notes on my phone which I email to myself. With the right inspiration, I will continue to write into the early hours of the morning. I type up my written journal pages at the end of each writing session, be that a small chunk or a whole chapter.
2) Your book has been made into a movie, you've been offered a cameo role, what will you be doing?
I will be the manager of the Piccadilly coffee shop opposite the Burlington Arcade, to secure a cameo amongst the action of the opening scene in which a teenager chokes to death.
3) A talking owl has just finished reading your book, what's the first thing he says to you?
"I was so engrossed in Hingston: Smoke and Mispers, my dinner's eloped with tomorrow's breakfast!" And Mr and Mrs Mouse were eternally grateful to Decima Blake, naming their little mice Hingston, Remi, Smythe, Uncle Zack and Ramesses the Third.
---
Author links
Twitter
Instagram
Goodreads
---
A big thank you to Decima Blake for sharing her writing life with us and for a wonderful interview.
The above links are affiliate links. I receive a very small percentage from each item you purchase via these link, which is at no extra cost to you. If you are thinking about purchasing the book, please think about using one of the links above. Thank you.