Interview with Author L.A. Preston
L.A. Preston
I am thrilled to have interviewed author L.A. Preston, who shared with us details of her writing life, her book 'Doctrine of the Asurlette', which was released on 15th September 2022, and answered a few fun questions. This post contains affiliate links.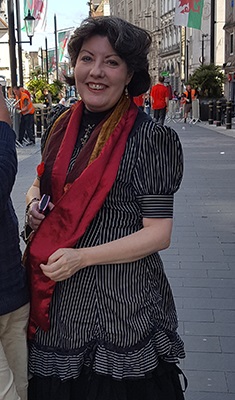 L.A. Preston (Lisa) is 56 years old and lives in West Glamorgan, South Wales, with her husband, Robert, and daughter, Charlotte. She currently helps her husband with his small, home-based business, but is also training to be a Reiki practitioner.
Lisa gained a Diploma in Clinical Aromatherapy in 1996, but diverted to studying a distance-mode degree course in Phytotherapy (Herbal Medicine) with the School of Phytotherapy in Bodle Street Green, near Herstmonceaux, East Sussex, for four years, then with the University of East London, whilst her daughter was growing up, and with an elderly relative to care about for a number of years.
'Doctrine of the Asurlette' – 'Fair's Onyx', is her first Young Adult (YA) novel, and is the first in a series of five books of which book two is currently in the process of being written.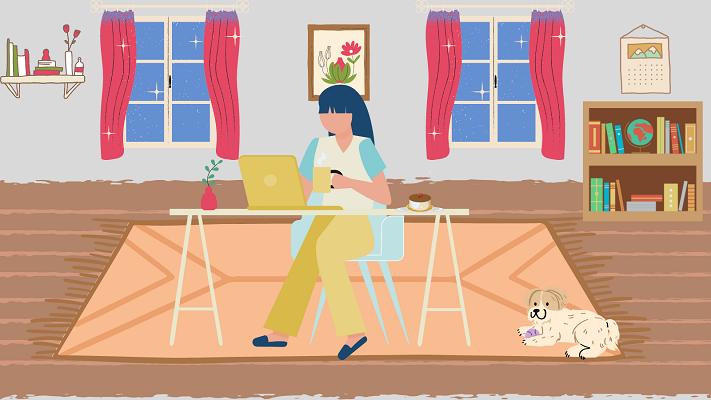 1) Where did the inspiration for your book come from?
The main protagonist, General Dieter Llanfair, was the first idea I had for a book. His character was initially inspired by a song from way back in 1980 by the British rock group, XTC, called 'Generals and Majors', and written by Colin Moulding. I love guitar riffs with
melodic, repeating rhythms that seem to call back and forth on stereophonic speakers, as though they are singing in response to a question. The song, however, gave me a different visualisation than what the video portrayed.
Each time I listened to the song, the more I could picture an image of a young, brave yet romantic general, which was the exact opposite of what Moulding was trying to portray in his meaning of the song and also with what the video was trying to say about the lyrics. Ultimately, the music itself conjured up a totally different image for me. Due to school exams at the time, then work and family commitments, I thought no more about it until many years later when my commitments subsided. Then, other characters began to emerge in my imagination. Also, some pencil drawings by the nineteenth century artists, Robert and Walter Paris started to give me ideas for the environments in my books, and subsequently, plots.
2) How did you plan out the plot?
It was the birth of the characters in my mind that came first, with details evolving over time. Initially, I wrote lots of notes on A4 paper about how I perceived each character, such as their personal appearance, age, origins, aims in life and personality. A majority of the plot came later once I knew how each person could contribute to it and how they could affect the story. I ended up, therefore, with a second pile of A4 paper alongside the first with hastily scrawled ideas that had to be written down as soon as they appeared fleetingly in my head.
3) When did you choose the title for your book?
Because I wrote the plot after the development of the characters, the title came last. The main commander of Llanfair, the Asurlette, had to correspond to the coloured light seen by two of the characters within their hands prior to seeing her for themselves. The lights were azure, so I used the Welsh word 'asur,' and added 'ette' to it.
Her stoic ideas about how life should be lived as a physical human, gave the 'Doctrine' part of the title after I realised what her role would be. The sub-title of 'Fair's Onyx', was also chosen towards the end, as 'Fair' in this context is a contraction of the word 'Llanfair' and also means Mair as a female name, but after it has had a soft mutation of the first letter, changing it from a 'm', to a 'f', after the word 'Llan'. This is part of the grammar of the Welsh language. In other words, Onyx belongs to Llanfair, ('Fair', as a place name).
4) How did you come up with the names for your characters?
Naming my characters only occurred once all of their personalities had become apparent. The general's surname of 'Llanfair' was taken from the pre-physical garrison of which he is in charges of. It is a Welsh word and is included in the name of numerous Welsh villages.
Some of the others merely popped into my head from nowhere; although Onyx's name is completely entwined with another of the character's and plays an important part of the story-line concerning an invented machine, and which only came to me after I had written how the thing operated!
5) Can you give us a hint to any sections that you removed?
In a fire scene as part of one of the chapters, I originally described how it all started and progressed until I realised that it was the outcome that mattered to the story and not the detailing of every stage of the subsequent inferno.
6) What made you choose this genre?
The genre I chose of 'Young Adult' was an easy decision, as this age group say what they think more readily to their own peers than older groups and can react more rebelliously during times of stress, giving the story more of an opportunity to include adventure.
7) How long did it take you to complete your book?
The book was finally published in 2022. It would have been published before then, but I wanted my daughter to do the artwork for the front and back covers, and I had to wait for her to do it in her spare time. Altogether, it was ten years from initial ideas (apart from the general's character which took shape in 1980).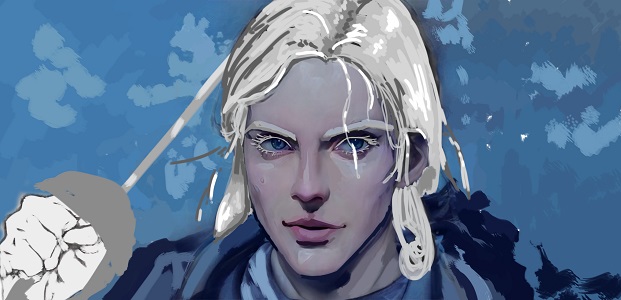 I had responsibilities before the final ten years which restricted the time I needed to be alone with no noise to interrupt my imagination. I had spent a number of years studying for a Herbal Medicine science degree (which I didn't get to finish, as a new government pulled out funds for the course I had been on). I used to study late at night when everyone was sleeping, but memorising scientific facts, and imagining a story, are two different entities in themselves.
8) Can you describe your book in three words?
Yes, 'adventurous, honest, hopeful'.
9) What's the hardest part of being a writer?
For me, at least, the hardest part of being a writer is trying to remember what each character is doing at any particular moment in time, especially when each scene has to be placed in the correct timeline. Placing a character into another scene out-of-time with another would ruin the correct flow.
10) Why should our readers pick your book up?
Reading my book encourages the reader to absorb the bravado shown by the main protagonists in moments of adversity that can occur in life, which could include any scenario, from being mocked in an everyday situation, all the way up to a battlefield. There are numerous life events that require hope and bravery, and my book shows just a few of them.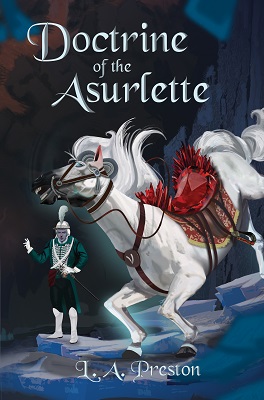 Doctrine of the Asurlette
Author – L.A. Preston
Publisher – FeedaRead.com
Pages – 324
Release Date – 15th September 2022
ISBN 13 – 978-1803026213
Format – Paperback
Synopsis
After the Asurlette dispatches smart electrons to the wars of mainland Europe in 1761, they veer off course and are ultimately distributed across Malabar Moor, killing many people.
Nearly three centuries later, Onyx Cattarini is the metamorphic girl who rebels against her maker by utilising a strange diode that is linked to the deaths, to help save her friend, Bronwyn, who has been physically altered in an act of deception.
Is Ped-Carreg's spiritual officer, General Llanfair, willing to risk the future of the pre-physical plane of Asurletia by altering light creation to help a deluded professor searching for his dead wife? Or will their dangerous escapades finally consume all of their souls?
Purchase Online From:
Fun Questions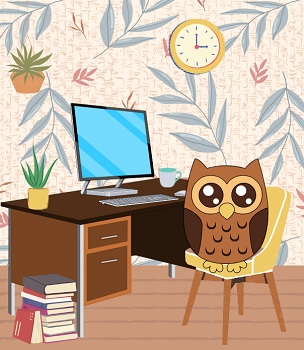 1) Do you have a writing buddy (i.e. a pet)?
My cat, 'Misty', used to be my writing buddy depending on where I was writing for any particular day. She used to love sitting on all of my notes that would be strewn all over the sofa in the living-room, and she would move her head from side-to-side, following the sentences that I had just written, as though she was reading the words! (Of course, she couldn't do that, but it's just the impression she gave.)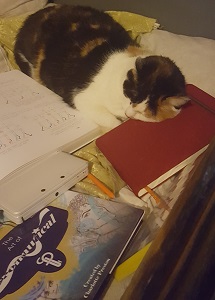 2) Do you have any writing quirks?
I like to write in the afternoon, only as this is usually the quietest time of day in our house. I tend to get ideas that pop into my head at random, any time of the day, including late at night, but they can only be expanded on when I have absolute silence to be able to visualise their expansion in my thoughts. Once this happens, I can see what is happening, like on a cinema screen that was mentioned earlier.
Due to my imagination needing complete silence, I always write at home in a room where I can be left undisturbed. This is usually in my bedroom, sitting on the bed, but if the house is empty, I will sit on the sofa near to the fire for warmth, so comfort is another factor to where I write as well as a lack of noise.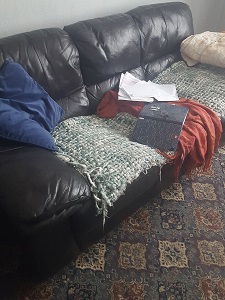 4) Your book has been made into a movie, you've been offered a cameo role, what will you be doing?
I would absolutely love to have a cameo in a film version of my book! I used to dream I was in a cinema, and hear the song that inspired me as the credits were rolling. The dreams only stopped when I started writing my book with a structured plot. There is one scene in my book where people are attending a ball in the eighteenth century and dancing to a waltz that is being performed by an orchestra. I have a great fascination for fashion from a variety of eras, so would feel honoured to be dressed in the style of the day and also be shown playing a viola as part of the actual orchestra. (I would have to act though, as I cannot play any instruments!)
5) A talking owl has just finished reading your book, what's the first thing he says to you?
The talking owl is an adolescent snowy owl called 'Nils'. As he speaks, he raises his head from a point of dejection, to one of increased confidence.
"Even after knowing the fate of General Dieter Llanfair, it feels as if he has imparted a sense of bravery into my spirit, where once was fear!" He slowly closes his eyes for a few seconds before opening them with a renewed sparkle contained within. In the Arctic forest where I live in Northern Norway, I had to fly the gauntlet of a large wolf called 'Beron', who used to try to catch me as I chose material from the ground that was necessary to make my nest, situated high up in the treetops. The bravado I felt after reading your book urged me to seek the help of an elusive musk-ox called 'Ingvar'. The protection she receives from Ingvie causes her to shine like a bronze statue, and possess incredible strength. She would charge towards Beron if he tried to threaten me, when I was on the ground. Without reading about how the general overcome the mocking he endured, I wouldn't have had the courage to search for Ingvar's help!"
---
Author links
Twitter
Goodreads
Website
---
A big thank you to L.A. Preston for sharing her writing life with us and for a wonderful interview.
The above links are affiliate links. I receive a very small percentage from each item you purchase via these link, which is at no extra cost to you. If you are thinking about purchasing the book, please think about using one of the links above. Thank you.