James Clyde and the Diamonds of Orchestra by Colm McElwain – Book Review
James Clyde and the Diamonds of Orchestra by Colm McElwain – Book Review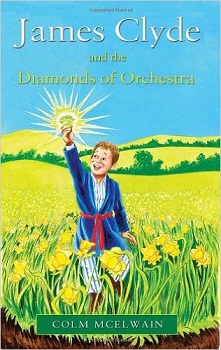 Author – Colm McElwain
Publisher – Matador
Pages – 208
Release Date – 1st February 2012
ISBN-13 – 978-1780880693
Format – ebook, paperback
Reviewer – Sharon
I received a free copy of this book
Post Contains Affiliate Links

As an infant, James Clyde was deposited at a children's home by his wounded, blood-soaked grandfather. As a result, he grows up under a cloud of mystery. Eleven years later when he hears about his strange past, he vows to uncover the truth. But before he can, his grandfather hands him a magical and mysterious diamond of Orchestra. With the aid of his friends, Ben and Mary Forester, James must protect the diamond from evil forces.
Soon, however, their lives are in grave danger. They are being hunted by a sinister man dressed in black and his blood-thirsty army. Outnumbered, James finds he must use the power of the diamond to escape their clutches – or become another victim of their murderous quest.
So begins a journey that will transport them to an alternative world where they must confront the mysterious man in black for a final, winner-takes-all battle…

"James Clyde and the Diamonds of Orchestra" is targeted at the Young Adult age group which I always feel is one of the most difficult age groups to write for. Aiming books at 12-15 year olds is fraught with difficulties, not least the fact that 12 year olds and 15 year olds are vastly different in my experience. I can see this appealing to the younger readers in his category and to readers aged around 10 years.
The Prologue sets the scene perfectly and hooks you in right from the start. You then discover more about the main character, James, who is an orphan who was delivered at a children's home by his blood-soaked grandfather. What is there not to love about that!
The action revolves around the Diamond of Orchestra, which holds mysterious and magical powers. James joins with his friends Ben and Mary for some fast paced adventures trying to escape some sinister characters. James discovers the truth about his family as well as himself.
The themes of love, loyalty, and friendship are cleverly explored. The characters are well developed and believable with convincing dialogue. Overall, it is an exciting and fast paced read for lovers of fantasy.
Book Reviewed by Sharon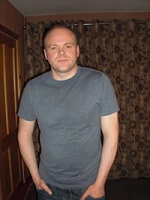 Colm was raised and educated in Monaghan, Ireland. He has a BA Hons in PE and likes reading books, watching films and playing sport. He has always loved storytelling, whether through literature or film. James Clyde and the Diamonds of Orchestra is his first novel and brings a very fulfilling creative experience spanning a number of years to an end.
Author Links