Gum Bug by T. Stubbs – Book Review
Gum Bug by T. Stubbs – Book Review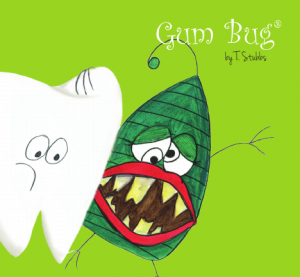 Gum Bug
Author – T. Stubbs
Publisher – Life's Little Bugs
Pages – 34
Release Date – 3rd February 2017
ISBN-13 – 978-0993594267
Format – Paperback
Reviewer – Stacey
I received a free copy of this book
Post Contains Affiliate Links

Gum Bug tells us how he likes to damage our teeth and gums and what we do to help him have a 'plaque attack!' But we can prevent this from happening by learning and getting into the habit of following the simple oral care rules in this book.

Gum Bug is part of the 'Life's Little Bugs' series by T. Stubbs. I reviewed the other books in the series last year. You can find the reviews here.
Gum Bug is a nasty horrible germ that lives in your mouth. He sticks to your teeth, and unless you clean them properly, he will make your teeth rot, and your breath smell. He could also make you need to have a filling, and possibly false teeth.
Hopefully young children will understand via this wonderful, colourful book that they must brush their teeth to keep them healthy.
It will help to reinforce parents' messages to get children to brush their teeth. Unfortunately, sometimes children just like to think that us parents are moaning for no reason, but seeing what could happen to them in this story might just make them understand the consequences of not brushing properly.
The book also includes a list of things at the back to help your child with their oral hygiene.
A lovely short book that compliments the rest of the series.
Book Reviewed by Stacey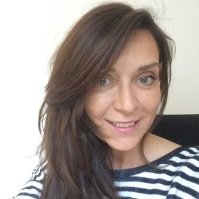 T.Stubbs has always had a passion for illustration and writing but it wasn't until she created the 'Life's Little Bugs' characters and stories that she felt confident enough to take the leap from the stability of a full time paid job to following her passion.
Her role as a single parent gave her the idea of teaching children the basic life skills with fun and lively rhyming stories and her vivid imagination and love of illustration helped her create the colourful characters which accompany them.
Author Links