Life's Little Bugs by T. Stubbs – Book Review
Life's Little Bugs by T. Stubbs – Book Review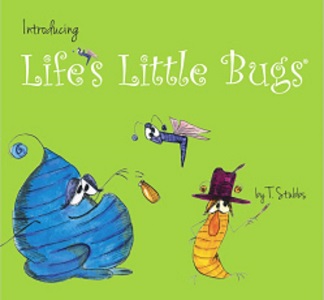 Life's Little Bugs
Author – T. Stubbs
Publisher – Life's Little Bugs
Format – paperback
Reviewer – Stacey
I received free copies of these books
Post contains affiliate links
Life's Little Bugs are books by Tina Stubbs. Tina created them with one goal in mind, to find a more interesting way to get children to develop good habits, in a fun way. By using humorous verses and lively characters she created stories for Flu Bug, Doodle Bug, Fitness Bug, Tummy Bug, Hum Bug, and Litter Bug, plus many more will be added to the collection.
Tina hopes that children will relate to the characters with the actions needed to carry out these tasks and help them willingly develop good habits.
---
Tummy Bug
With his swirling tummy of green and yellow, Tummy Bug is a rather unhygienic fellow. Read how Jeff the cat and Mrs Beamer keep him away and learn how you can prevent those nasty illnesses by reading where Tummy Bug Lives and then put into practice doing the things he doesn't!
Pages – 32
Release Date – 12th May 2016
ISBN-13 – 978-0993594212
Tummy Bug, teaches children that staying clean, by washing their hands after going to the toilet, and before eating, can help prevent them from getting bad germs into their stomachs and making them feel sick.
The book is a fun approach to getting across the importance of good hygiene.. It also teaches children that germs can't be seen, but they can live anywhere, so you don't just find germs where dirt can be seen.
5 Stars.
---
Litter Bug
Litter Bug is a silly bug that thinks it is fun to drop litter with his sidekick 'Fly' always close by. Read how PC Blue changes Litter Bug's messy ways by making him understand the harm he is causing to the environment and how he can help.
Pages – 32
Release Date – 18th October 2016
ISBN-13 – 978-0993594243
One of my pet hates is seeing people throw litter on the floor. To me this is just pure laziness and disrespectful.
Litter Bug teaches children the importance of throwing their rubbish in a bin, and not on the floor. It explains that by throwing their sweet wrappers, drinks cartons etc on the floor, it not only makes the place look scruffy, but also can damage the environment, including hurting animals.
By getting across these messages in a fun and down-to-earth manner, hopefully it will make children think twice about dropping their litter, and help prevent those who may of done it in the future.
5 Stars.
---
Hum Bug
Hum Bug is that miserable little bug who always says 'I can't!' Enjoy reading how positive thinking helps Hum Bug to think 'I can!' and what a positive change it makes to his life and those around him.
Pages – 28
Release Date – 21st June 2016
ISBN-13 – 978-0993594229
Hum Bug is a miserable fellow who always feels sad and doesn't know how to laugh or feel positive about life. Billy his friend decides to try to cheer him up, and teach him some trick on how to make himself feel happier.
I like the message behind the book, and how it teaches children tricks that they can use when they feel sad, or lack of confidence. However, I do feel that the book should of also included a line or two about how it is only natural to feel down sometimes, and that everyone feels that way now and again.
4 Stars.
---
Flu Bug
Colds and coughs aren't much fun but Flu Bug thinks it's all in a day's work to share himself around! Find out why the pigs don't want to cough and the birds don't want to wheeze. Read his fun, rhyming story and find out how we can make life a little more difficult for him by following a few simple rules.
Pages – 28
Release Date – 30th March 2016
ISBN-13 – 978-0993594205
Flu Bug teaches children what the flu looks like, and how it makes you feel. It also explains where the germ can live. From dirty tissues left lying around, to door handles, the bug can live on most items.
Children get to learn a valuable lesson in how just doing little things, such as using a tissue, not their sleeve to wipe their nose and then throwing the tissue away and washing their hands, can help keep Flu Bug away.
I think there needs to include a little about hand washing regularly, not just when they have sneezed, or used a tissue. Apart from that the book will have children interest in learning about the flu bug, and have them wanting to follow the actions to prevent them from picking it up.
4 Stars.
---
Fitness Bug
Fitness Bug loves nothing more than a healthy meal and a few star jumps to liven himself up. Join him in his story and read how he helps others, like 'Stan the Frog' who is too much of a 'lump to jump'. Read how he helps change their sluggish ways for a more fun and happier lifestyle!
Pages – 24
Release Date – 15th June 2016
ISBN-13 – 978-1535185301
Fitness Bug is out jogging when he comes across his friend, Stan the Frog. Stan is that big from not doing any exercise, and eating too many flies that he can no longer jump, and lazies about all day.
With Fitness Bug's help, he learns how to get himself in shape, starting off slowly with just walking, until he is fit enough that he can jump again.
The book explains that children can keep fit in numerous way, not just by doing vigorous exercise, and that it can be done in a fun manner, such as riding their bikes.
It's about getting children to move more and cut down on the sweets, crisps etc. In today's society we are seeing more and more children staying indoors playing on gaming machines, or their computers. Hopefully this book will get the message across when the children are still young that playing with their friends, running around and not eating as much junk food, will keep them fit and healthy.
4 Stars.
---
Doodle Bug
Doodle Bug is obsessed with drawing on … everything! Always ready with a spare paint brush in his hat. Read how he upsets others through his disrespect of their things and how a little thoughtfulness gives a happy ending.
Pages – 34
Release Date – 18th October 2016
ISBN-13 – 978-0993594250
Doodle Bug draws everywhere and on anything he can, and not just in his own home. He draws on lamp posts, the pavement, road signs, plus many more places.
That is until a lady tells him to stop and explains that he shouldn't be drawing on other peoples property, and that by doing so he makes people upset. She makes him wash it off and teaches him the best place to draw is on paper.
The concept behind the book, teaching children that it is not okay to spoil other peoples items is a worthy one, and a lesson that all children need to learn.
As the book is aimed at young children, I would of liked to of seen the book deal with issues closer home issues, such as drawing on bedroom walls etc, as this is something that young children need to be taught not to do, and how it upsets their parents and how much it could cost to fix.
4 Stars.
---
My overall impression of 'Life's Little Bugs' collection, is that they are a great way to teach children about good habits, and why they should have them.
If you're interested in learning more about the 'Life's Little Bugs' collection then head to www.lifeslittlebugs.co.uk. You'll find a free story to download, introducing the first six characters who live in 'Little Bug Street', pictures to print and colour in. Plus you can download a free 'Life's Little Bugs' good habit chart to help install these habits with your child on a daily basis!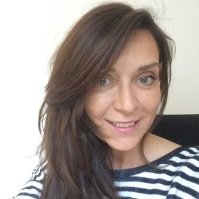 T.Stubbs has always had a passion for illustration and writing but it wasn't until she created the 'Life's Little Bugs' characters and stories that she felt confident enough to take the leap from the stability of a full time paid job to following her passion.
Her role as a single parent gave her the idea of teaching children the basic life skills with fun and lively rhyming stories and her vivid imagination and love of illustration helped her create the colourful characters which accompany them.
Author Links