LOTS by Nicola Davies – Book Review
LOTS by Nicola Davies – Book Review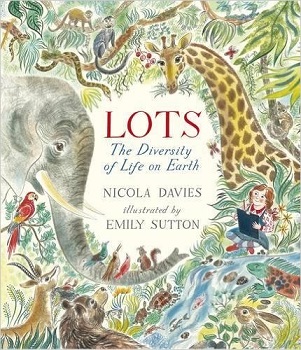 LOTS


The Diversity of Life on Earth
Author – Nicola Davies
Illustrator – Emily Sutton
Publisher – Walker Books
Pages – 40
Release Date – 6th April 2017
ISBN-13 – 978-1406360486
Format – paperback, hardcover
Reviewed by – Stacey
I received a free copy of this book.
This post contains affiliate links

From the award-winning team behind Tiny: The Invisible World of Microbes comes Lots, a beautifully illustrated introduction to the concept of biodiversity for younger readers.
There are living things everywhere: the more we look, the more we find. There are creatures on the tops of the tallest jungle trees, at the bottom of the coldest oceans, even under the feathers of birds and in boiling volcanic pools. So how many different kinds are there? One, two, three … lots!
With beautiful words from Nicola Davies and exquisite illustrations by Emily Sutton, this groundbreaking book is certain to enchant and inspire children.

You can tell from all the books on animals that Nicola Davies has written, that she is fascinated with them. LOTS, The Diversity of Life on Earth, though feels different to her other books that I have reviewed, and not just because it features all living things, rather than just animals.
In one sense it feels that it is targeting a younger market. From its hardcover, to its short, large lettered sentences, and softly drawn illustrations, rather than photographs. However, on the other hand it feels that it is targeting the older children's market, with its factual information, and some of the tough subject areas it covers, including deforestation and extinction.
I suppose what I'm trying to say is that this book will be useful for children of all ages. It will also be a talking point for most too. It helps to explain, in a few words, what will happen if we keep on taking too many fish from the sea, or poisoning the air, rivers and oceans.
The facts that are in the book will most likely shock some adults too. Did you know that there are over 100,000 varieties of mushrooms, or that nearly two million different kinds of living things have been counted, up to now, and that there are thousands more found every year?
Some of the living creatures in the book I had never heard of, such as, Grey-Faced Sengi, or the Miniature Chameleon. Children will love looking these unusual creatures up, and finding out more about them.
If you are looking for a book that is interesting, educational, beautifully illustrated, and above all else, will keep your children reading, you should look no further than LOTS, The Diversity of Life on Earth.
Book Reviewed by Stacey
Purchase Links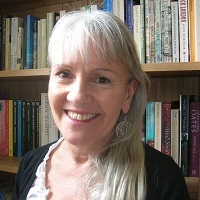 I don't remember a time when I wasn't fascinated by animals. From the moment I could walk I was out in the garden watching ants and worms, and collecting snails as pets.
I had my first pair of binoculars for my eighth birthday. They were so big, I couldn't hold them steady for more than a few seconds. I can still remember the very first bird I saw through them: a male blackbird with his golden-yellow eye ring and sooty black feathers.
My first job was studying geese in Scotland, my second was hand rearing jackdaws and my third was watching humpbacked whales from an uninhabited island in Newfoundland! In the last two years I've returned to studying animals and have been helping out on a long term study of sperm whales, sailing in the Sea of Cortez, and the Caribbean off the island of Dominica.
I've seen all sorts of animals, all over the world: chameleon's in Madagascar, turtles in the Seychelles, walruses in the Arctic, bat eared foxes in Kenya, salt water crocodiles in Australia. But I still love the animals that are within reach of my home in Wales: the ravens and red kites, the grey seals and the choughs, the roe deer and foxes, even the blackbirds that nest in my tiny garden.
Author Links