Hiking in Rax Mountain, Lower Austria
Lower Austria – Rax Mountain by Kerstin
Hello to you all, Whispering Wanders Category is a sort of travel, come information section of our book blog, where we will be sharing with you our adventures, holidays, places of interest, etc.
I grew up in a tiny village at the foot of the Rax, one of the most beautiful mountains in Austria, about 95 km south of Vienna. So, if you are planning to visit Vienna you may want to take the opportunity of hiking on the Rax too. The good thing is, if you are not that into the hiking-part, you can take the ropeway up to the plateau and walk around there, maybe to the Ottohaus to grab a coffee or beer.
For the hikers among us, there are so many trails up to the top of the Rax it is not easy to choose one, but I have to start somewhere, and that is the "Törl-Weg", since it is a way to get to the Ottohaus by foot. The start of the trail is at the "Knappenhof" in Reichenau and der Rax where you can park your car.
Right from the beginning you can see one of so many beautiful faces of the Rax. The hike is well-signposted and therefore you will easily stay on track. The trail leads through the woods until you reach the stony part of it.

I like that the hike on the "Törl-Weg" is not a difficult one, and therefore even beginners can do it. But you certainly do need good conditions, because even if it is not difficult, it could be trying if you are not used to endurance sports. In the end it is a hike, and not a walk in the park.
The effort is going to be rewarded, though. Look at this view!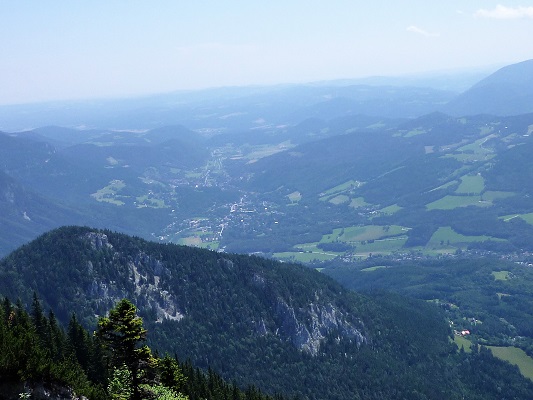 The destination of the "Törl-Weg" is the Ottohaus, but before you get to it you have to pass the "Törl" which means "gate" in English. This is the best part of the tour and stunningly beautiful.

Finally, you get to the final destination, the Ottohaus, where a cold beer or a refreshing apple juice is most certainly waiting for you. It will taste even better while enjoying the view and with the satisfying feeling of accomplishment.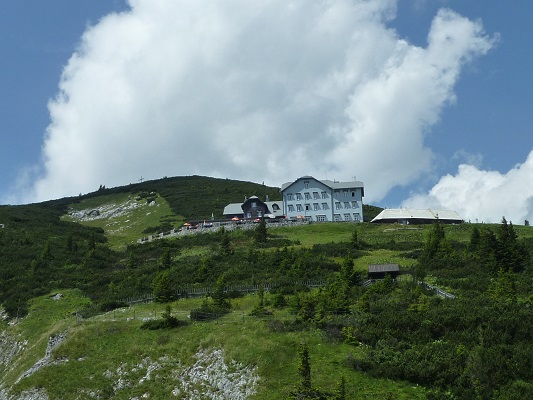 Start:
Knappenhof in Reichenau an der Rax
By car: Motorway S6, Exit "Gloggnitz"
By train: Station "Payerbach-Reichenau" , then you have to take the bus or taxi.
Destination:
Ottohaus
Hike:
Ascent 4.4 km, 2 h 30 min
average difficulty
well-signposted trail
You need:
Hiking equipment – hiking shoes, maybe walking sticks, water (there is a watering place on the trail too).