The Magical Christmas Do Over by Linda West – Guest Post
The Magical Christmas Do Over by Linda West – Guest Post

Today on the blog we welcome author Linda West, with her 12 Days Of Christmas Bonanza and have a look at her new book, 'The Magical Christmas Do Over'. Today is day ten and her Christmas memories are all about Christmas Trees. Make sure to catch up with the other bloggers on the tour too. Post contains affiliate links.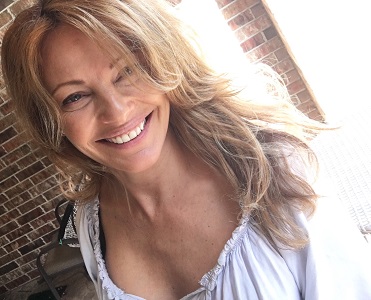 Linda West is the best selling author of the adorable and enchanting Christmas Kisses and Cookies. It is a delightful series of holiday romances based around the town of Kissing Bridge and the magical Landers sisters who are the reigning blue ribbon cookie queens thanks to their mothers' 'special' recipe book.
Linda was the owner of Mayberry – a celebrity-filled restaurant in Malibu where many of her recipes enchanted the regulars such as Tom Hanks and Anthony Hopkins to name a few. Her recipes are sprinkled throughout her fiction books much to the delight of her fans.
Her newest venture is in the cozy mystery and humor genre. With – Death by Crockpot – the first in her newest series – Linda takes her favorite known characters from Kissing Bridge and throws them into some side-splitting funny adventures.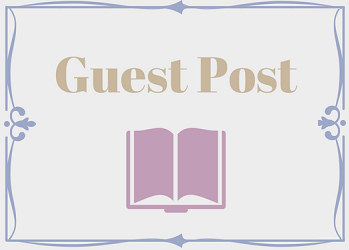 12 days of Christmas Bonanza
Day 10. Christmas Tree. – Every year we went out to my uncle's farm and chose a pine tree to cut down as our tree that year. It was a long drive and always cold, but when we got there, the log cabin was always warm and inviting and had a crackling fire to take off the chill. The cottage property was large and full of many trees needing to be thinned, so we would walk amongst the silent pines, sometime watching a chipmunk scatter over the top of the fresh fallen snow. The silence always amazed me, and the deep green of the pines as if they refused to die even in the worst of temperatures.
We would choose a tree, and my dad and uncle would cut it down and together we would hike it back to the cabin, and finally tie it to the top of our car. That night we would drive home, sleepy, full stomachs and with Christmas tree presents on our mind.
---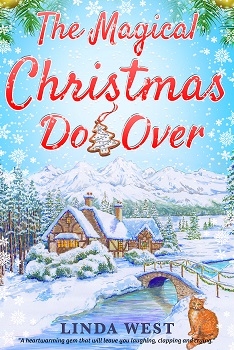 The Magical Christmas Do Over
Author – Linda West
Pages – 379
Release Date – 7th November 2018
ISBN 13 – 978-1730979279
Format – ebook, paperback

They say once in a blue moon you get the chance of a lifetime, and this was that blue moon.
A strange Christmas letter appears and the forces of nature begin to pull three very different women into a Christmas adventure that will change their lives forever. Macy Kennedy is a hot-headed powerful lawyer in Manhattan who is used to getting her own way, but this Christmas nothing goes as she planned.
Her fiance dumps her via text message, and her dreams of true love and a Tiffany diamond ring crumble around her…again.
It seems as if things just couldn't get worse when she receives one last Christmas card with news she never expected. Now, she is forced to go back home to the small town of Kissing Bridge she has avoided for over thirty years.
She bribes her loyal secretary, Samantha, a sweet pretty girl with scars she never talks about, and the firm's maid, Naomi, a woman with a secret gift, to drive her through the blizzard up to the small mountain town to accomplish the sordid ordeal.
Little can they ever imagine, that a rare mystical blue moon hangs high in the sky on this Christmas Eve, and magic lives in this enchanted mountain town full of love and friendship. Miracles happen every day in the adorable town of Kissing Bridge, but nobody expected this.
Purchase online from:
---
You can find out more about Linda West by visiting the website/social media sites below.
www.morningmayan.com
@Morningmayan
Goodreads