Meet Me at Willoughby Close by Kate Hewitt – Guest Post
Meet Me at Willoughby Close by Kate Hewitt – Blog Tour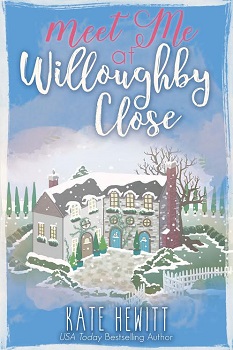 Meet Me at Willoughby Close
Author – Kate Hewitt
Publisher – Tule Publishing
Pages – 299
Release Date – 31st January 2017
Formats – ebook
Contains affiliate links.

Welcome to Willoughby Close… a charming cluster of cozy cottages, each with a story to tell and a happy ending to deliver…
Ellie Matthews has come to Wychwood-on-Lea to find a new start for her and her daughter Abby. But, life there doesn't start out as idyllic as she had hoped. While Ellie loves her cute cottage in Willoughby Close, the Yummy Mummies at the primary school seem intent on giving her the cold shoulder, Abby has trouble fitting in, and her boss, Oliver Venables, is both surprisingly sexy and irritatingly inscrutable.
But miracles can happen in the most unexpected places, and in small, yet wonderful ways. Slowly, Ellie and Abby find themselves making friends and experiencing the everyday magic of Willoughby Close. When Oliver's nephew, Tobias, befriends Abby, the four of them start to feel like family… and Ellie begins to see the kindness and warmth beneath Oliver's chilly exterior, which awakens both her longing and fear.
Ellie knows all about disappointment, and the pain of trying too hard for nothing, while Oliver has his own hurts and secrets to deal with. When the past comes rollicking back to remind both of them of their weaknesses and failings, will they be able to overcome their fears and find their own happy ending?
Discover the heartwarming magic of Willoughby Close… with four more stories of hope and happily-ever-afters to look forward to.
Guest Post – Starting Over
There I was standing on the side of the school yard as children streamed towards the doors and mothers chatted together, exchanging horror stories and highlights of the summer holidays. I caught one or two mothers' eyes, received a distracted smile—maybe—before their conversations continued. I stood alone for a few more minutes and then finally started walking back home alone. It was the first day at a new school, and it was as hard for me as it was for my children.
Walking home I started thinking about a story idea, and that is how the Willoughby Close series was born. Four women who, for different reasons, have to start over—and they all end up as neighbours in a cluster of converted stables cottages, determined to carve out their own happy endings.
I've moved a lot, and while I've always enjoyed discovering a new place, I've discovered that starting over is hard—and it gets harder the older you get. My three-year-old had no trouble starting a new preschool. Social dynamics are as simple as asking 'do you want to play with me?' or even 'do you want to be my best friend?' The answer is often an enthusiastic yes, although toddlers, with their frank honesty, do not shy away from a shouted no! But if she received a negative answer to her question, she just moved on to the next new friend.
My older children found making friends more difficult—my fifteen-year-old daughter had a particularly astute grasp of the dynamics of cliques and making friends without seeming too eager/desperate/standoffish. But it was hard, and it took time.
As for me? Fortunately, at age forty-three, I'm okay with standing alone in the school yard. I took the initiative loads of time and started up conversations. I suggested play dates, coffee dates, or trips to the library with similarly-aged children. And eventually, months and months later, things started to stick. It wasn't easy. I had to accept startled looks, hemming and hawing, even outright no thank you's. But I made some friends.
And I also wrote Meet Me At Willoughby Close—a story of a Northern single mum who moves to the Cotswolds to start over, and finds everyone slightly hoity-toitier than she expected (something I also experienced, incidentally).
Of course it's not all difficulty and challenges—Ellie, the heroine of the story, finds friendship, happiness, and even love in the not-too-quaint village of Wychwood-on-Lea. And she also gets a new neighbour, but you'll have to read Find Me At Willoughby Close to learn about her…
Purchase Links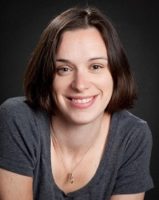 Kate is the USA Today-bestselling author of over 40 books of women's fiction and romance. She is the author of the Hartley-by-the-Sea series, set in England's Lake District and published by Penguin. She is also, under the name Katharine Swartz, the author of the Tales from Goswell books, a series of time-slip novels set in the village of Goswell. Other series include the Emigrants Trilogy, the Amherst Island Trilogy, and the Falling For The Freemans series.
She likes to read romance, mystery, the occasional straight historical and angsty women's fiction; she particularly enjoys reading about well-drawn characters and avoids high-concept plots.
Having lived in both New York City and a tiny village on the windswept northwest coast of England, she now resides in the English Cotswolds with her husband, five children, and an overly affectionate Golden Retriever.
Author Links
www.acumbrianlife.blogspot.co.uk
www.kate-hewitt.com
@katehewitt1
Instagram
Goodreads