Mental Health First by Samantha Tonge – Writing Tips
Mental Health First by Samantha Tonge – Writing Tips
We have a new segment on the blog which will be coming to you weekly called Writing Tips.
These posts will be shared with you every Wednesday throughout 2022 and will feature writing tips from authors on a variety of subject that are there to help authors and new writers.
Our second post is from author Samantha Tonge on the subject 'Mental Health First'. This post contains affiliate links.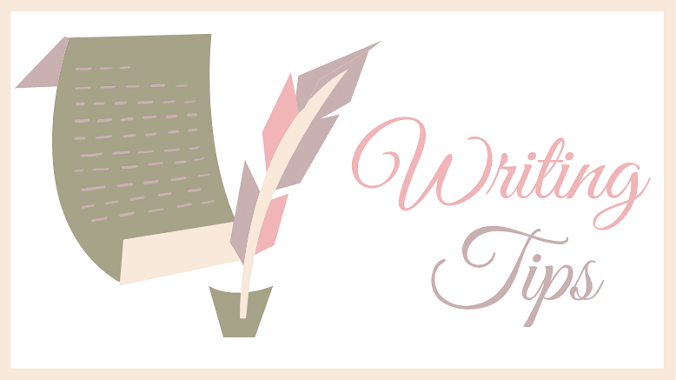 Mental Health First
In 2016 no one was more shocked than me to find myself sitting in an addiction clinic. My mental health was at an all time low and reflected in a drink problem. I'm exceptionally grateful for the treatment and support I received. During my recovery I've learnt a lot about how to cope with the stresses and strains of modern life, thanks to group therapy, counselling, AA, Buddhism and mindfulness.
A large positive is that I've gained tools on how to deal with the pressures of my career as a writer. It's not always easy, I don't always succeed, but here are my top tips.
Firstly – manage your expectations. Before I got published I used to dream about signing a movie deal and would imagine myself on a red carpet. If you do this you're setting yourself up for failure. Don't start off by coveting the success of the biggest bestselling authors. Just finishing a manuscript is a huge achievement, let alone getting it published. Take your career step by step – it's a cliché but I visualise mine as a ladder. You eventually bag an agent. Or a publisher. Perhaps both. Your first book is out. Then your second. Then another. Perhaps one or more of your books appear in foreign languages or audio format. You gain a bestseller flag on Amazon. Maybe you win an award.
None of this is going to happen at once. It's a long road to writerly success punctuated with disappointments – they are part of the journey. Never forget to appreciate the small things. A positive rejection letter. A good review. A lovely book cover. That was one of my problems before – I was always chasing the bigger picture. I work hard at not doing that now and feel much happier and fulfilled.
Secondly – realise your work is not you. What I mean by this is… if you get a bad review, never forget that it is someone's opinion of your writing, NOT YOU AS A PERSON. If one of my books sank in the charts, for example, I used to tell myself I had failed. Nowadays I strive to be more clinical and objective.
And don't obsess over reviews or rankings. Limit how often you go into Goodreads or onto Amazon.
Thirdly – one of the gift's from AA is the mantra "Accept the things you cannot change". In the past I used to stew about the what ifs, and if onlys. What's the point? Now I'll try to simply shrug my shoulders and say to myself "It is what it is".
And this ties into mindfulness – focusing on the present. Had a bad review yesterday? No matter. It's been and gone. Worried about next week's book signing? No point. It will be what it will be. Getting anxious and projecting into the future won't change anything. You haven't got a crystal ball. Don't fool yourself that you have.
Lastly, and this is me speaking from the heart – keep an eye on your drinking and food habits. Alcohol is a big part of the publishing industry. Wine o'clock. Prosecco parties. Boozy book launches. Drinking in moderation, in a social setting is one thing, but if you do anything – drinking, eating, shopping, gambling – to give yourself a boost, to take the edge off a disappointment, to relax yourself after a busy day, then you are doing it to change the way you feel and that's when it can become addictive and out of control.
Find different, healthier coping mechanisms. Go for a walk. Meet a friend for a chat. Have a candle-lit bath. Learn to meditate.
Writing is an amazing but up and down career, the highs can be very high, the lows very low. Try to stand back, strive to detach yourself from the negatives that all authors experience, and don't *take your work home* at the end of the day.
Mental health first because, if not, everything else falls apart.
---
About the Author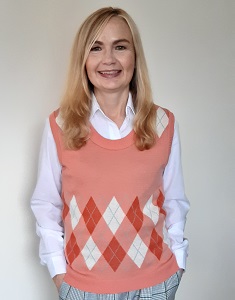 Samantha Tonge lives in Manchester UK with her husband and children. She studied German and French at university and has worked abroad, including a stint at Disneyland Paris. She has travelled widely.
When not writing she passes her days cycling, baking and drinking coffee. Samantha has sold many dozens of short stories to women's magazines.
She is represented by the Darley Anderson literary agency. In 2013, she landed a publishing deal for romantic comedy fiction with HQDigital at HarperCollins. In 2015 her summer novel, Game of Scones, hit #5 in the UK Kindle chart and won the Love Stories Awards Best Romantic Ebook category. In 2018 Forgive Me Not, heralded a new direction into darker women's fiction with publisher Canelo and in 2020 her novel Knowing You won the RNA's Jackie Collins Romantic Thriller Award.
Author Links
Twitter
Facebook
Instagram
Goodreads
Website
---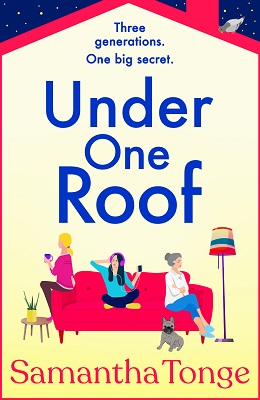 Under One Roof
Author – Samantha Tonge
Publisher – Boldwood Books
Pages – 335
Release Date – 9th February 2022
ISBN-13 – 978-1804154052
Format – ebook, Paperback, Hardback, Audio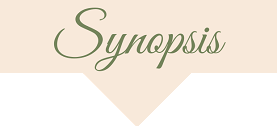 One forgotten discovery will change three women's lives for ever…
Robin hasn't been home for decades. After running away to London, she never expected to see her cantankerous mother, Faye, again. But when Faye has a fall, the two women are thrown together once more.
The years apart have not made their hearts grow fonder and the ground between them is unsteady. Then Robin finds an unopened scroll – the last of the treasure hunts her much-missed father used to take them on every Sunday. A hunt he believed might change everything.
Yet, not even this gift from her beloved father can smooth the way until Robin's daughter, Amber, arrives to meet her grandmother for the first time. Amber is determined that the decades-old mystery be solved.
Can a 30-year-old treasure hunt really 'change everything'?
Purchase Online From:
---
The above links are affiliate links. I receive a very small percentage from each item you purchase via these link, which is at no extra cost to you. If you are thinking about purchasing the book, please think about using one of the links. All money received goes back into the blog and helps to keep it running. Thank you.