My Chronicle Book Box – Review
My Chronicle Book Box – Review
Today on the blog I am reviewing 'My Chronicles Book Box', a book subscription service located in the UK, though they ship internationally. The company has a range of different book subscriptions for you to choose from, as well as special celebration boxes and signed first edition books too. I received their July, Crime & Mystery 1 Book Subscription Box for free in exchange for a fair and honest review.
I have tried two book boxes earlier this year, different companies, but whilst I loved the excitement of getting the box, the book, and the goodies. My excitement soon wore off when I realised that the items that were included were all really for teenagers.
At 42 I did not need for some of the younger items. So I was so happy to see that the items that you get with this box subscription were suitable for my age. Plus, it was £20 cheaper too – what a winner!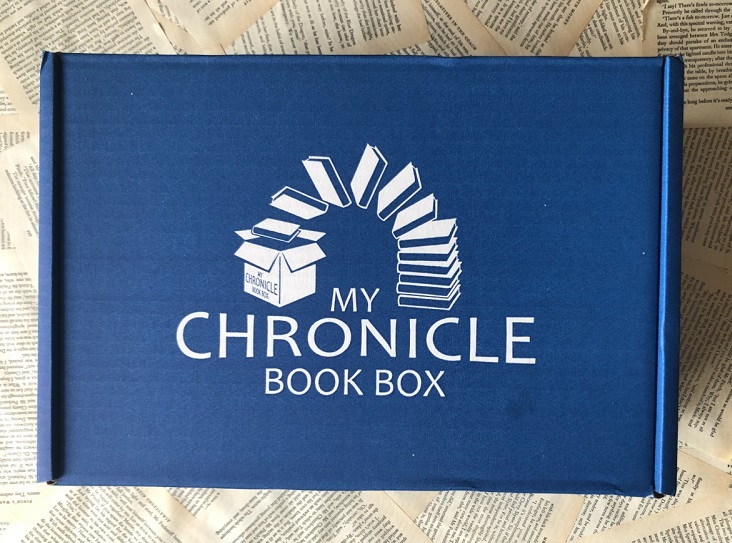 About the Company
My Chronicles Book Box is located in Yorkshire and was set up by Louise in 2017. She is incredibly passionate about books and about her wonderful company that she built from scratch and has flourished over the last three years. The company was even mentioned in The Independent as one of their top book subscription boxes.
The company works closely with authors, publishers, and the supplies of their goodies which are well-thought-out and compliment the monthly book.
Crime & Mystery 1 Book Subscription Box
The Crime & Mystery monthly book subscription box is a monthly subscription. Each month your box will contain a signed hard copy first edition new release. It will also include 1 – 3 bookish goodies that have been handpicked and author exclusive content.
The box is priced at just £25.00 including VAT and there is free UK delivery too.
July's Box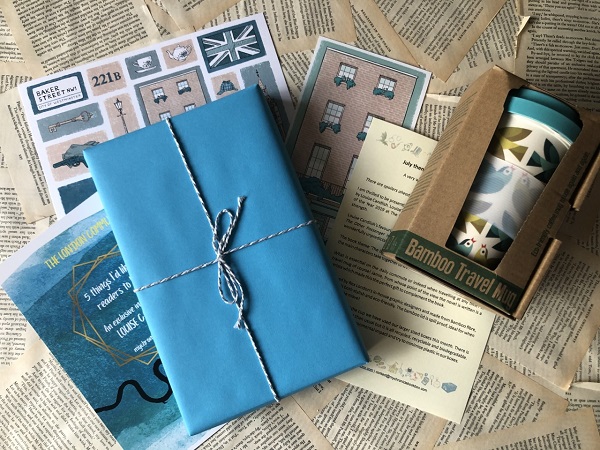 July's box theme was 'The London Commute' good timing with people starting to head back to work now lockdown is coming to an end. The box contained a fantastic hardback, sighed, first edition of 'The Other Passenger' by Louise Candlish.
The box was beautifully presented, with the book inside wrapped up in blue paper and with a bow (see above) and the items protected inside the box with eco packaging.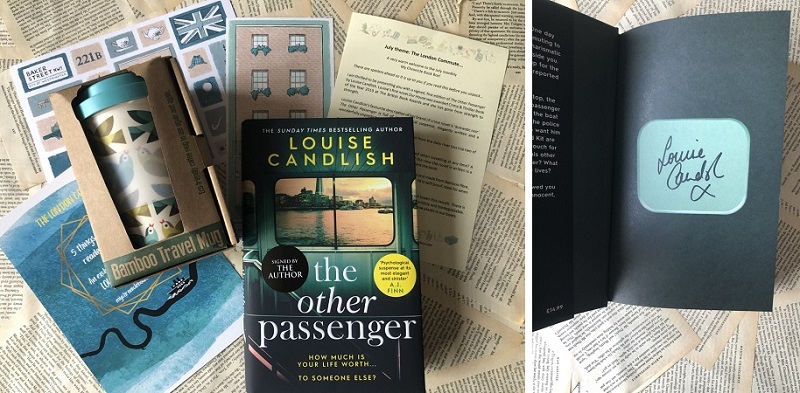 The box also contained some amazing goodies, including:-
– A travel mug designed by Rex London's in-house graphic designers and made from Bamboo fibre. The bamboo lid is spill-proof too. Perfect for when you are on the go!
– A Sherlock Holmes art print and super-sized bookmark.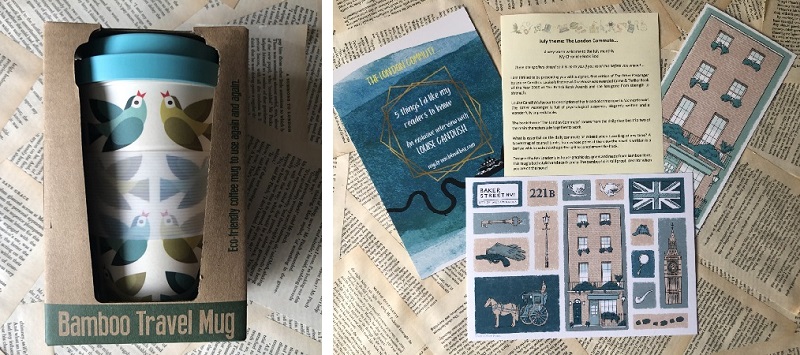 I love a good thriller and can't wait to get started on 'The Other Passengers'. I also love Sherlock Holmes so this box was definitely a winner for me.
I've also had a sneaky peek at August's book and it is a real cracker that is going to be a big hit this year. Head over to My Chronicle Book Box to see what the book is and to get subscribing – My Chronicles Book Box
I'd like to take this opportunity to thank My Chronicles Book Box for sending me a free box to review. I adore the contents which were beautifully packaged and wrapped, you can tell how much care has gone into each box. I will certainly be buying a subscription in the future.
---
Social Media Links for My Chronicle Book Box



---
To check out all the book subscription boxes visit –
---
Share your thoughts on 'My Chronicle Book Box Review' in the comment section below!
---
Like us on Facebook – Follow us on Twitter