No Number Nine by F J Campbell – Book Review
No Number Nine by F J Campbell – Book Review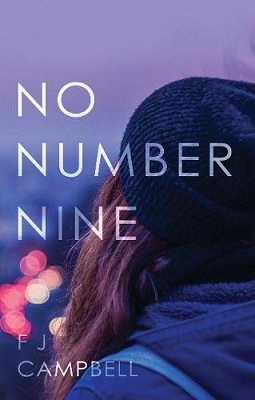 No Number Nine
Author – F J Campbell
Publisher – Troubador
Pages – 384
Released – 27th March 2018
ISBN-13 – 978-1789013344
Format – ebook, paperback
Rating – 4 Stars
I received a free copy of this book.
This post contains affiliate links.


Synopsis
A novel with a strong female lead character who's flawed but who readers will take to their hearts.
A story about grief, family conflicts and first love, with a dramatic background of sport and the Olympics.
What do you do when your amazing, beautiful, beloved sister dies? Hide in your room for two years. Sleep with a very, very wrong man. Leave home and start a new life, lying to everyone you meet including your kind employer, your curious friends and the man you love?
Pip Mitchell's an expert at making seriously bad decisions. But when her past, present and future collide at the Sydney Olympic Games, she's going to have to decide whose side she's on – or she'll lose everyone she loves.
No Number Nine is a coming-of-age story about an 18-year-old girl who has put her life on hold for two years after the death of her sister. Pip leaves her home in England and tries to move forward with her life, taking a job in Germany as an au pair to the von Feldsteins, a family which is full of surprises – and not good ones.
Set in Munich, the story follows Pip for a year as she crashes from one embarrassing, awkward mistake to the next. Finally, as she starts to emerge from her fog of grief, she travels with the von Feldsteins to Sydney where, amid the drama of the 2000 Olympic Games, everything that can go wrong, does go wrong. Can Pip protect herself and the people she loves? Does she have the courage to tell the truth, even if it destroys her?
Eighteen-year-old Pip Mitchell has had it tough. Her big sister was killed in a hockey accident and she went off the rails a little shutting herself away and then sleeping with her sister's widow husband.
Now she has left the family home in England to become an Au Pair for the von Feldsteins family in Germany looking after Max and Ferdi the youngest members of the family after their mother upped and left (again). She doesn't realise that there are two more older brothers, both of who are hockey players and heading off to the Sydney Olympics, where her late sister's husband will be, and why she took the job to get some cash so she can see him out there.
Pip's life is complicated and is just about to get more so.
No Number Nine was an easy read and one that I rushed through. Pip was a character which although I struggled to warm to, and at times got angry at her actions, I also felt sorry for her. She had been through so much heartache in her young life and had now decided to place her life on hold in hope of a future with her late sister's husband who tells her that they can not be together until after the Olympics.
The Von Feldsteins is how you would imagine a super-rich family to be. They are suave, sophisticated, big-headed, and think they can do what they like and stuff the consequences. Yet they were also friendly, helpful, and loyal. A real mixed bag. (with exception to their mother).
The book is filled with humour and I loved the bickering and back and forth between the older Von Feldstein boys and Pip. They brought a lot of joy to the story and gave me a giggle now and again.
This is a book about grief, moving on, love, life, and hockey. I can't say that I was that invested in the sport, but even if like me it isn't a sport you are into, the book is so much bigger than the game and is definitely worth a read.
Purchase Online From:
---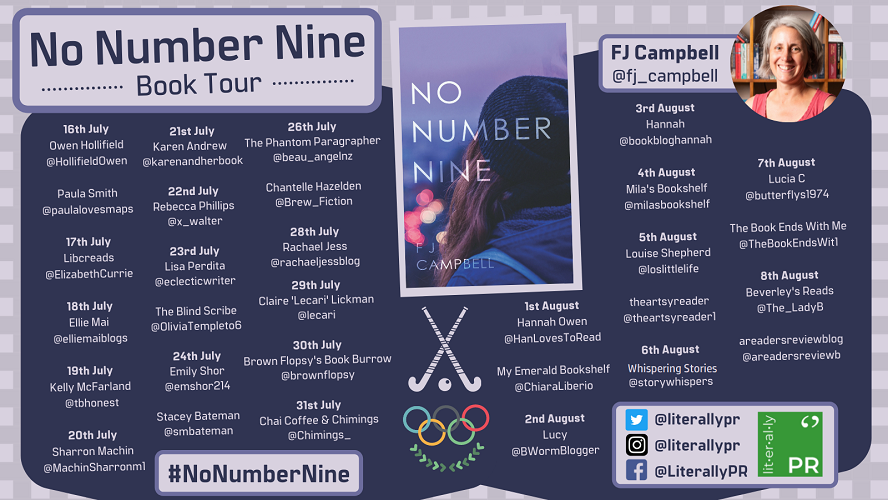 ---
What did you think of 'No Number Nine'? Share your thoughts in the comment section below!
---
The above links are affiliate links. I receive a very small percentage from each item you purchase via these link, which is at no extra cost to you. If you are thinking about purchasing the book, please think about using one of the links. All money received goes back into the blog and helps to keep it running. Thank you.
Like us on Facebook – Tweet us on Twitter – Pin us on Pinterest – Join us on Instagram