Norse Myths by Kevin Crossley-Holland – Book Review
Norse Myths by Kevin Crossley-Holland – Book Review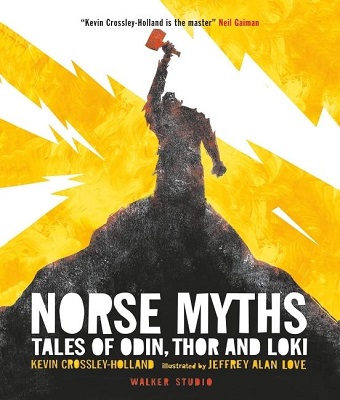 Norse Myths
Tales of Odin, Thor and Loki
Author – Kevin Crossley-Holland
Illustrator – Jeffrey Alan Love
Publisher – Walker Books
Pages – 240
Released – 28th September 2017
ISBN-13 – 978-0763695002
Format – hardcover
Reviewer – Stacey
I received a free copy of this book
Post contains affiliate links
A collaboration by two talented creators provides the perfect means to delve into Norse mythology and pore over the enthralling exploits of all-powerful Odin; mighty Thor and his hammer, Mjolnir; and Loki, the infamous trickster.
From the creation of the nine worlds to the final battle of Ragnarok, Carnegie Medal winner Kevin Crossley-Holland details the Viking gods as never before, while Jeffrey Alan Love's lavish illustrations bring the mythic figures to life on the page.
Readers will be caught up in the seesawing struggle for power between gods, dwarfs, and giants, punctuated by surprising love matches, thrilling journeys, and dazzling magic.
With its well-researched, lyrical prose and its dramatic and powerful artwork, this wonderful gift edition makes the perfect book for both the staunchest fans of mythology and newcomers with no knowledge of Viking folklore.
Review
'Norse Myths: Tales of Odin, Thor and Loki', is a big, heavy book. It opens with a foreword by the author explaining exactly what Norse Myths are and how they came about. From their beliefs of Asgard, Midgard and Niflheim: The world below ruled by a half alive, half dead woman, to giants and dwarfs. The author also provides a detailed tree explaining the different realms.
The book covers all the different tales, worlds, giants, gods and goddesses in simple to understand language that children will hopefully enjoy reading. There are some moments of violence, but none too grizzly, or over the top.
There are also plenty of illustrations drawn throughout, mostly a dark grey/black smoky colour, which actually gives the pages a creepy look to them and breaks up the writing.
I presume what most kids know about the title characters is from watching the Marvel Movies, but I doubt most children will know the real myths behind them, nor what they traditionally look like.
This is a brilliantly executed book that covers so much information that I can see children talking about these myths, gods, goddesses, realms, long after they have closed the book.
I do wonder though, with the illustrations being drawn traditionally how many children will find this book hard to comprehend, I mean seeing their favourite movie characters in a different light. There is also a lot of text, so I would say this book is best for children aged 9/10 years and above, though I'm certain there are a few adults who would love this book too.
Norse Myths is most certainly a fascinating read.
Reviewed by

---
About the Author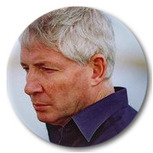 Kevin Crossley-Holland is a well-known poet and prize-winning author for children. His books include Waterslain Angels, a detective story set in north Norfolk in 1955, and Moored Man: A Cycle of North Norfolk Poems; Gatty's Tale, a medieval pilgrimage novel; and the Arthur trilogy (The Seeing Stone, At the Crossing-Places and King of the Middle March), which combines historical fiction with the retelling of Arthurian legend.
Crossley-Holland has translated Beowulf from the Anglo-Saxon, and his retellings of traditional tales include The Penguin Book of Norse Myths and British Folk Tales (reissued as The Magic Lands). His collaborations with composers include two operas with Nicola Lefanu ("The Green Children" and "The Wildman") and one with Rupert Bawden, "The Sailor's Tale"; song cycles with Sir Arthur Bliss and William Mathias; and a carol with Stephen Paulus for King's College, Cambridge. His play, The Wuffings, (co-authored with Ivan Cutting) was produced by Eastern Angles in 1997.
He often lectures abroad on behalf of the British Council, regularly leads sessions for teachers and librarians, and visits primary and secondary schools. He offers poetry and prose workshops and talks on the Anglo-Saxons and Vikings, King Arthur, heroines and heroes, and myth, legend and folk-tale.
After seven years teaching in Minnesota, where he held an Endowed Chair in the Humanities, Kevin Crossley-Holland returned to the north Norfolk coast in East Anglia, where he now lives.
He has a Minnesotan wife, Linda, two sons (Kieran and Dominic) and two daughters (Oenone and Eleanor). He is an Honorary Fellow of St. Edmund Hall, Oxford, a patron of the Society of Storytelling and a Fellow of the Royal Society of Literature.



---