Visiting Center Parcs, Whinfell Forest
Our week at Center Parcs, Whinfell Forest
Hello to you all, Whispering Wanders Category is a travel/information section of our book blog, where we will be sharing with you our adventures, holidays, places of interest and days out.
We have been holidaying at Center Parcs Whinfell Forest (near Penrith, Cumbria) for years. The first time we visited my middle son was just a baby in arms and my eldest would have been about six years old. That was around fifteen years ago – We actually didn't pay for that holiday as my sisters and their families were going and we kind of invited ourselves because they had space in their lodges – I know that sounds really bad.
Since that first visit, we must have been back at least seven times, if I recall correctly. Whilst Whinfell has had a few changes, such as newer lodges built and the lodges have been re-decorated, I can't say that there have been any massive changes over the years.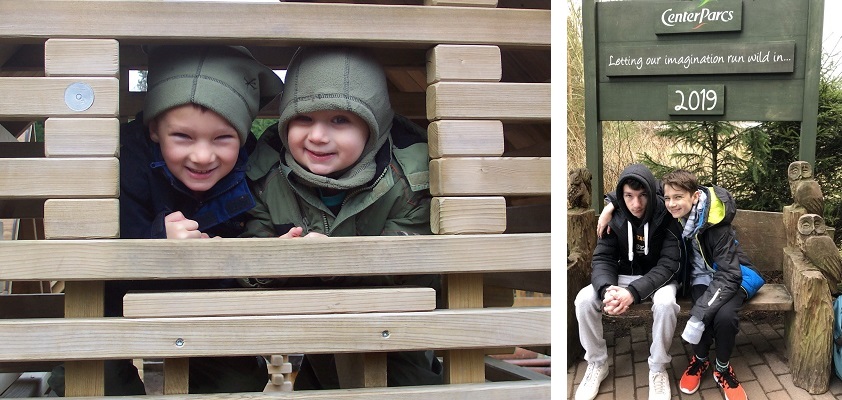 We normally visit during winter as to have the crisp feeling in the air as you walk through the woodland wrapped up in your winter woollies and then returning back to your lodge and putting on the log fire is just heaven. We did visit once in summer but we all agreed winter was better, although during winter-time the activities on the lake are not on.
This year we visited in January and our party included myself, my husband Steve, our three sons aged 13, 15 and 22 and my eldest son's girlfriend. We stayed in a three bedroom, two storey, New Style Executive Lodge which was detached. I chose this one as it was a little bit special and an upgrade to what we normally choose and the price was great. It also included an Infrared Sauna.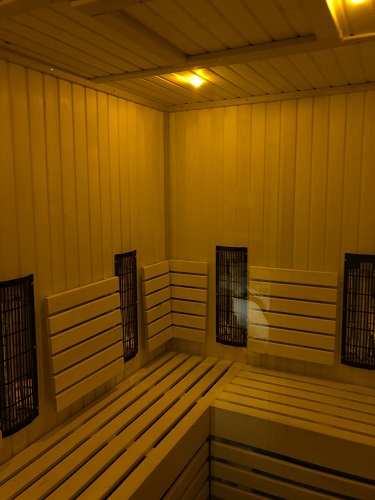 We left home just before 11am (well myself, hubby and my younger two sons – The eldest and his girlfriend got the train) and arrived just after 1.30pm. Upon arrival, we followed the instructions to drive to the check-in point where you queue up, in your car, and then drive into an indoor section where a member of staff checks you in and gives you your keys (green wrist bands) to your property. The wrist bands are one per bedroom which I thought was a little strange and expected one per adult (especially as you use these for the lockers at the swimming centre), but you can pay for extra wristbands.
Once we had checked in we then drove to the car park next to the check-in and parked up and went for a wander. The barrier to the lodges doesn't open until 3:30pm (I think it's slightly earlier at other centers). This is also the time you can get into your lodge.

The first place we visited was the Sports Plaza. Above the main restaurant, The Sports Cafe, is a bar, extra seating, a big screen, snooker, and pool tables. The younger two took themselves off to the pool tables whilst I and the hubby sat and watched. I must tell you that on the morning we were leaving for Center Parcs my hubby decided it was a good day to do something to his lower back (plus he's still got some nerve problems in his right shoulder from suspected shingles ongoing since December) and spent the holiday hobbling around and being in pain, hence he didn't play pool with the kids, or take part in any of the activities.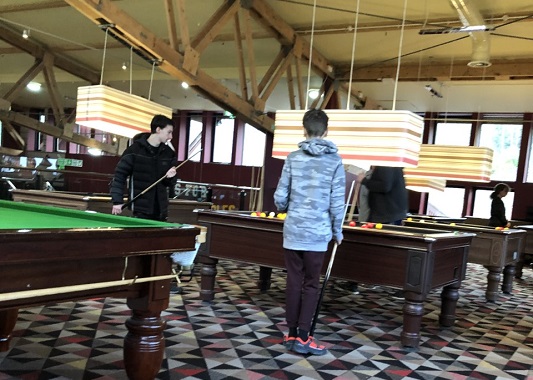 Outside the Sports cafe for those of you with little ones, there are two wooden play areas to keep the kids occupied.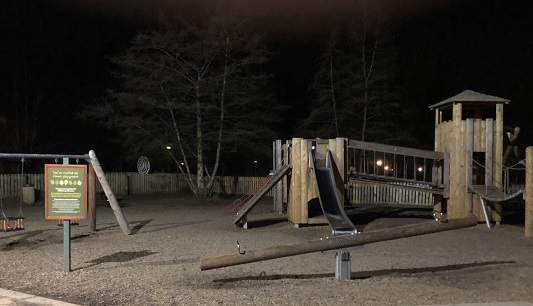 From here once 3:30pm had come around me and the kids walked over to our lodge which was in Meadowview and Steve went and retrieved the car, picking up two stragglers – Okay the eldest and his girlfriend who had arrived at the same time as the gates opened. We have never stayed in Meadowview area before so I and the kids took ages to find our lodge as we kept on getting lost – Even with a map! We eventually found our home for the week and settled down and awaited the car to unpack our cases.
Swimming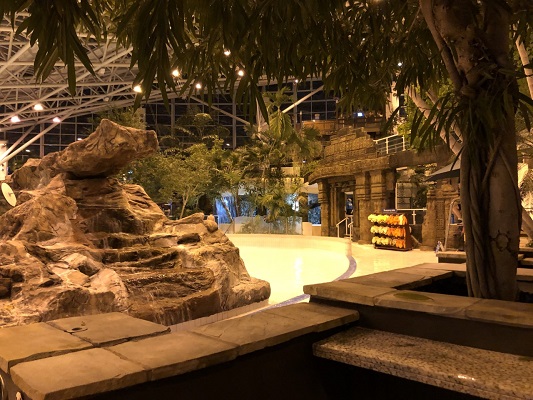 We have a ritual at Center Parcs and that is after our evening meal we go swimming – We don't go during the day as it is very, very busy. So after unpacking and eating the curry I'd made for the first night we set off to go swimming. From our lodge, it took us about 15 minutes to walk to the main centre which houses the swimming pool. The pool is open from 10am-9pm daily and there are numerous pools (one with waves), a baby pool, lane swimming pool, Jacuzzi's, slides, rapids and even an outdoor pool – First time we went in the outdoor pool it was snowing. The fun bit is getting from the door into the warm water!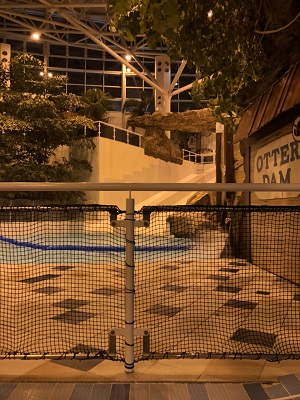 I don't know if it was just me but I didn't stay in for long as I thought it was too cold and so wrapped in my towel I sat and watched the kids and Steve. You can go into the pool area without going into the pool though you do have to remove your outdoor shoes (and socks). There is plenty of seating around and a restaurant inside the pool area too. I was a little surprised to see that the restaurant sold alcohol with it being in the pool area. Alcohol and water don't really mix well in my verdict.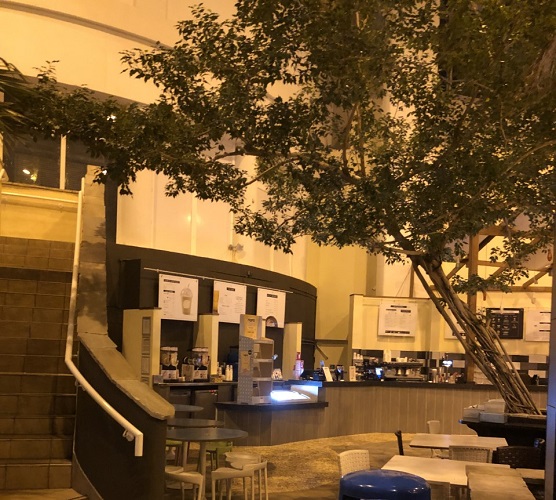 The changing area is mixed. There are small rooms for one person, bigger rooms for families especially with little children to get changed together and disabled rooms too. There are also plenty of showers, two body dryers which cost £1 and a dryer for your swimwear, plus hairdryers and mirrors. There are lots of lockers too.
There is also a buggy park outside the changing rooms for those with little ones. This gets quite full though during the day. Plus float jackets (like little life jackets) free for the kids hanging up in the swim area. If you have forgotten anything from towels, swimwear, goggles, there is a shop, Aquatique, just outside that sells all these items and more.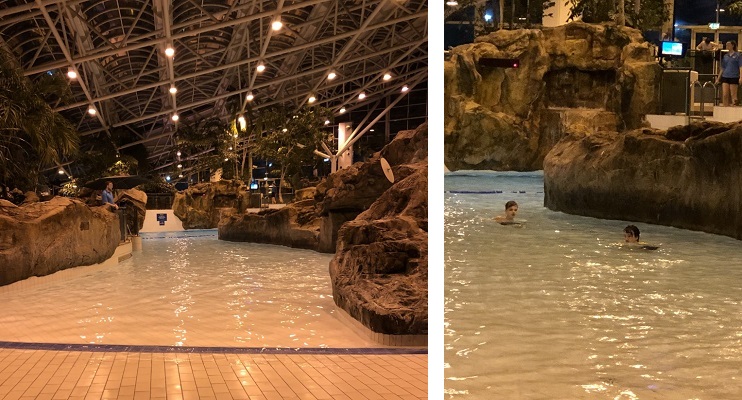 Bar
Next door to the swim area is a bar, which we visited nightly. Inside you will find a soft play section for little ones, two pool tables (dearer than the ones at the sports plaza), gaming machines, arcades (kids and over 18) and the bowling center. The drinks prices are dearer than what you will find in your local town but I always expect to pay more on holiday.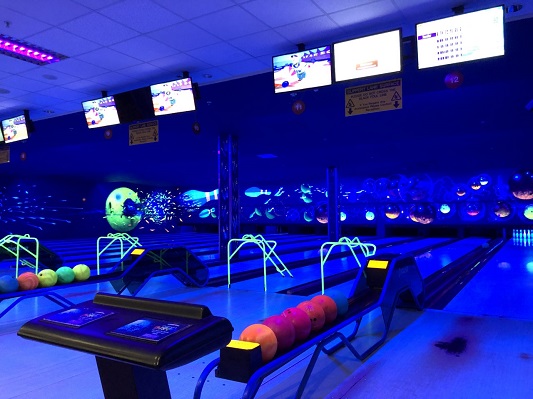 They have a kid's mini disco on nightly but I can honestly say whilst we were in there only about 5 or 6 kids were there each night.
Sports
Whilst at Center Parcs we (Well not the hubby with his back), took part in lots of different sports. We played table tennis, badminton, soft tennis, interactive squash, and bowling. Last time we visited it was a little warmer so we also did outdoor sports such a Tree Trekking, Horse Riding and Laser Clay Pigeon Shooting too.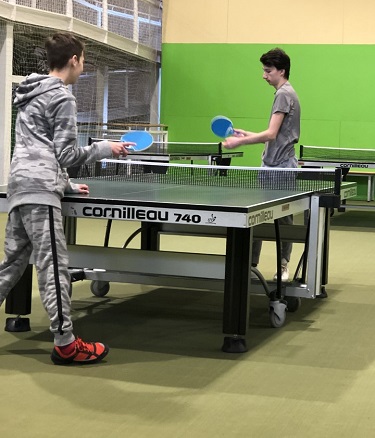 There is a whole host of different sports available both for adults and kids, including roller skating, football, keep fit classes, football pool, climbing walls, and even the gym if you fancy it whilst you are on holiday.
One activity which my kids really enjoyed was Interactive Squash'. This is new to us and was a lot of fun. It is played on a squash court but the wall is computerised and you have lots of different games to choose from, such as darts or Space Invaders. You then play the games using the balls provided – All different kinds and you can either hit, kick or throw them at the wall whilst playing.
Aqua Sans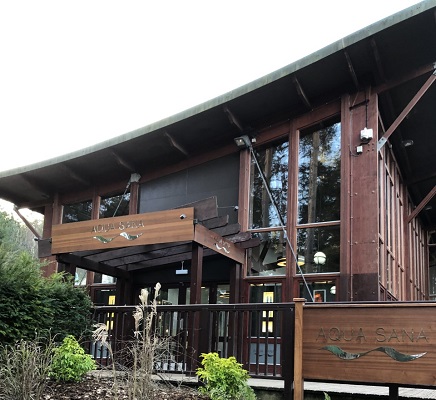 I decided to try and help with the hubbies back and thought that it might be worth visiting Aqua San, Center Parcs spa. We did the Twilight Spa for two where we got three hours to spend in the different saunas and steam rooms that they have. There is also a Jacuzzi pool and an outdoor pool too, plus if you fancy a lie down there are beds for you to relax in too. You only need your swimwear as towels and robes are provided.
I have been to the spa a few times before, but it was the hubbies first time. The saunas are my favourite and I like how there are three of them that get progressively hotter. In the last one – The Swedish Sauna we were sat there and a lady comes in asking if we were waiting for the 'Spa Ritual', we said no as we didn't have a clue what she was talking about. Around five minutes later and with more guests with her, she comes back with another lady and starts to explain all about the sauna and that she is going to demonstrate how it should be done.
It was actually quite good being wafted with a towel so that you get a blast of hot air, then having ice put on you, that was until you are asked to go outside the sauna and pull the bucket of freezing cold water they have waiting for you over your head and onto your whole body. Such joy!! I must say though the spa is really quite relaxing and has plenty of seating, juice, water, towels to go around.
There are showers with shampoo, condition and body wash provided. Plus hairdryers and a dryer for your swimwear. Be warned that if you don't like getting changed in front of people you have to use one of the toilet cubicles to get changed in.
You can also book in for treatments such as facials, manicures, massages in this area too and it is right next door to the Sports Plaza. There is a little shop at the front selling make-up, creams, and lotions, etc too.
Food
There are plenty of places to eat whilst at Center Parcs if you would like to eat out. From coffee shops – Starbucks – Their Peppermint Hot Chocolate is delicious, to restaurants, such as Bella Italia or Cafe Rouge, plus there is the onsite pub which has a Sunday Calvary which is nice.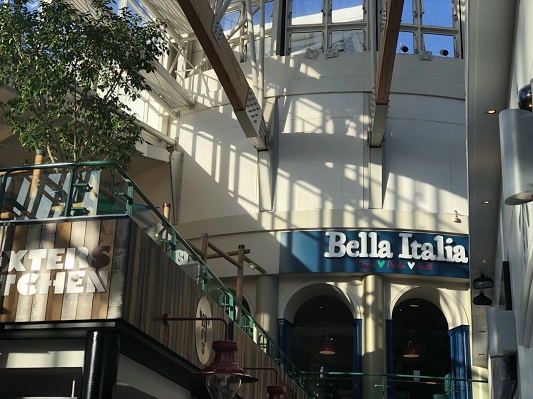 Over the years we have visited all the restaurants but this time we stuck to eating at either the Sports Cafe, The Pancake House, Dexter's Kitchen and from the hot counter at the Parc Market. We also order takeaway from their dedicated takeaway a couple of nights.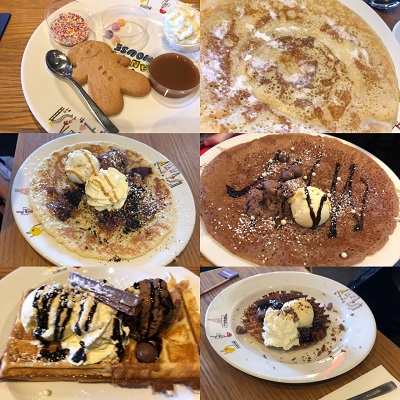 Each place asks you about any allergies and they all have dedicated Gluten Free sections on the menus or separate menus completely. My son's girlfriend has a Gluten intolerance so this came in handy.
The food I can honestly say was nice from all the places we tried. We even had a Madras curry one night from the takeaway and whilst it certainly didn't taste like a madras, it was quite nice – It was more of a Balti and had quite a strong tomato flavour.
If I have one little niggle is that I feel that Center Parcs forgets that at Whinfell Forest the signal from mobile phones is quite bad, that is if you can get any signal whatsoever. The lodges used to have phones but they have been removed. If you decide to order a takeaway from your mobile to be delivered to your lodge (or for collection), it can be quite tricky. In our lodge we had six mobiles between us, only one had signal and that was weak, it was certainly a fun conversation trying to place an order.
Overall
Our holiday as a whole was fun, with the exception of the hubbies back and him hobbling for the week and not being able to take part in the activities. The weather was pleasant and although the rain had been forecast, none arrived. It was very cold on our last day and the lake froze over, but that is what makes our holiday special. Being in the wild, in the cold, watching the birds and red squirrels play. I believe it also snowed later in the afternoon after we had left for home.
We're actually thinking about visiting again later in the year when the Winter Wonderland is on. This is the time of year that Center Parcs looks all festive. There are lights in the trees, a festive little village with Reindeer's and Santa, plus there are fireworks on the lake. We were there in November 2017 and have family staying in November this year so we are toying with the idea of going again – We can never have too much Center Parcs!

Tips
Some tips if you are heading to Center Parcs or thinking about going. Make sure you have decent footwear – walking boots are best and trainers for the sports. Don't bother with your high heels they won't be needed and with a lot of the ground uneven you are likely to do yourself some damage.
Take waterproofs, you will be spending a lot of time outside and you don't want to be drenched if it rains.
If you can, hire bikes or bring your own. Unfortunately, one of my sons refuses to get on a bike so we don't hire them anymore, but the village is certainly worth visiting on bikes and you can have a lot of fun.
Make use of the Swimming pool of an evening when it is quieter.
Expect to hear and sometimes see some military planes flying overhead.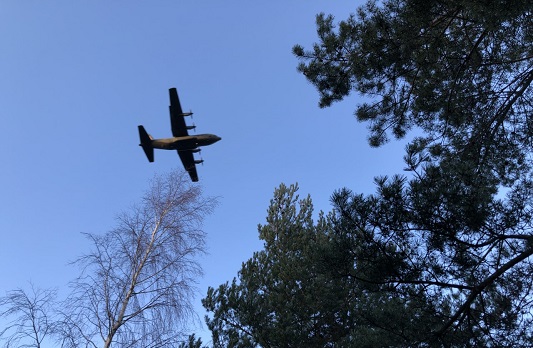 The Parc Market (Mini Supermarket) has lots of items and they aren't that much dearer than a normal supermarket, but if you can try and bring some food shopping with you, saves you some pennies once you are there.
Book activities in advance. Once you have booked and paid in full for your holiday you can book in and pay for your activities online. We try to book in only one or two per day as we like to have some free time, but I've seen people with full hour by hour schedules of activities booked in.
Enjoy your quality time with your family and put away the phone/laptop etc. Make new memories and above all have fun. Life moves pretty fast, just take your time, go with the flow and spend your holiday smiling.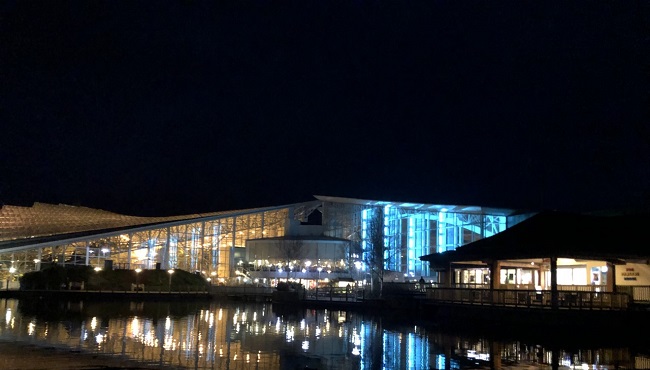 Booking
To find out more about Center Parcs, their accommodations and to book your holiday visit –
---
We have not been paid, nor sponsored by Center Parcs for the above post. Nor is the link an affiliate link. Images (unless stated) are all owned by Whispering Stories and are copyrighted. You do not have permission to use them without consent.