Prodigy by Marie Lu – Book Review
Prodigy by Marie Lu – Book Review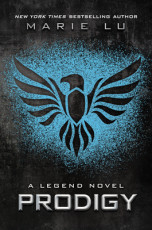 Prodigy


Legend Book Two
Author – Marie Lu
Publisher – Penguin
Pages – 368
Release Date – 29th January 2013
Format – ebook, paperback, hardcover
Reviewer – Stacey
Rating – 5 Stars
Contains affiliate links

Day and June are now on the run after June saved Day from being executed by the Republicans with the help of the patriots, though the Republicans believe that they have killed Day.
Leaving Republican run Los Angeles behind, they make their way to the military city of Las Vegas, though with Day injured, their journey is not an easy one. On arrival they learn that the Republican leader has died and his young son, Anden, is to take over the role of Elector with immediate effect.
Day needs the Patriot's help to rescue his little brother Eden, so in exchange for their help, the Patriots want Day and June to help them assassinate the new Elector.

Prodigy, begins from exactly where Legend finished. Now on the run and being the Republican's most wanted traitor, June has to help Day get to Las Vegas where he can get the medical help he needs for his injured leg.
Once they arrive, they realise that they don't have many options open to them. They either side with the Patriots or try to go it alone, a fate not worth thinking about.
Siding with the Patriots comes at a price. Not only do they need to help assassinate the new Elector, they are now going to be separated in order to complete the mission.
In separating the characters, Marie Lu brought them both to the forefront individually. They each grew in character and we discover through their separation, just how much they truly mean to one another and what they will do for each other.
June has to make some tough decisions if she's to pull off her side of the assassination. She needs to get herself noticed to Anden in order to get close to him, but she quickly discovers that the new Elector isn't the bad guy he's being made out to be, giving her a dilemma. Does she go through with her side of the plan, or purposely fail, meaning that Day's life could be in danger?
Once again told from Day and June's point of view, the book is fast paced and full of action. There are lots of twist and turns, which keep you interested all the way through, and with some big dramatic scenes, you'll be hooked right from the beginning.
I love Day and June's characters and feel that, although it was heartbreaking to see them separated, it helped them shine in their own light, showing their full potential and personalities.
We get to meet a few new characters such as Razor, the leader of the Patriots, Anden, the new Elector and Kaede, a Patriot soldier and pilot, all adding extra depth to the story in their own right.
There are lots of secrets revealed through out, and complex situations which at times will have you gripped and astonished, and others screaming at the book.
We learn far more about the USA and how the country is divided in the aftermath of the fighting, as well as what has happened to some of the countries around the world.
The ending is a real shocker and will have you grabbing for the third book straight away.
Overall, I thoroughly enjoyed Prodigy. It kept me entertained and eager for more all the way through, and it didn't disappoint.
Book reviewed by Stacey
Purchase Links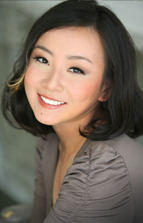 Marie writes young adult novels and has a special love for dystopian books. Ironically, she was born in 1984. Before she became a full-time writer, she was an artist in the video game industry.
She graduated from the University of Southern California in '06 and currently lives in Los Angeles, where she spends her time stuck in traffic. LEGEND was her first novel.
Purchase Links