Promoting Your Books Via Social Media by M.T. Sanders – Writing Tips
Promoting Your Books Via Social Media by M.T. Sanders – Writing Tips
We have a new segment on the blog which will be coming to you every Wednesday called Writing Tips. These posts will feature writing tips from authors on a variety of subject that are there to help other authors and new writers.
Our sixth post is from author M.T. Sanders on the subject 'Promoting Your Books Via Social Media'. This post contains affiliate links.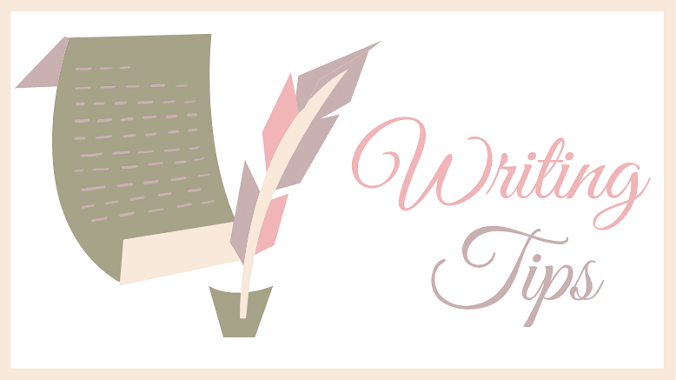 Promoting Your Books Via Social Media
I didn't publish my first book until 2017 so I'm a bit of a newcomer really. Despite this I had been writing for quite a few years before that albeit on social media.
When we first got Monty our Newfoundland back in 2011, we began to question our sanity. Living with a giant puppy was a challenge to say the least and it was at that point that I decided to write a Facebook blog. It soon became clear it would be more entertaining if it was written through his eyes and in his words, so Life According to Monty Dogge was born.
Fast forward to 2017 and my decision to publish my first children's book, I'm not a Pandacow. With 6 years of social media followers behind me I was in an enviable position to be able to bring out a book with potentially 5000 customers already. It allowed me to take the financial risk and it was justified as the book sold well and continues to do so.
I saw the value of social media as an author and I continued to develop the Facebook blog while beginning to look at other platforms like Instagram and Twitter. I brought out a further 6 children's books which have all gone on to be well read and well received.
In 2021 I decided to put together 'Life According to Monty Dogge' as a book, selecting the most entertaining posts and photographs and making it a book that hopefully all dog lovers would enjoy. Again because of my social media following this has been a success and is still getting good sales.
I remember somebody telling me when my first book came out that the hard work starts now. I wasn't sure what they meant but I certainly know now the challenges of promoting your book in a very crowded market and I think this is where social media, used well, can become an author's best friend.
I did a bit of an experiment in early 2021 and decided to try and build my twitter following which I'd always found quite difficult. Like most authors I like to write long descriptive text so being limited to a set number of words was a challenge.
I started like I'd built my Facebook followers and did regular fun/interesting posts around a theme and in my case, it was dogs as that was my target audience. I used photographs and built little story posts around these and I have gone from 1000 followers to 10.5k as of today. Moreover, it has become my biggest platform for book sales as my web site gives me that data.
I am certainly no social media expert as I'm learning every day but I have managed to get very good numbers on all my social media platforms and these are obviously potential customers. The important thing for me is that I've been able to keep them and I think this is because the growth has been organic rather than just trying to collect as many followers as possible. Authors are all about entertaining the readers so really social media should be an extension of this albeit some free entertainment.
I've stuck to the following and it's been a decent formula for me:
– Make your profile interesting to your target audience
– Included a pinned Tweet advertising your book
– Post regularly
– Post funny, cute, interesting, etc, and then throw in a selling post every so often.
– Make good use of hashtags and include them always, including in your bio #Author #Writer.
– Try to tailor posts around trending subjects and follow profiles with similar target audiences.
I personally spend about an hour a day on social media writing and replying to posts and as I'm an early bird I usually do this first thing and that seems to hit my US audience as well. I know there are features and software that can schedule your social media posts, Twitter even has its own scheduler, so you can prepare them and then post at a time of your choosing.
I realise not everybody is a fan of social media but I can only talk about the positive effect it's had on my sales. I'm currently writing a new book and am going to drip feed it through Twitter and all of the new followers to see how successful that strategy is but I already have a lot of interest from followers as I'm writing.
---
About the Author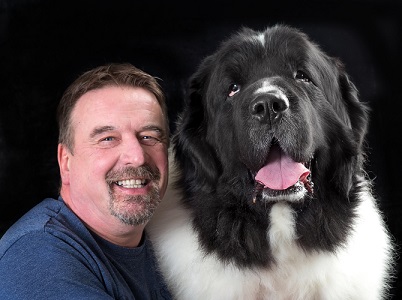 MT Sanders is a writer, blogger and author of the Monty Dogge series of Children's books.
An accidental career began after he took early retirement and began writing stories on social media about his five dogs. Life according to Monty Dogge soon attracted a huge following and led to invites to blog live from Crufts and other high-profile events.
In 2017 and 2018 Vuelio placed it in the top ten UK pet blogs and the still growing readership encouraged MT to write a book. I'm not a Pandacow was the debut children's book released in 2017 and this has been quickly followed by six more to date.
In 2021 the Facebook 'diary' of Monty was published. Life According to Monty Dogge is the first part of his pawtabiogrpahy with part 2 coming out in 2022.
MT and Monty spent the major part of their time touring schools across the country bringing the tales to life as children get to meet the star of the books. Monty retired in 2021 and now spends his time sleeping and enjoying well deserved snacks.
Author Links
Twitter
Facebook
Instagram
Goodreads
Website
---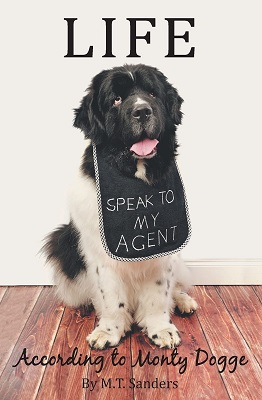 Life According to Monty Dogge
Author – M.T. Sanders
Publisher – 2QT Limited
Pages – 182
Released – 1st September 2021
ISBN-13 – 978-1914083259
Format – paperback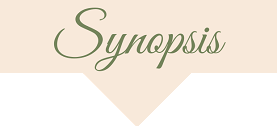 When Monty the Newfoundland puppy arrived at his new home, it's fair to say he immediately created a big impression. At seven weeks old, he was almost the same size as the rest of his canine family, the three Cocker Spaniels Molly, Poppy and Bailey.
For Monty's 'hoomans', who were experiencing life with a giant breed for the first time, everything was about to change. In what seemed like the blink of an eye, he went from cute fluffy puppy to hormone-fuelled hooligan. Every day brought a new – and often chaotic – escapade.
Purchase Online From:
---
The above links are affiliate links. I receive a very small percentage from each item you purchase via these link, which is at no extra cost to you. If you are thinking about purchasing the book, please think about using one of the links. All money received goes back into the blog and helps to keep it running. Thank you.