A Proper Family Adventure by Chrissie Manby – Book Review
A Proper Family Adventure by Chrissie Manby – Book Review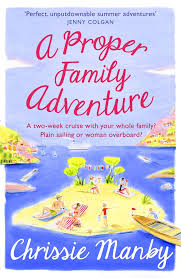 A Proper Family Adventure
Author – Chrissie Manby
Publisher – Hodder
Pages – 384
Release Date – 16th July 2015
ISBN 13 – 978-1473615366
Format – ebook, paperback
Reviewer – Candice
I received a free copy of this book
Post Contains Affiliate Links

Could you spend two weeks at sea with your family?
Thanks to an unexpected windfall, the Bensons are treating themselves to a luxury cruise. With stop-offs in Barcelona, Rome and Marseilles, plus constant entertainment onboard, it's a dream come true . . . Or is it?
Last time Chelsea Benson went on holiday with this lot she nearly went crazy. Her mum and sister are convinced Chelsea's boyfriend Adam will propose on the ship. Chelsea's sure he won't, but she can't help feeling butterflies as they set sail. Is Adam going to pop the question, or will the only thing to pop be Chelsea's ego?
Onboard dramas, family upheavals, memories and sunshine . . . Fall in love with the Benson family, and treat yourself to a five-star family cruise, all without leaving your sofa.

A Proper Family Adventure starts by introducing us to the Benson Family. They are a large family who are clearly very close, or so it would seem! They know everything about one another, and are forever in and out of one another's homes.
Just Like a lot of families though, the Benson's have their fair share of skeletons in their closets. Quite a few of these skeletons make an appearance whilst some of the family are having an incredible adventure on the high seas.
With each chapter you get to learn a little more about the family, and delve in to the lives of some wonderful characters, all who made this book so enjoyable.
The book starts of with a big birthday party for the 86 year old Grandad of the family, Bill, and a special gift, which turns out to be a gift that keeps on giving! A winning £50,000 lottery ticket. Bill decides to share the money between them all, giving the families a chance to make real some of their wildest dreams.
Deciding that there is enough money left over once everyone has had their share, Bill suggests that they should book a dream family holiday on a luxury cruise liner. What would be nicer to bring this already close family even closer?
However the minute the cruise is mentioned various family members start to pull out due to various reasons, including ill health, leaving just a handful of the family left to go cruising.
The family experience some magical moments, along with some sorrow, which will have you grabbing for the hankies, for those both at sea and those that stayed at home.
What I loved about the book was how the chapters weren't too many pages long, and to be honest they didn't need to be, because each chapter takes you deeper into the lives of each member of the Family. The story included romance, and letting go of the past. I definitely look forward to the next instalment.
I thoroughly enjoyed A Proper Family Adventure, it truly feels like you are on the cruise with them, living the adventure. I award it a well deserved 5 stars.
Book reviewed by Candice
Purchase Links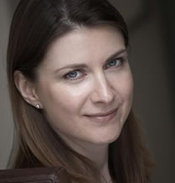 I grew up in Gloucester, in the west of England, during the nineteen-seventies, with my wonderful parents Ann and Don, my sister Kate and a variety of pets including Ben the dog and Olivia Newton John the goldfish.
I attended the High School For Girls, otherwise known as Denmark Road, in the city centre. I was always among the last to be picked for the netball team and knew all the best places to stop for a nice sit-down on the cross-country running route. Fortunately, I wasn't quite so rubbish at English.
Purchase Links