Rainbows and Roses by Linda Dobinson – Book Review
Rainbows and Roses by Linda Dobinson – Book Review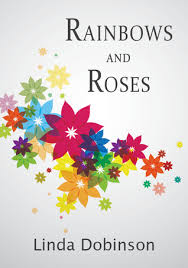 Rainbows and Roses
Author – Linda Dobinson
Publisher – Upfront Publishing
Pages – 57
Release Date – 26th November 2015
Format – paperback
Reviewer – Stacey
I received a free copy of this book
Post Contains Affiliate Links

Life is random and so is this book.
It is a collection of poems arranged in no particular order. There are happy poems, sad poems, serious poems, poems about real life and poems that are total fiction. There are poems about love, poems about cats, poems for children, and there is even one about a… From one page to the next you don't know what you are going to find.
Come with me
and climb a rainbow
one colour at a time
until we reach the clouds.
We can drift away
with the billowing grey
on a quest to catch
a wandering star.
And on that star
we can make a wish
that out moment
will last forever.

'Rainbows and Roses' are a collection of unique and diverse poems by Linda Dobinson.
Now I've never been much of a poetry lover,but this year I decided that being a book blogger, perhaps I should take a closer look at the art of poetry and try to understand this art form better.
Rainbows and Roses felt like the perfect place for me to start to 'get into' poetry. The poems are mainly fun and they have no order about them. There are poems about cats (Kitty Rhymes), the weather, chocolate and a whole host of other subjects.
Some of the poems were just a few lines long, others were a full page. Some were humorous and others were words to embrace. All were beautifully written and engaging.
My favourite poems were 'Quest' and 'Windy Morning'.
To really saviour the poems you need to read the book at different times and not just sit there reading one poem after the other.
This is a book that you will pick up time and time again to read over and over. I know that I certainly will be doing.
Thank you Linda for helping me embrace poetry, and I hope to read many more of your poems.
Book reviewed by Stacey
Purchase Links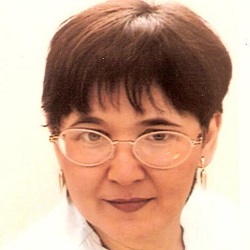 I was born in Croydon but grew up in Barbados; endless sunshine and never far from the beach – I was spoiled. As an only child I quickly learned to use my imagination to amuse myself.
When I was seventeen we returned to England. The fast pace of London life was exciting, the shops fantastic but the cold – not good. Although I did not like the cold, and never will, I loved the changing seasons. In summer I love the long evenings but equally in winter I love the long nights. Spring means 'goodbye cold' while the glorious colours of autumn are inspiring.
I love reading, writing poetry, baking cakes, shopping for handbags and shoes, F1, chocolate, cats, and watching too much TV – not necessarily in that order. I am teetotal and I do not smoke – does that make me two shades of boring?
I have been married and divorced twice so as the song says – 'I have looked at love from both sides now'. Good or bad our experiences make us who we are.
Author Links